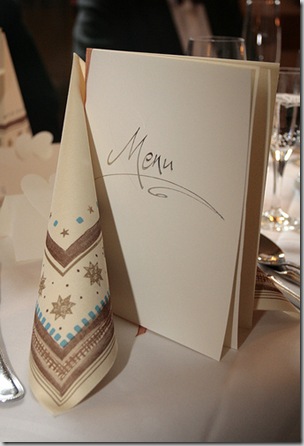 A couple weeks ago I joined in for the first time on this huge menu planning blog carnival so Kent came home that day and said sarcastically, "Gee honey, are we having Mexican Lasagna tonight?"  He'd read my post at work and thought he knew what was up for dinner, ha!  When I said, "Nope", his response was, "What?!  Your post is a big farce!"  So I decided to do this as a follow up, what we really ate that week…
Monday – I went to the freezer to pull out some ground beef (with heart) for the Mexican Lasagna, honest I did.  But then I saw the already cooked frozen shredded chicken in there, and it already had Mexican spices on it and everything.  I also saw the frozen leftover taco shells from the last time I made chicken tacos and bought too many.  I remembered I had some sour cream to use up before it went bad, too.  Just like that, Mexican Lasagna became chicken nachos.  Which, by the way, take about 10 minutes to make and everyone loves them!
Tuesday – I still had chicken and taco shells to use up from the night before, so instead of starting a new crock pot meal as planned, I made this easy tortilla soup using homemade chicken stock I had in the freezer.  (I also used black beans instead of great northern, and I added fresh garlic, green onions, a little corn, and sea salt.)  We crumbled the rest of the taco shells on top with a dollop of cream cheese or sour cream and shredded cheddar.  Yum.
Wednesday – The kids & I went to watch my nephews' ball games over by Lansing and I didn't have to cook!  So much for the road sandwiches I had planned, though.  I shouldn't tell you what we ate, but I will.  It's one of my favorite once in a GREAT while things (like once or twice a year)…actually, I'm not going to say the name of the restaurant after all because I don't want to give them any free advertising, especially since I called on the way there to see if my favorite menu item has MSG as I suspected it might and it DOES!  So no, I didn't get those, dang it.  But I ate my other favorite menu item.  I'm going to call them to complain.  There's NO reason to use MSG in food when there are plenty of real spices that taste even better.
Thursday – Oh no!  It's Thursday as I begin writing this post and I see that the tomatoes and ham I'd planned to use for the homemade pizzas have been eaten.  I forgot to put them in a separate spot.  I stink at menu planning, and it's trickier when you have older kids who help themselves to food in the fridge!  Guess I'd better get back to this post later while I go figure out what we're having…it won't be easy because we're getting low on groceries and I'm trying to hold off on another farm market trip or jaunt to the grocery store because every time I go, "poof", all sorts of money disappears.  The longer I hold off in between trips the better.  I'll let you know…  OK, now it's 3 days later as I'm getting back to add an update here:  I ended up making this last-minute fast-food fried rice meal.  I looooove fried rice.  Kent not so much.  He said he likes it, but not as a main dish.  Oh well, he was lucky to get dinner at all that night!  🙂
Friday – We got to go out to our favorite place with Bob & Sonia to celebrate Sonia's birthday:  Reds on the River.  Too bad it's so pricey or we'd go there more often since they serve real food – real homemade stocks and other dishes all homemade and fresh.  They even source all their produce locally, or as much as possible anyway.  The only bummer is that they advertise their corn-fed beef, as if that's a good thing…tsk tsk tsk.  (Find healthy meat here if you don't have a good local source.)
Saturday – We camped overnight in Jackson, MI of all places at my Aunt & Uncle's, who were having a big shindig to celebrate their 50th wedding anniversary.  (Most people go North to camp, not us!)  It was fun seeing family and again, I didn't have to cook!  I only needed to take some fruit as a side dish so I brought blueberries from a local farm.  Kent & I were reminded once again, though, that we really don't like sleeping in a tent, but the kids love it so we do it for them once in a great while.  (I don't get all you people who love tent camping.)
Sunday – We threw burgers on the grill (ground beef with heart on fermented buns from our favorite breadmaker – I didn't have a bun though because I love burgers just as much without it and don't need the carbs) and we had leftover fried rice with it and some fresh blueberries – easy!  After we unpacked it felt great to chill out, grill out, and sleep in our own beds.  Even better:  Kent's making me a couple Mojitos with fresh lime and mint leaves from the backyard.  I'll post the recipe one of these days.
That's it, all the scoop on what we really ate that week.  So not only am I terrible about putting together a meal plan now and then, I don't stick to it once it's planned out anyway!  Those of you who meal plan, do you switch things up or stick firmly to the planned meals?  Oh well, I guess everyone is different and I do still manage to get food on the table, so for now I'll stick to my "old way", which is keeping plenty of ingredients on hand, so that I always have plenty of options to choose from each morning when I'm figuring out what's for dinner.  I just pull out my main dish dinner ideas list, my family favorite meals list, or if it's after 3:00, I'll pull out my version of fast food ideas list.  I do love my lists, you know.
Here's the meal planner that we use nowadays, it's all interactive!!!