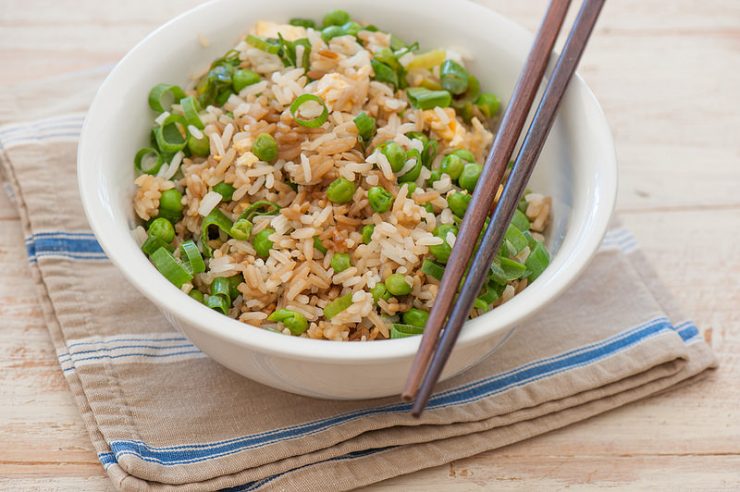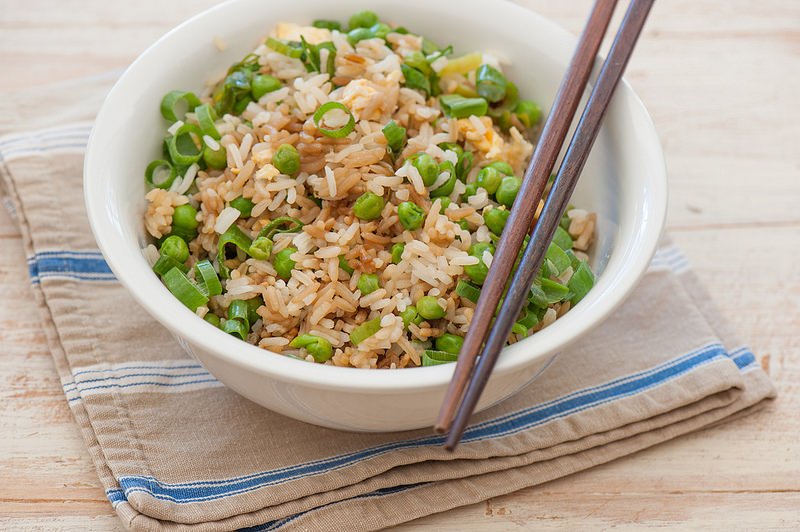 Fried Rice with Eggs and Peas — Fast, Easy and Delicious
Do you ever have one of those days when figuring out what to make for dinner just seems like an impossible task? Today was one of those days for me, but I persevered!

I woke up wondering what to make for dinner. I ate breakfast, still wondering what I should be pulling out of the freezer. I got distracted by a few (thousand) things and before I knew it, it was lunchtime and I still didn't know what I was making. By 3:00 I started to really wrack my brain, and my blog. By now it was too late to thaw anything, so I looked over the list of ideas for some meatless meals and the only one that jumped out at me was the fried rice.

Fried Rice with Eggs and Peas:
***NOTE: This recipe fed my family of six, with second helpings for most of us.  Adjust it to your family's needs, unless of course you like leftovers.  It would make a great lunch or side dish to fried eggs.
Ingredients:
Instructions:
Following the directions for the rice, cook it in your homemade broth, or part broth, part water.  While it simmers, you can get all the other ingredients prepared.
Once the rice has cooked and all the broth has been absorbed, get your wok or frying pan hot and add your sesame oil. Add rice and continue stirring until all the rice has some oil on it.  Add in some sea salt and pepper, keeping in mind that the Tamari will also add some saltiness, and continue to stir.  Add peas and stir again.  Then add green onions, Tamari, and garlic (either powder or fresh) and continue turning the rice over to make sure all of it is getting blended well.  If adding meat, this would be a great time to do so.
Now push all of your rice to the sides of the pan, creating a hole in the middle and crack your eggs into the hole you just made.  Stir the eggs (only) at this point and allow them to cook through and then stir the eggs into the rice mixture blending it all well.  Add more sea salt and pepper if needed.  Enjoy!
Variations: you could add chicken, carrots, what else? What do you like in your fried rice?
We served it with a few apple slices, and the kids were all over this dinner. It took a little work in the last half hour, but I love having another meal that I can throw together easily at the end of a long day of lists and errands.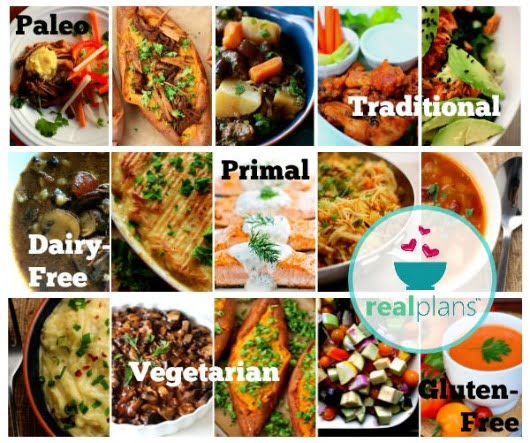 Meal Planning Help!
Sick of planning meals and answering the question, "What am I going to feed these people?"  No matter what kind of eater you are…   Check out these affordable interactive easy-to-use meal plans where the work is done for you!   Also read over my review to see what I thought of it.