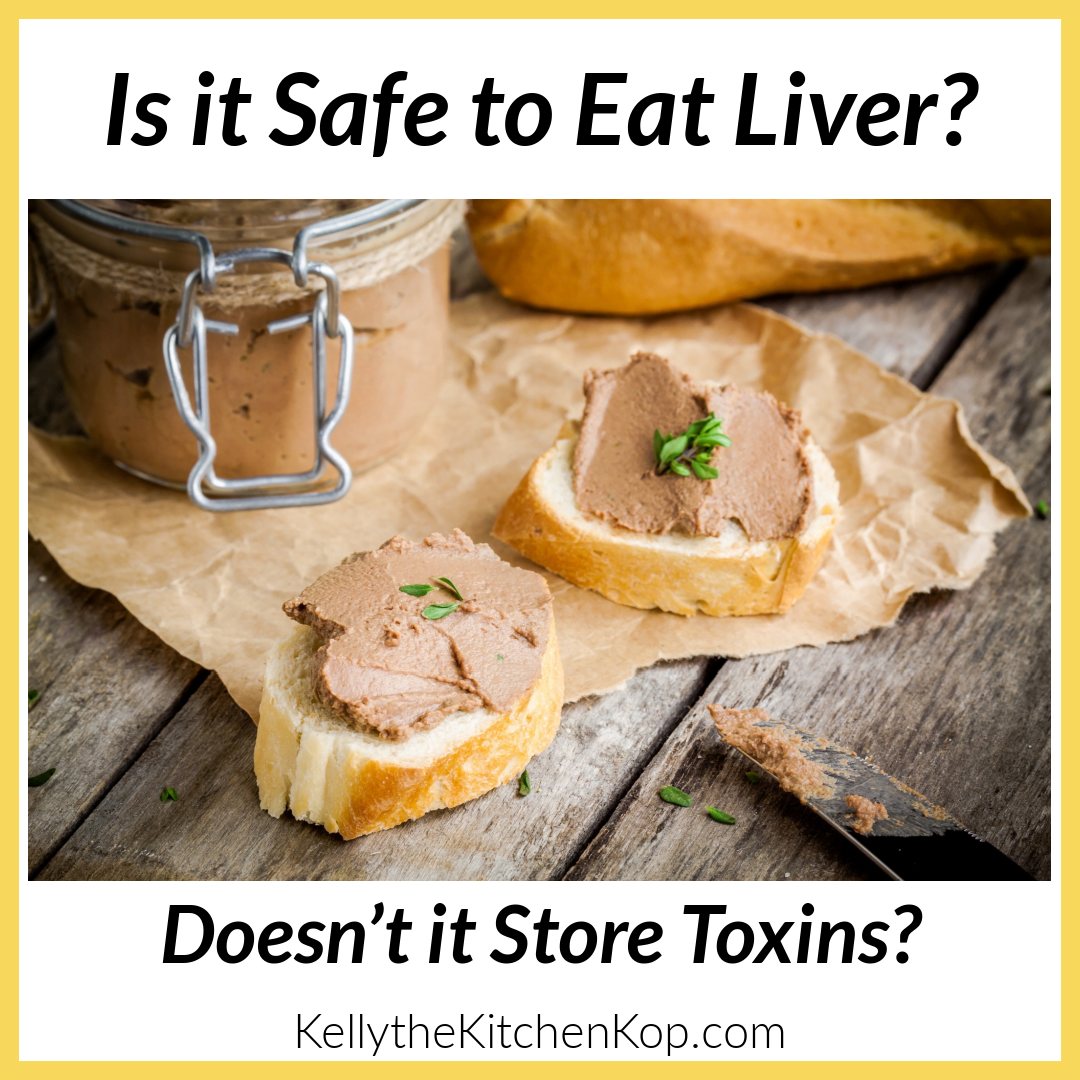 Is it safe to eat liver or does it contain toxins???
Recently a friend said she used to LOVE liver and onions, but stopped eating it years ago after hearing that it's not safe, because it's the organ that filters toxins from our bodies, and we are then ingesting those toxins.
How sad–not only because that's not true, but also, anyone who is lucky enough to love it should definitely eat this superfood!  (Keep reading for a work-around though, if you don't love the taste…)
So what makes liver so wonderful?
Here's what the Weston Price Foundation says:
Quite simply, it contains more nutrients, gram for gram, than any other food. In summary, liver provides:
Is liver dangerous or IS it safe to eat liver?
In spite of widespread tradition and abundant scientific evidence on the health benefits of liver, conventional nutritionists and government agencies now warn against its consumption. The putative dangers of eating liver stem from two concerns–the assumption that liver contains many toxins and the high level of vitamin A that it provides.
One of the roles of the liver is to neutralize toxins (such as drugs, chemical agents and poisons); but the liver does not store toxins. Poisonous compounds that the body cannot neutralize and eliminate are likely to lodge in the fatty tissues and the nervous system. The liver is not a storage organ for toxins but it is a storage organ for many important nutrients (vitamins A, D, E, K, B12 and folic acid, and minerals such as copper and iron). These nutrients provide the body with some of the tools it needs to get rid of toxins.
Of course, we should consume liver from healthy animals–cattle, lamb, buffalo, hogs, chickens, turkeys, ducks and geese. The best choice is liver from animals that spend their lives outdoors and on pasture. If such a premier food is not available, the next choice is organic chicken, beef and calves liver. If supermarket liver is your only option, the best choice is calves liver, as in the U.S. beef cattle do spend their first months on pasture. Beef liver is more problematical as beef cattle are finished in feed lots. Livers from conventionally raised chicken and hogs are not recommended.
As for concerns about vitamin A, these stem from studies in which moderate doses of synthetic vitamin A were found to cause problems and even contribute to birth defects. But natural vitamin A found in liver is an extremely important nutrient for human health and does not cause problems except in extremely large amounts. 
So is it safe to eat liver?  YES!
What if you're NOT lucky enough to love it, though?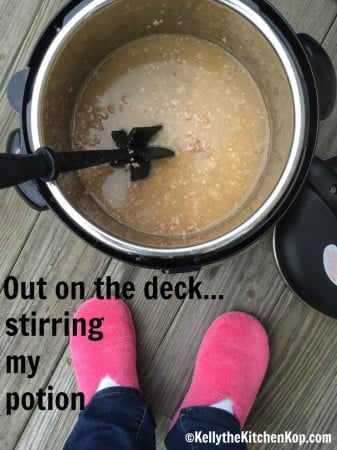 But we still don't eat liver as often as we should, soooooooo…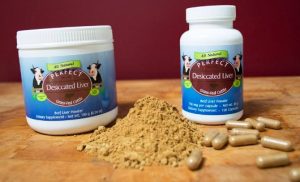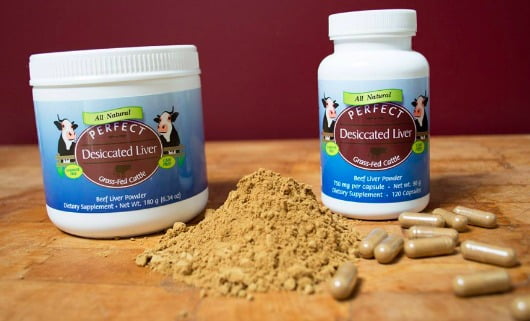 Someone asked in the comments how much CLO and liver caps should they take? 
For the liver caps, just take whatever it recommends on the bottle.  For the cod liver oil we take a half-teaspoon daily (but we're not great about being consistent!) and a little more if we're sick.  Or if you prefer CLO capsules, take 2-4 daily.  More if you're sick or struggle with anxiety, or have inflammation, etc.  But remember that with both of these, they are not pharmaceuticals, they are food supplements, so for most people, taking more isn't going to hurt you, and it could help if you're sick or trying to heal from something.  (I'm not a doctor though, obviously, so consult them first if you have any health issues, especially if you are taking a blood thinner or have a bleeding disorder, because CLO can slightly thin the blood.)
I thought I'd share more recipes with you from some of my blogging friends:
Add your favorite liver tricks, tips or recipes in the comments!
More you might like: