Do you ever wish there was an all natural chill pill for anxiety?
(This is a repost from a few years ago, hmmmm, based on my more recent post about a funk I was in earlier this summer, apparently this feeling of being overwhelmed is pretty normal for me!  I actually think it's really typical for all of us to go through this at times–so keep reading for help and to learn about the many reasons cod liver oil is so beneficial for us!)
Watch a short video here about this (it'll play after the ad) or just keep reading below.
Last week was horrible. 
Not in any ways that really matter, mind you, thankfully everything is great with all the important things in life.  We're healthy, Kent and the kids are great, homeschooling is good, etc.  But I was feeling overwhelmed as I was getting ready to leave for the Wise Traditions conference, there was some business stress building up, and general feelings like I'd taken on too much.  (Ya think?!)  Also everyone was making me crazy and I realized that the common denominator was ME!  I was walking around with my shoulders all tight and sore, and my chest even felt heavy at times.  Over nothing.  How dumb is that?
I sat down one day and thought, "This is why some people go on anti-anxiety meds."
Of course I knew that wasn't a real option.  There are too many people who spoke to their docs about just this type of thing and were put on a little something "to take the edge off", and now feel stuck.  The many side effects are bad enough, but getting off of them is not easy and impossible for some.  (Although my friend Jill did it, read her story here!)  The stories in the comments at this post are enough to break your heart:  Coming Off Antidepressants (Weaning From Paxil: A Reader Shares Her Story).  I thought to myself, "There's got to be a good all-natural anti-anxiety solution…"
Then it hit me:  I hadn't taken my cod liver oil in quite a while.
Staying consistent isn't something I'm good at, but that's got to change!  I've taken extra in the past when I was PMS'ing and noticed a huge and very noticeable difference in my disposition.  So I took some and then forgot about it.  But the next day when I thought back, I realized that I had a SHOCKING improvement in how much better I felt in the previous 24 hours.  My shoulders were no longer tight, my chest felt fine, and the kids weren't driving me crazy.  I enjoyed life again!
I was just more level.  That's the best way to describe it.
If I hadn't noticed the same thing in the past when taking it right before my cycle then I wouldn't have believed it, but when there was such an improvement again in this situation, there's no doubt in my mind.  And this "chill pill for anxiety" as I call it, has helped many of my friends and family when I suggested that they try it too–within 1-2 days there was a significant improvement!
I'm curious if any of you had the same experience?
I was talking to people about it at the conference and many speculated that it has something do with the DHA fatty acids, and the necessary balance between omega-6 and omega-3's.  For example, if I eat too many nuts or nut butter, which are high in omega-6, and have not been consistent with CLO, which provides omega-3's, I get that edgy feeling again.
FYI:  Restaurant foods, boxed foods, any processed foods are usually full of nasty industrial GMO vegetable oils like soybean, canola, or corn oil–which are also high in omega-6 fatty acids.  Even the healthier fats such as those in avocados are still higher in omega-6's and can throw off that balance.
I'm just thankful to have figured out how to fix it, and it makes me sad that so many in the world don't know about this simple fix, and instead get stuck on meds the rest of their lives with the rotten life-altering side effects.  College kids especially, because how many kids that age do you know who DON'T feel stressed out at times?
It's not just me!
I could name several friends and family right off the top of my head who have felt better the same way I did, and it works fast for them too.  A good friend of ours in his young twenties has been recommending it to his friends saying, "It's the best thing I've ever done for my anxiety."
It's not just for anxiety!
There are so many health benefits when you take cod liver oil–it's an anti-inflammatory, it'll save you money on dental bills, it's great for heart health, skin health, and it has natural vitamin A & D so that provides many more benefits as well!
Read more in an excerpt from the Weston Price Foundation:
"Once a standard supplement in traditional European societies, cod liver oil provides fat-soluble vitamins A and D, which Dr. Price found present in the diet of primitives in amounts ten times higher than in modernized diets. Cod liver oil supplements are a must for women and their male partners, to be taken for several months before conception, and for women during pregnancy. Growing children will also benefit greatly from a small daily dose.
Cod liver oil is also rich in eicosapentaenoic acid (EPA) and docasahexaenoic acid (DHA). The body makes these fatty acids from omega-3 linolenic acid. EPA is as an important link in the chain of fatty acids that ultimately results in prostaglandins, localized tissue hormones while DHA is very important for the proper function of the brain and nervous system. Those individuals who have consumed large amounts of polyunsaturated oils, especially partially hydrogenated oils, who are suffering from certain nutrient deficiencies, or who have impaired pancreatic function, such as diabetics, may not be able to produce EPA and DHA and will, therefore, lack important prostaglandins and necessary fats for the brain unless they consume oily fish or take a cod liver oil supplement."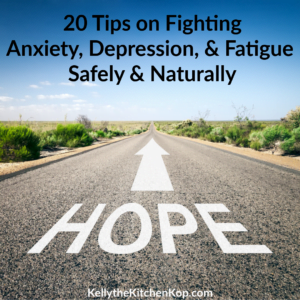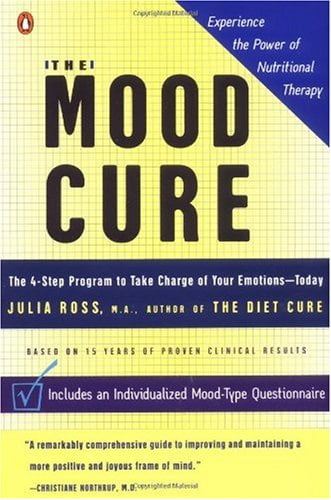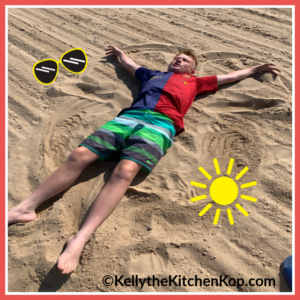 More you might like: