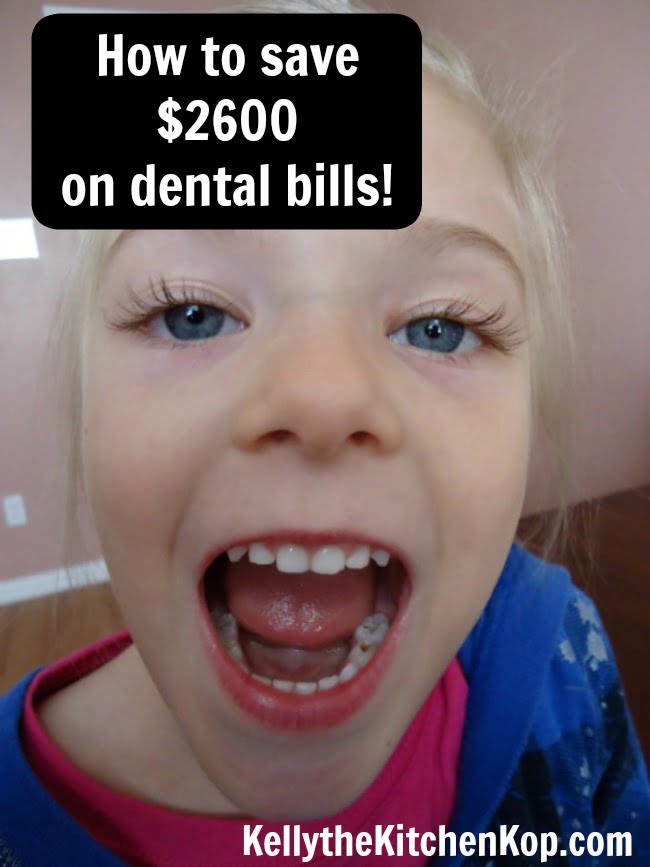 How to save on dental bills — real food success stories!
Real Food not only protects our bodies, but it also protects our teeth AND our pocketbooks, too!  (Note:  I am not a doctor or dentist:  Read my full disclaimer here.)
Dental Testimony #1
Here's my reader friend Adina:
I wanted to share with you a success story about my three year old son and how to save on dental bills!  In mid-November I took him to the dentist for a tooth infection.  But it turns out he had more than that, he had about four cavities plus one broken tooth and it had turned brown.  Also on the top teeth he had a brown line, no matter how much I was brushing his teeth, nothing helped.
So the dentist told us we'll need about $2600 to fix every tooth in his mouth.  
I was very sad and didn't know what to do.  So I talked to one of my neighbors (a longtime Kitchen Kop reader, and Kelly's assistant, Jill, by the way!) and was telling her about my situation.  She suggested I read this book called Cure Tooth Decay: Heal and Prevent Cavities with Nutrition
, and she also said to give my son cod liver oil and high vitamin butter oil (scroll down at that link to find it & use code KOP for a discount).  As soon as I finished talking to her I came home and ordered them both and soon started giving it to him.
I couldn't believe it, Monday night the 10th of December I looked in his mouth and he had one more cavity left and the rest are gone.  Even his broken tooth is starting to heal!
I didn't change much about his diet except every morning I give him the cod liver oil and toast with the natural butter oil, that's all I do.
I have three kids and before I found out about this awesome cure for tooth decay I had my oldest daughter's teeth fixed and spent $2800.  So I'm very happy to share this experience with everybody to help them save on dental bills too.
If you notice in this picture below, my son's fifth tooth is still a little brown but it's getting better day by day, and my daughter just has some cavities left on the bottom teeth.  I thought I should share my story, IT'S A TRUE MIRACLE.
Thank you for sharing your story about how to save on dental bills, Adina!!!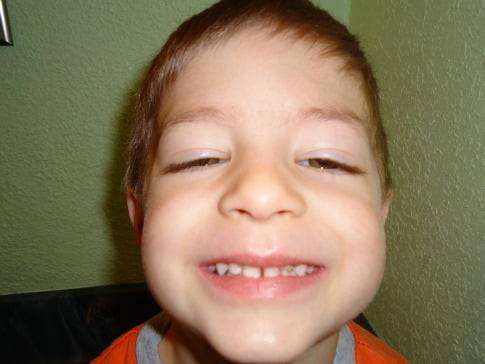 Dental Testimony #2
This is from a 6-hour colostrum group I'm in…
"I went to my dental hygienist for a regular appointment and she noticed what appeared to be an infection in one of my front teeth. She had the dentist take a look at it, and he took an x-ray of the tooth. After examining the tooth and the x-ray, he said that there was a 98% chance that the tooth would need to be replaced with an implant as the root had a crack in it. He referred me to an endodontist for confirmation and to schedule further appointments. However, I was unable to get in to see the endodontist for 10 days. In the meantime, I started taking Colustrum6 orally, and I also placed a wad of it under my gum by my infected tooth at nighttime before going to bed. I did that daily for the 10 days in between my dentist appointment and my visit to the endodontist. When I went to the endodontist, and after he examined my tooth and ran tests on it, in amazement he said it appeared to be healthy and that I did not need any further work on it. He prescribed an antibiotic to clear up the infection. On my next visit to my dentist they took another x-ray of my tooth and he said that it looked like there was not only what looked like new gum growth but that it appeared that the crack on my root was now very faint which meant that the tooth had new growth on it."
Crazy, right?!!!
Best suggestions for remineralizing teeth–both are REAL FOOD-based supplements:
LEARN MORE: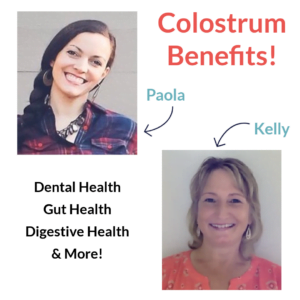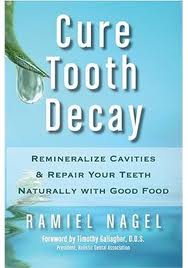 DISCLAIMER:  Use common sense with this.  You may want to consult a holistic dentist or other professional in your area for more help.  A reader in the comments kindly (?) offered the below advice, and because I DO want you to be aware of all sides of the debate, I'm sharing some of it here:
Tooth decay can lead to abscesses which can lead to death if not treated appropriately by a dentist!!!  This is a dangerous and a misleading article! Tooth decay is bacteria that has eaten through the hardest substance in your body, enamel, and has to be drilled out and filled. If left untreated it will go deeper into the second layer of the tooth, dentin, then into the middle of the tooth, the pulp and infect the nerve, thus resulting in a root canal. IF left untreated, this trapped bacteria can cause swelling of the facial tissue and neck, which is called Ludwig's angina, and block the airway and could result in death. This article is beyond absurd."
My reply:  "That's why I encourage people to use common sense. I shared what has worked for this person (and others), but also tell readers to be smart and consult a professional when needed.  I'll add a note on the disclaimer and make sure readers know about your warnings because I DO like people to know all sides of every story. I just do not want them to blindly follow anyone's advice, not a dentist's, not yours, not a friend's, not a doctor's, and especially not mine. The conventional way is not the only way, and often it's not the best way, either. Sometimes it may be, but they won't know what's right for them until they research it.   And by the way, of course there are no scientific studies to prove what is in this article – who would pay for that when there's no way they could financially benefit from it?!!!!"
More you might like: