How Often Should You Get Your Teeth Cleaned at the Dentist?
Let's put it this way…  Do you think people in traditional cultures ran off to their dentist for their twice-yearly cleaning?
Thankfully our dentist, while mostly conventionally-minded, is really cool about us not coming in as often for cleanings as the "recommended schedule" suggests, and he doesn't bat an eye when I deny yet another set of x-rays for myself or especially for our kids.  I appreciate that SO much.  However, I know that in some offices if you don't follow their protocol, you're booted out.
Sadly, most of the real solutions to dental issues that many of us deal with are unknown to the vast majority of mainstream dentists.  Why is that?  Especially when time and again, these alternative solutions WORK.  When I posted, Can Cavities Really be *Healed*?, just on my little blog three people in the comments shared their stories of healing with real food, and I've heard many more from readers in the past.  Here's another dramatic tooth remineralization story:  How to Save $2600 in Dental Bills.
By the way, the picture above (It's SCARY How Much Your Dentist Doesn't Know) is from a while back when I was telling you about the HealThy Mouth online class/videos.  If you have some nagging oral/teeth issues, you'll want to sign up and you'll get help dealing with anything and everything mouth related.  (I also LOVE their special toothbrushes and tooth drops – it's all I use on my teeth nowadays!)
Today I wanted to share an interesting blog comment from one of my faithful reader friends that illustrates all of this.
First she quoted my story in yesterday's post about Kent's follow up appointment with our doc to check his blood pressure:
>>>I said to our doctor, "Hey guess what we eat a lot of?  BUTTER." He said, "I like butter." I said, "Yeah, good, but I'm talking about eating butter *liberally*, and other healthy fats, too, like coconut oil and beef tallow!"<<<
Here are Jennifer's comments:
I'm laughing like crazy here, because I just had a similar experience.  Our beloved dentist passed away several years ago, and I'm not crazy about our new dentist. In fact, SO not crazy about him that back in 2012, when my boys had started competing in their homeschool speech and debate league, I "neglected" to reschedule an appointment we had to cancel due to a tournament…and didn't get around to making new appointments for ANY of my 4 kids until we got back into things this fall. That's 2 1/2 years of no dental cleanings for all four kids and myself.

I went in first, a couple weeks ago, and the hygienist said, "Well, I can't really recommend going two-and-a-half years between cleanings, but in your case…it clearly hasn't caused any problems. I really didn't have anything to do here."

Last week, I took my boys in and they both got asked if they'd been going somewhere else for cleanings, because there was "no way a teenage boy could go that long and have no build-up or problems".  Today it was my girls' turn for their cleanings. The hygienists BOTH were raving about how well-maintained the girls' teeth were – no plaque build-up, nothing for them to clean off.

After his final check (remember: one adult and 4 kids who've gone without cleanings for 2 and a half years that he's seen in the last 2 weeks with no plaque, no gum disease, no cavities, no problems) our dentist finally said to me, "I don't know what you're doing, but obviously it's working for you. I've never seen kids with such clean teeth and healthy mouths…even the ones that come in for regular cleanings!"

So I blurted out, "It must be their diet of whole foods and good fats, because they never floss, half the time I can't get them to brush their teeth even once a day, and they don't use fluoridated toothpaste either!"

I don't know if I planted a seed…or got a flag in my file as "weirdo mommy" but it was kind of fun."
Pretty cool story, don't you think?
Now keep in mind that even if a healthy diet is KEY for most people (no processed foods, plenty of healthy fats, pastured healthy meats, cod liver oil, etc.), and also knowing that in some traditional cultures they didn't even brush, we may be tempted to just eat well and not take care of our teeth much at all.  However, I'm all for continuing to keep up on our own and our kids' oral care so that we don't get scuzzy looking yellow teeth, atomic breath, and so we don't let a problem go that might need some attention.  Cleaning every six months though?  I wouldn't do that even if we did have dental insurance.  What do YOU think…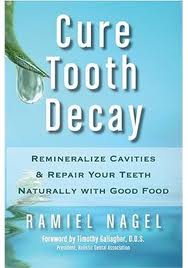 How often do you or your kids go in for regular dental cleanings?