Is Fluoride a Poison?  Here are the facts…
If you've heard any of the controversy over fluoride safety, you're probably as confused as I was on whether or not it's safe to drink it in your water or brush with it in your toothpaste. Is fluoride a poison or is it good for our teeth? This post will help you find the answers…
Guess who was first to add fluoride to their water?
I came across a piece of very interesting information recently as I was doing more research. According to the National Cancer Institute, the first city to implement community water fluoridation in the U.S. was right here – Grand Rapids, Michigan in 1945.
"By 1992, more than 60 percent of the U.S. population served by public water systems had access to fluoridated water. The Centers for Disease Control and Prevention (CDC) considers fluoridation of water one of the greatest achievements in public health in the 20th century."
Should we trust the CDC?  Is fluoride a poison or good for our teeth?  
The topic of fluoride safety is just like so many others, there are heated debates from both sides. I'll explain how and why I came to my conclusions, and you can take it from there.
Some say fluoride is beneficial…
You don't have to go far to find the many arguments "for" the benefits of fluoride, to start just ask your doctor or dentist.  Recently I spoke to an orthodontist and asked his opinion, I wasn't surprised that he agreed with conventional thinking on the topic. He told me that since this area began community-wide water fluoridation, tooth decay has decreased significantly. He also said he notices a definite difference in those with well water vs. city water, however he did say some patients come in who drink well water and have teeth that still look great. "They must really brush well", he said. I asked if he didn't think good nutrition (less refined and processed foods, etc.) might play a role along with genetics. He agreed that both were probably true. (I also asked him if he's heard of Weston Price. He thought the name sounded familiar…a good start anyway.) Most dentists agree that fluoride can be dangerous in higher amounts and remind us not to swallow our toothpaste, but they say the amount we're getting in our drinking water is at a safe level.
Other say fluoride is dangerous…
For the opposite side of the debate, ample arguments "against" fluoride can be found by doing an online search with the words, "fluoride dangers". Here you'll read about those who want it taken back out of our drinking water and about the evidence linking fluoride with many health issues like these:
Here's something else scary about dosage.  Above I said that "most dentists agree that fluoride can be dangerous in higher amounts and remind us not to swallow our toothpaste, but they say the amount we're getting in our drinking water is at a safe level", HOWEVER what about this:
"Once fluoride is put in the water it is impossible to control the dose each individual receives because people drink different amounts of water. Being able to control the dose a patient receives is critical. Some people (e.g., manual laborers, athletes, diabetics, and people with kidney disease) drink substantially more water than others."  Source
Fluoride's ability to damage the brain is one of the most active areas of fluoride research today. Over 400 studies have found that fluoride is a neurotoxin (a chemical that can damage the brain). Learn more here.
Not to mention dental fluorosis, which is a discoloration in the teeth due to over-exposure to fluoride.  Read this sad story:  Look what I did to our son.  (And how many people are making their baby formula bottles with unfiltered water?!)
See the links below for more information, because there are many more concerns than I've listed so far…
The bottom line for our family
Although dentists aren't convinced of the harm fluoride can do and feel the benefits outweigh the risks, there is enough evidence for me to seriously doubt its safety. Once again, I had to use my criteria for getting to the truth. I asked, "What is more natural?" Adding something to water that doesn't naturally occur there, or at least not in the amounts they're adding in, doesn't sound natural to me.  And if a substance is dangerous in certain amounts, a fact that everyone agrees on, yet we can't control how much we're getting in our water, how can that be safe in a totally random dose to all different ages and populations?
So we got rid of the fluoride in our house…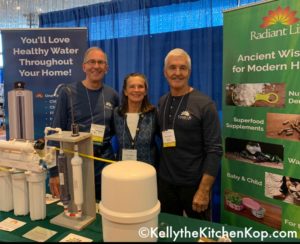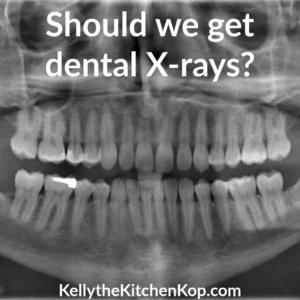 Of course, as you know by now, we try to eat nutritious meals and we brush twice a day.  So far no one has had any dental problems (hopefully this continues) and I feel better knowing we're not ingesting something that could be harmful to our bodies. I hope you'll take the time to read a little bit more on the topic below and decide for yourself.
More you might like: