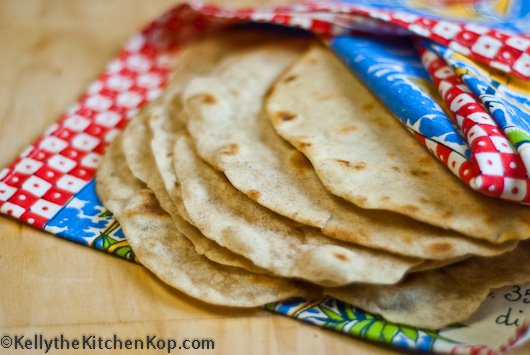 How to Make Homemade Soaked Flour Tortillas
I have tried, many times, to find some store bought tortillas that are at least "OK".  Time and again I've stood in the aisle at the store thinking, "There have to be some that aren't that bad", but each time I look and look and realize it can't be done.  If they taste good, then they're full of crappy preservatives.  If they don't have crappy preservatives, then they taste blah.  When I do finally come to this conclusion and then see people walking up to nonchalantly grab a package off the shelf, I just can't help blurting something out…  ("Those have trans fats!")  Yes, I get funny looks, but I'm used to it.
Update!:  The recipe below isn't tricky at all, but I HAVE finally found some pretty good tortillas that you can find here in a pinch and we use these quite often now!  

ALSO:  Be sure to see this post with all the FAST FOOD ideas you can make using these homemade soaked flour tortillas, they're super kid-friendly, too!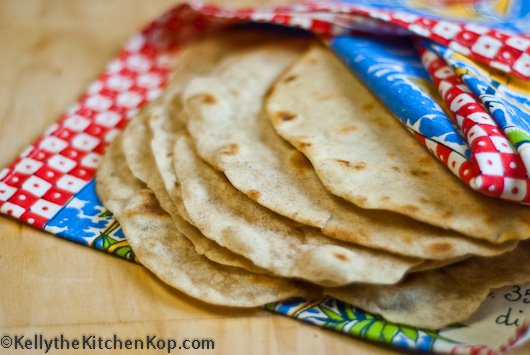 Print
Homemade Soaked Flour Tortillas
Yield 20 Tortillas
Your family will go wild over these much-better-for-you tortillas, and there are so many ways to use them for quick meals!
Instructions
Mix the first 3 ingredients well (I use my Bosch so it's hands-free and I can do other stuff at the same time, I'm all about multi-tasking!), cover, and let set over night, at least 7 hours, but I left mine for 24 hours just because I was busy.  The next day, add the last 3 ingredients.
Knead or mix very well. At this point if you don't have time to roll them out, you can cover and let it sit in a greased bowl in the fridge until you do have time.  Mine sat for a couple more days before I got to it and the dough was still fine.  I just had to grab a ball into my hands to warm it and play with it a bit before it was ready to roll.
Divide into 20 balls.
Rolling tip: Use a heavy rolling pin and a floured counter top.  This makes it MUCH easier to roll them out thin, and getting them thin enough is key to making them "real" looking and tasting for picky kids.
Fry on an UNgreased pan on medium-high heat for about 30 seconds on each side until the bubbles start to brown a little.  (I use my favorite electric stainless steel frying pan.)
Let cool on the counter or on a wire rack before storing.
This big batch makes about 20 homemade soaked flour tortillas.  (I like extra to keep in the fridge or freezer between pieces of wax or parchment paper or paper towels.)  You can easily halve this recipe if you don't think you'd go through so many.
LAST-MINUTE variation:  For those of you who are like me and often don't think ahead enough to get my dough soaking the night before:  instead of using whey, use more water instead and just use all unbleached white flour for a lighter taste that most people prefer.  Mix everything together and roll out as directed above.
Did you make a real food recipe?
I want to see it! Tag @KitchenKop on Instagram and hashtag it #KitchenKopRecipes OR share anything you know I'll love by tagging @KitchenKop and hashtag #KitchenKop -- see you over there!
Next time I might try soaking in all yogurt overnight (and omit the water), then adding a bit of palm or coconut sugar, a little more salt, and I'll try to roll them out a little more thick to see if I can make them taste like Olga bread.  (Not that I go much, once a year maybe? Their food isn't great to say the least, but that bread…yummmm.)  UPDATE:  I made some yummy pita bread that tastes like Olga bread Snackers!  Also at that post I tell you about the tortilla press that I bought and what I thought of it.  And here's my 3-cheese Olga copycat recipe.  🙂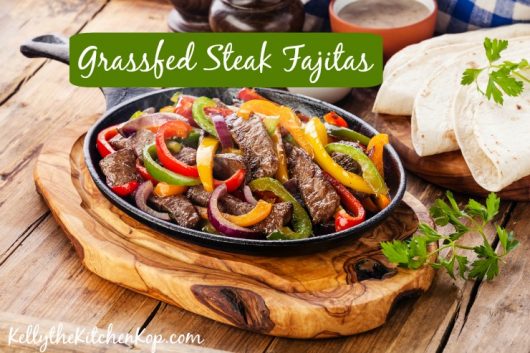 Meal Planning Help!
Sick of planning meals and answering the question, "What am I going to feed these people?"  No matter what kind of eater you are…   Check out these affordable interactive easy-to-use meal plans where the work is done for you!   Also read over my review to see what I thought of it.