Do you love the food at Olga's Kitchen but not that they use MSG (and who knows what else)?  Our favorite is the three-cheese Olga — try my Olga's Kitchen Copycat Recipe and let me know what you think!
First, have you seen my other Olga's Kitchen copycat recipe for their Spicy Pita Snackers?
Don't ask me WHY restaurants are STILL putting MSG in their food — it tastes just as good without it, and I know this from cooking in my own kitchen!!!  I'm sure MSG isn't the only questionable ingredient in an Olga's sandwich anyway, so it was fun trying this out and everyone went crazy over my version of the three-cheese Olga.  🙂
***NOTE: I found some thick flour tortillas with a not-too-bad ingredient label that I'll use sometimes for this recipe when I don't have time to make homemade pita bread!
Olga's Kitchen Copycat Recipe for Three-Cheese Olgas
Ingredients:
For the pita bread…
4 cups of your favorite flour, I like organic spelt or my recent favorite is einkorn flour
1 1/2 cup warm filtered water
1/2 cup whey or yogurt
4 cups more einkorn flour or any organic unbleached white flour
1 1/2 Tablespoons sea salt
1 cup soft pastured butter (or refined coconut oil – refined because I didn't think coconut flavor in these would be good)
1/2 cup natural sugar
For the sauce…
1 cup organic sour cream and/or yogurt — I like half of each for a nice tangy taste on your palette.  (Here's how to make homemade yogurt.)
Optional:  about 1 Tablespoon organic lemon juice if you want even more tangy taste.
2 Tablespoons milk — maybe a little more depending on how you want the consistency
1 to 1 1/2 Tablespoons natural sugar
Sea salt and pepper to your taste
Optional (for a little more yummy flavor): 1/2 teaspoon garlic powder
For the fillings…
Any mixture of your favorite cheeses — we like colby, cheddar, mozzarella, swiss, whatever you have on hand.
Tomatoes, preferably local and organic so they'll be bursting with flavor
Peppers, " "
Onions sliced thin, or for extra flavor, use caramelized onions!  (Just fry them in butter on medium heat until golden but be careful not to let them burn.)
Instructions:
For the pita bread…
Mix the first three ingredients well (I use my Bosch), cover, and let set over night, at least 7 hours, but I left mine for 24 hours just because I was busy.  (It's best if you start the night before so your grains can set overnight, or "soak", to make them more digestible, but if you're making it the same day, just add more water instead of the whey or yogurt and continue from there.)
The next day, add the rest of the ingredients.  Knead or mix very well.  At this point if you don't have time to roll them out, you can cover and let it set in a greased bowl in the fridge until you do have time.  Mine sat for a couple more days before I got to it and the dough was still good.  I just had to grab a ball into my hands to warm it and play with it a bit before it was ready to roll.
Rolling tip: Use a heavy rolling pin and a floured counter top.  This makes it MUCH easier to roll them out.  Don't flatten them as much as you would for a tortilla, just leave it a little more thick, like pita bread.  Fry in an ungreased pan on medium-low heat on both sides until the bubbles start to brown.  I use a lower heat than what I use for making tortillas since it takes longer for the thicker dough to get done all the way through. (I use my favorite
electric stainless steel frying pan.)
Let cool on the counter or on a wire rack before storing.  Or just assemble right away.
This big batch makes about 12-15 Olgas.  You can easily  halve it if you don't think you'd go through so many.
For the sauce…
Mix the ingredients together, and as you can probably tell, the amounts are all approximate, just play with it until it's dreamy.
Put it together…
Sprinkle on the cheese and melt under your broiler just for a minute or so, OR put the cheese on to melt while the second side is frying in the pan, spoon Olga sauce on, add your desired fillings, roll up and enjoy!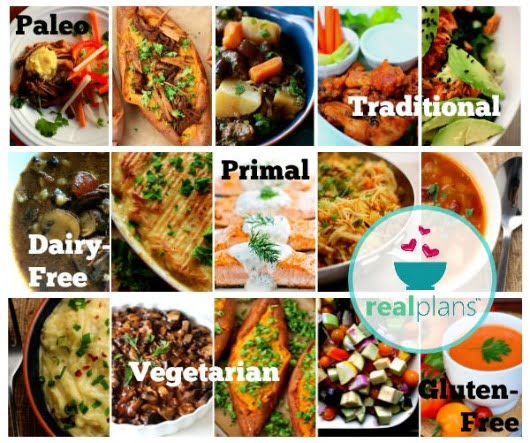 Meal Planning Help!
Sick of planning meals and answering the question, "What am I going to feed these people?"  No matter what kind of eater you are…   Check out these affordable interactive easy-to-use meal plans where the work is done for you!   Also read over my review to see what I thought of it.