As much as I'm really not a food snob, ever since my "food conversion" I have struggled at times to keep my lips zipped when necessary, and I'm not always successful. I have the best of intentions, of course. I love my friends and family, and I want them to be around a long time and to enjoy their old age!
But I certainly don't want my occasional bulldozer tendencies to push people away.
Anna sent me a post that is right on the mark (see link below).  I will need to refer back to it often for a dose of common sense whenever I might stray. Besides, I'm not always all that sparkly with my diet, either. (Have you read about My Dark Secrets? I'm struggling with the low-carb thing as we speak…it's all chocolate's fault.)  The post is actually written to those who have loved ones with diabetes, but it also relates to those with loved ones who just don't eat well, or who we think need to be "brought into the light".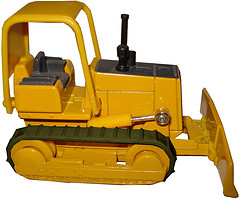 A couple favorite excerpts:
These people love their relatives and want them to be healthy, and I respect that. But their concern tempts them to cross an important barrier in a way that I, as a person with diabetes myself, consider invasive. I feel very strongly that no one, and I mean NO one, no matter who they are or how concerned they might be, has a right to tell an adult with diabetes what they should eat or what drugs they should take. Those decision should be made by the individual with diabetes and no one else, because the person with diabetes is the one who has to eat the food, live with the side effects, and suffer the consequences of whatever choice they make.This is a fundamental human right.
You can talk yourself blue in the face about the wonders of eating a low carb diet or the importance of maintaining normal blood sugars, but if the person you are talking to is content with their situation, brainwashed by the drug and food companies, and trusts their doctor, all your talk will do is trigger anxiety, denial, and hostility towards yourself.
Read the whole post: Other People's Diabetes: Back Off!!!  
Now comment below with your thoughts! Do you struggle with this at times, too?