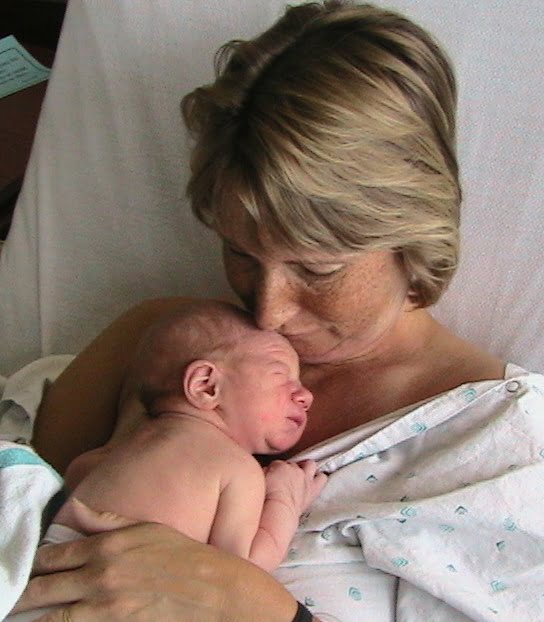 When Mother's Day rolls around each year, my heart always gets a little heavy when I think of those who feel sadness on this day.  Whether they're missing their Moms like I am, or for those who long to be mothers (and fathers) and who ache for a child of their own to love and to raise.  Kent and I know that feeling well.  We struggled with infertility for a few years, both with conceiving and carrying a baby to term (we've got a whole team of precious souls waiting for us in heaven), but at the time I thanked God often that our problems began after we already had our oldest.  It didn't make any of it easy, but it sure helped because I could say, "At least I'm a Mom."  I said that so many times over the years that I lost count, and it not only brought me comfort, but it also served as a reminder to pray even more for those who go through all that pain and don't have any children yet.
It wasn't until our son was six that we were finally able to conceive and carry another healthy baby to term.  By that time we'd already built our new home with his room, our room, and a "guest room", fully expecting that we'd forever be a family of three.  Thank God He wasn't done growing our family and now we are a family of six!
Click here to read my story of infertility and miscarriages and how we were finally able to grow our family. 
I think it will give you HOPE if you're struggling in this way, too.