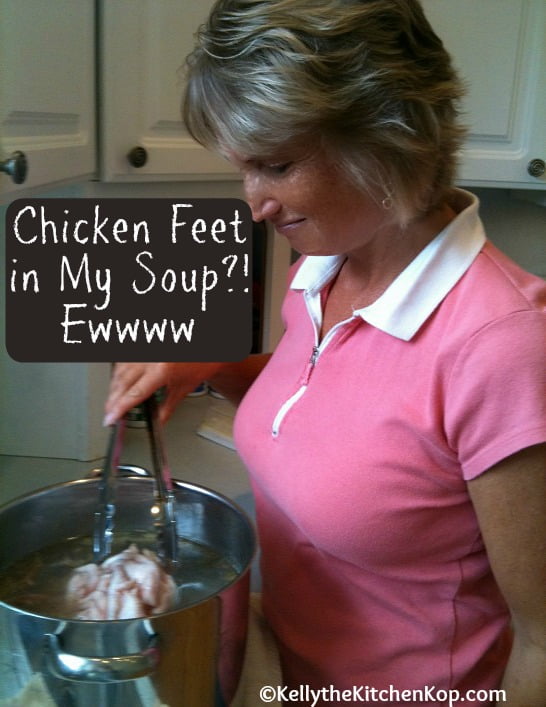 I finally decided it was time to put on my big girl panties and get those chicken feet into my broth.
(First, get your copy of "The Broth Bible" here:  Nourishing Broth, by Sally Fallon Morell and Kaayla Daniel)

You real foodies might like this story…  
It's been so long since anyone was sick around here, I forgot about all the stuff I should be doing now that half of us have colds.  Thanks to our CLO and lots of healthy fats, our symptoms are pretty mild, but it's been literally years since I've had even the mild sinus pain that I do now.  So I started looking through my post on what to do if you have a cold, earache or the flu, and it hit me that I need to up the bone broth, and definitely throw lots of garlic and onion in there, so I decided to make this Mexican soup that we all love.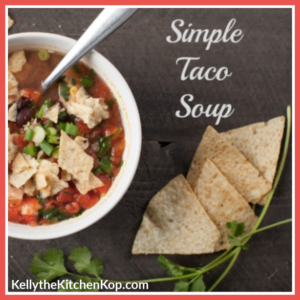 I was bummed when I opened my freezer and didn't have any whole chickens left to use for making broth.  (I did have some chicken broth in the freezer, but you know how it is when you're not feeling well, you just want a pot simmering on the stove.)  So I did what any average real foodie freak would do, I threw in my bag of frozen chicken feet.  🙂
(I now know how quick and simple pressure cooker broth is so I can make some mineral-rich broth more quickly in a pinch.  If you just don't think you will make it or want some on hand for when you're really crunched for time, try this bone broth — it's 100% grass-fed with a bunch of gelatin, organic ingredients, and it's shelf stable!  I love keeping their beef and chicken broth on-hand for quick recipes because they make it just like I do here, and without the nasty msg-like ingredients, additives, or preservatives that store-bought has.)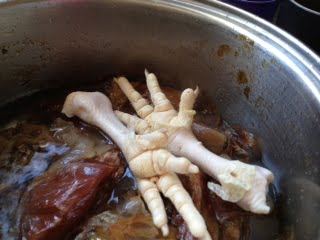 Gads that really is a disgusting picture. 
Getting those suckers into the stock pot without the family noticing isn't easy, let me tell you.  The boys didn't have a clue, but our daughter, the most observant of the group, spied the package in the trash and firmly announced, "I am NOT eating that."  I think she may have added a little 12-year-old foot stomp with it, but I'm not sure.  Later she ate it just fine when I assured her that I used a fine mesh strainer, but when she saw a piece of chicken that she thought looked like a nail, it was almost over right there; so I popped it into my mouth to prove to her that it wasn't what she feared.  I knew it had been strained well, because you can believe that there's no way I'd be eating a nail, either.  Anyway, everyone ate it well that night, but the leftovers didn't fly out of here as fast as they normally do.
The broth was ooooooh so wonderful and gelatinous, though, and I didn't want that 'liquid gold' to go to waste, so I had a good idea for dinner tonight: 
I made wet burritos!  It's super easy and everyone loved it and ate up all that nourishing broth!  We served it with our usual salsa and sour cream.  It feels great getting the good stuff into my family and it also tastes delicious — they all had seconds.
I bought the chicken feet at the farm a few weeks ago and somehow hadn't gotten myself fired up to pull them out of the freezer yet. 
But how can I say I'm a Weston A. Price real foodie if I can't wrestle a few dead feet into some water?  I was totally grossed out, as you can tell from the picture above, but I did it!  I actually had help from none-other-than my super awesome friend, who is a vegetarian, Sonia, who is always game for any of my blogging shenanigans.  She thought it was sick, too, but who wouldn't?  Look at these pictures below, especially the last one, ewwwww!  The best part about it was thinking about what my siblings would say if they knew.  LOL!
I love this, though: 
Kent saw them in the pan and said matter-of-factly, "Oh, you threw the chicken feet in, huh?"  He. Is. Awesome.  I had planned on telling the kids and then posting about their reactions, but thankfully my brain kicked in before I did something so dumb.  It's highly likely that they would never have come near any of my soups again.
Liquid Gold I tell ya!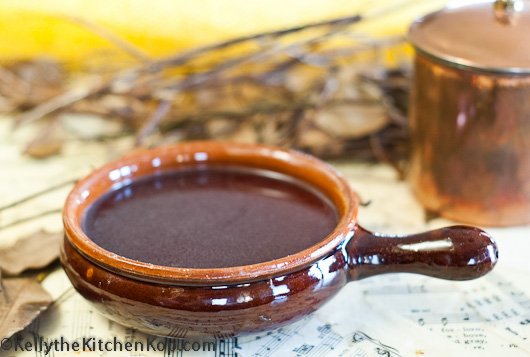 Chicken feet make amazing chicken broth though, nice and gelled, and after I added a few seasonings and herbs, it tasted like nourishing liquid gold.  I took my friend some who had been in the hospital with an ulcer and bowel issues, and of course didn't tell her what had been in her soup, but it felt great knowing all the minerals and soothing goodness that she was getting!  (Read about all the amazing benefits of bone broth.)
Now put on your big girl or big boy pants and look at these pictures!
Here's one of Sonia, who grabbed some safety glasses we happened to have nearby (ha!) and tried to get one of the feet to come out of the bag.  She thought it would be a good picture, but they were all frozen together — remember, she's a vegetarian, so if she can do it, we can too!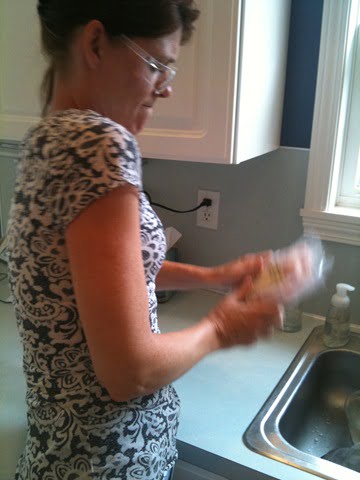 See how she's trying to get them into the pot without touching them?  (I was glad to be the one taking pictures…)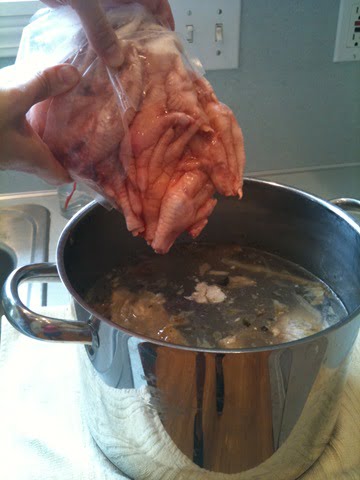 Here's the ultimate sicko shot: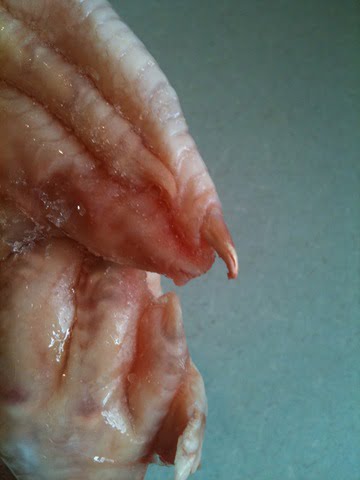 You can thank me if you want, because I had another picture of how everything looked after I strained all the broth out, and it was SO disgusting that I decided not to post that one.  Yeah, I'm pretty thoughtful like that.
This is chicken broth using chicken feet in my pressure cooker: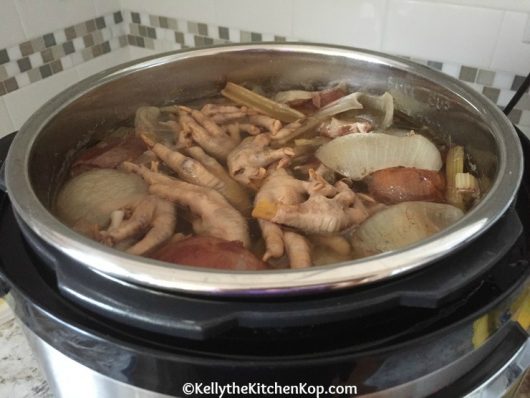 Here's my post about how to make pressure cooker broth.
NOTE:  After delving into the Nourishing Broth book now, I see it says that if you get your chicken feet right from a farm, you may need to "prepare them" before throwing them into your stock pot to make broth. Apparently you first need to peel off a yellow membrane off the feet.  Uhhhhh NO.  That won't be happening here.  I'll cook them as-is or use my other bones before I do that.  Just sayin'…
More you might like: