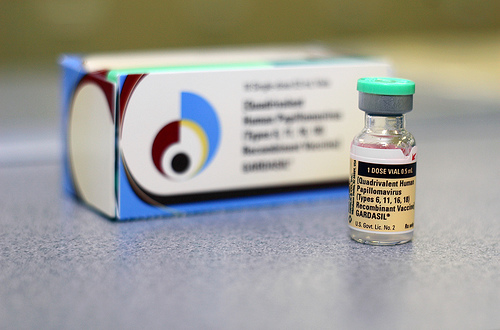 Mary Beth Bonacci, a syndicated Denver columnist, wrote this opinion article on the Gardasil vaccine, also called the HPV vaccine, read an excerpt:
"Drug company puts young lives at risk":
Twenty-nine deaths have been reported from the Gardasil vaccine. Twenty nine deaths. It almost makes me cry just to write it. Twenty nine young women's lives have been cut short, all because a drug manufacturer convinced them that a vaccine would "protect" them.

And among the living, the carnage continues. A recent study by the National Vaccine Information Center compared Gardasil's side effects to another vaccine given to patients in the same age group. Gardasil led to three times (that's 300 percent) more emergency room visits, five times (500 percent) more fatalities, and 30 times (3000 percent) more side effects. And these are not minor side effects. We're talking strokes, heart episodes, lupus, paralysis."

(Note that this article is no longer on that site for some reason.  I could only find this, which was from the same month.)
Do you think we'll have our daughter get this shot?  Will your daughter be vaccinated?  Now they're recommending boys get it too, because they can spread HPV.
Read more about kids, sex, and our plan for *hopefully* keeping them safe.
Another quote to check out:
It's highly unusual for a researcher to publicly criticize a medicine or vaccine she helped get approved."

"She also says that enough serious side effects have been reported after Gardasil use that the vaccine could prove riskier than the cervical cancer it purports to prevent."  
Read the whole article here:  Gardasil Researcher Speaks Out.
What are your thoughts on this vaccine?