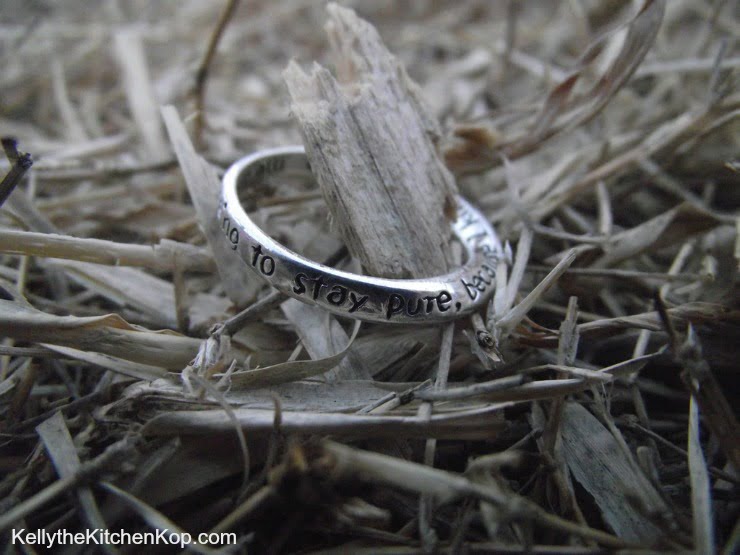 Do you think it's not possible, that nobody waits for sex until marriage anymore?  I know we may be in the minority, but we talk to our kids about purity and abstinence as a way to stay healthy – physically, spiritually, and emotionally.
A recent commenter at the Gardasil vaccine post (where an interesting discussion got going in the comments), had this to say:
"My friends and I were all raised in homes that taught purity and abstinence. We all made choices when we were away from our parents. I wish I had an answer as to if I will give my daughter the vaccination, but I don't yet. I do know that I am not naive to think my children will always make the best decisions, regardless of my values, morals, or lessons taught."
As much as it kills us sometimes as parents, she's completely right – we never know what our children will do when they're away from us.
However, I don't think that's a good enough reason to give them a risky vaccine, or to give some lame spiel about waiting and at the same time let them believe that there is a birth control method that's guaranteed to prevent any of the dangers associated with sex outside of marriage.
Many really do wait, not everyone is having sex before marriage, but they just don't go around telling everyone about it!
I could give you names of those we know personally who waited, but obviously I won't.  Some teens may read this post and I want to encourage you that you're not alone in your commitment to purity.  If you know that waiting is best for your body and for your soul, stay strong!  Read the links below for help.  You can do it!
Think of the heartache that can be prevented by waiting…
Becoming a parent way too young, or having to make the tough choice for adoption.  (But what a beautiful and UNselfish sacrificial gift that is to your baby and to another couple who long to be parents!)
Becoming a parent before marriage always means being stuck with the other parent for life, even if you don't marry them, and sometimes this becomes a lifetime nightmare.
Sexually transmitted diseases that can cause infertility, a lifetime of embarrassing symptoms (imagine telling your fiancé that), or even death.
Possibly choosing a future spouse unwisely, because sex turns off all those warning indicators in our brain that say, "No way do you want to spend the rest of my life with that person!"  Read more at this post: Strive for Passion in your Marriage.
Raising the bar
We will expect more from our kids, and pray like crazy that they rise up.  This is our plan to help our kids make healthy choices and hopefully choose purity and abstinence…
We'll do our best to maintain close relationships with them, which often prevent kids from looking for love in other places.  (Not always, I know.)
We'll warn them that it won't be easy, and teach them about avoiding tempting situations, and the importance of dating those who have similar values.
Obviously, the friends they hang around with can make a big difference.  Sometimes we'll be able to help guide them in this (getting them involved with a good youth group, etc.), but parents can't always control that.
We'll talk with them about all the reasons to wait listed above and the heartache that could be avoided, but mostly we'll tell them that it would make us and God so proud if they did the right thing.  (This may not mean much to some kids, but to others it would.)
Have you heard of Passport to Purity?
What else do you suggest for helping our kids choose abstinence until marriage?
Will it "work"?  Will they choose right?
Like I said above, nobody knows, and it's a risk no matter what, but we'd rather err this way.  Besides, we're not alone — God must hate the pain of young pregnancies, split families, STD's, and broken hearts even more than we do.  If our kids make wrong choices, and we all do at times, we'll just have to get through it with His help.
You may think we're positively crazy, to believe purity and abstinence is the answer, and feel free to tell me so in the comments, but the pain from not waiting is everywhere around us and we believe this plan is the safer bet.