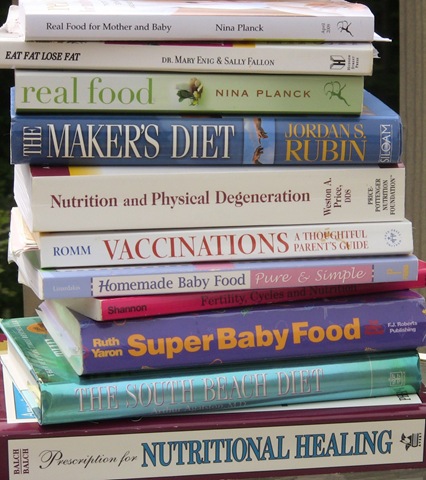 Good morning reader friends.  Do you love curling up with a good book, too?  My favorite relaxing pastime is reading, and today I'm giving you a little peek at some of my top picks — what's on my nightstand or by my favorite chair at the moment; some foodie related, some not…
(If you buy any of the below, I'm super grateful if you go through these links as it helps to pay the bills around here, and there are always plenty, especially the way I have a knack for breaking stuff!  Prices are the same no matter how you click over.)
Business/Blogging books: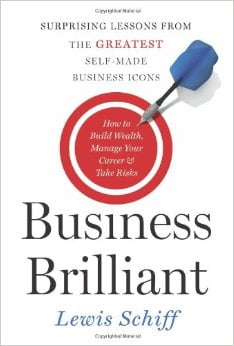 Mostly lately I've been learning a ton from this guy: Dan at Blogging Concentrated.  I subscribed to his online instructional videos and info, and it has been VERY worth it already.  (If you're new to blogging OR you have been around for a while like I have and feel like it's about time you figure out what the heck you're doing (!!), you should definitely check them out.)
What I just started:
Books I've already read but keep referring back to:
What's still on my pile to get to yet:
What we've been using for our read-alouds lately:
First, you have to get this book, the Read Aloud Handbook.  It'll reignite your fire for reading aloud to your kids and it also has a huge list of suggestions to keep coming back to when you need more ideas.
We just finished the second Cheaper by the Dozen book:  Belles on Their Toes.  (We read the first one last year.)  They are really cute and will make you laugh for sure.
Now we're reading Life Behind the Wall — this one is fictional but there is a lot of WWII history woven in and the kids never want me to stop, which I love.
Next up is the Bronze Bow.  Our daughter started it on her own and it didn't grab her, so I skimmed it one day and knew I wanted to read it out loud to them.  It's a story about a boy living in Jesus' time and his interaction with Him.
What I'm definitely reading on the next Sunday that we're not running around:
An Aria for Nick — this is written by my favorite Christian author and friend, Hallee Bridgeman.  I don't know how she keeps cranking out all those amazing stories that are loaded with details and twists and turns that keep me guessing, but they're SO nice for a relaxing Sunday afternoon.  (I can't put them down once I begin, so I wait until I have a relatively free day before I open it.)  I've already read Book 1 in this series — it's my favorite way to spend a quiet day!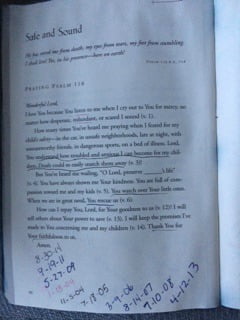 What I read every day (or at least pick up often):
Jesus Calling — we've given a lot of these away as gifts, especially lately to my family.  We're all really struggling, of course with Mom's death, but also with other sad garbage that has happened since…  🙁
What are YOUR top picks these days?  Please share!