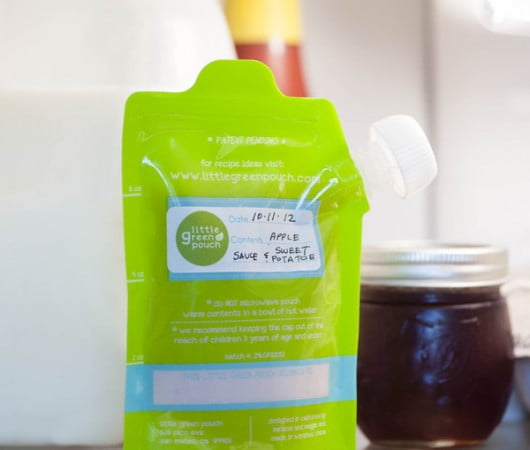 Do your kids see those little pouches of food at the store and beg for them?  Do you sometimes wish there was a real food version so you could indulge them once in a while, and then enjoy the no-mess convenience?
As a natural-minded parent, you've probably never bought them.  Not only because only junk food is inside (the ones I've seen anyway), but even if there was something okay in there, the waste of it all is just too much.
If you're new to the real foodie world, be thankful, because more and more companies are realizing what a huge niche this is nowadays, and they're coming up with more ways to make it easier on us — the reusable food pouches I'm telling you about today are the latest greatest convenience item that I sure wish were around when my kids were younger.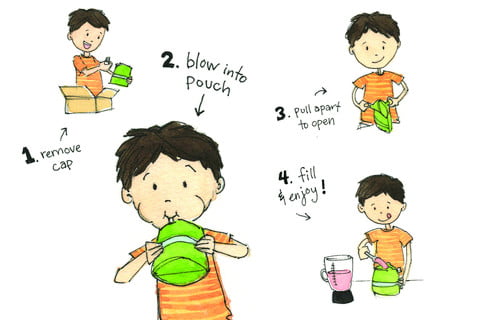 These reusable pouches can be filled with any of your favorite real food recipes, and they are:
BPA Free
Phthalate Free
Lead Free
Dishwasher Safe
Freezer Safe
You'll love this!
Have you seen their large starter kit?  It includes:  a 4-pack of Little Green Pouch reusable food pouches, a swiveling bottle brush, a silicone funnel, 60 dissolvable labels, 4 pouch pops and a 4 pack of extra caps.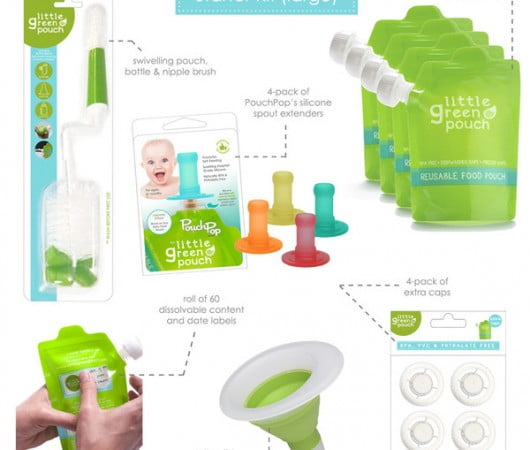 Here are some ideas for what you could put inside the Little Green Pouches: