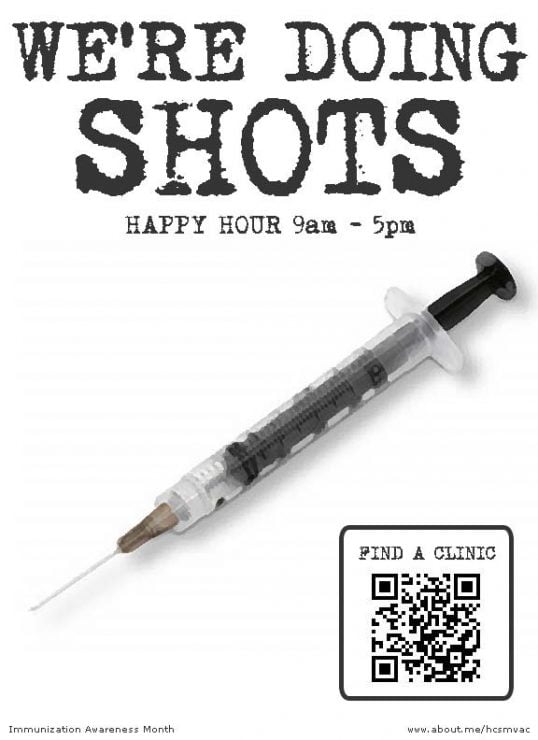 Last week a reader commented on vaccines at this post, When You Can't Catch Chicken Pox, and said this: "Vaccinations wouldn't be available mainstream if they were considered dangerous."  My only reply was, "Ohhhhh how I wish that were true…"  But it caused quite a ruckus over on Facebook.
One comment that came in reply to that one was especially sad, and I wasn't sure if I should post it…
Since her experience is SO shocking, I first asked Leslie Manookian, from The Greater Good movie, if she thought I should post it.  (Get The Greater Good movie here.)  I didn't want to be intentionally inflammatory, but this comment really did come in last week – you can see it at the post I linked to above!
Here's what Leslie said…
"First of all, just be sure to make it clear that this is one woman's experience.
But at our website, the Greater Good, there is a catalog of science that explores and documents all of these reactions and more, because there IS science out there proving that all of this really does happen.
Thousands of children DO die after their vaccines, and it's dismissed as SIDS or something not related, but there is an AMPLE amount of science that suggests it's vaccination related, they're close time-wise to their shots and babies suddenly stop breathing.  Especially babies between two and four months old.
It also is a fact that doctors do give nine injections in one day, they'll just "catch you up" if you're behind on an appointment, etc.  
So cases just like the ones she mentions below are documented."
Visit the Greater Good website's science page to learn more.
Here's the comment from "DW" in reply to the one mentioned above:
"Wow, are you for real?  You really need to do your research.  I used to think that too until:

Case 1)  My perfectly normal 1  1/2 yr old nephew got his last set of vax and within days regressed where he was no longer walking, crawling, talking, had no eye contact, and withdrew.  At age 3 he was diagnosed with Autism.  No he was not born that way, his immune system was so badly damaged that now at age 12 it has never recovered, he isn't even potty trained.
Case 2)  My 18 month old neighbor went for her well-child check, received her last set of vax, then ran the "normal" side effect fever, and died in her sleep within 12 hours.  This was a perfectly healthy baby with no health issues whatsoever.
Case 3)  A good friend whose daughter was born the same day as my own daughter, again at 12 months, screamed from the time of injection literally almost non-stop for 3 days.  Fever, pain, and vomiting, ended up in ER, regrettably, my friend believed the doctor when she was told it was just a fluke so she kept the schedule and got her 18 month vax, within a week this beautiful healthy baby slipped into a vegetative state and never recovered.  She died shortly after her 11th birthday.
Case 4)  Healthy baby boy, again, developing normal, last set of vax, cognitive skills regressed, chronic health issues developed, until at age 8 he died.
Case 5)  My own child at 12 months was given 1 multi vax in each leg, each arm, and oral polio by literally 4 nurses simultaneously.  That is 4 shots with multiple vax.  DTaP is 1 shot but 3 vax, so is MMR, so he actually received 9 vax at one time that day.  He only cried for literally a minute or two and it was done, or so we thought until I got him home and he couldn't move his legs.  He was 100% paralyzed for 4 days and the health department's response was 'give it time, it happens sometimes'.  Praise the Lord that his was not permanent, but scary nonetheless.  This is also the child who ended up having comprehension and learning disabilities, which according to the CDC are listed as side effects.

I am 46 years old, I knew of only one Autistic child growing up as it was truly a 1 in a million generation.  We only had 4-6 vax starting at age 4 and ending at age 6, and were given 1 vax every 6 months during that time period.  I have had zero vax since then including tetanus and I have been super healthy, not even the flu since elementary school, and I have had stitches many times as well.  Amazing.  My husband is the same.

When my first son was born 22 years ago, Autism rates were 1 in 3500, two years later when my second son was born, Autism was 1 in 1500 (introduction of Hep vax at birth), 7 years later in the year 2000, with the introduction of several new vax and the new infant vax schedule, Autism was 1 in 166, today it is 1 in 54 and there are so many more vaccines.

My first child got the bare minimum vax, my second had a few more because they started combining them around this time and also accelerated the schedule, my third child has barely had any as I had done my research on both sides by then and decided that most were unnecessary in the US for an infant or child.

There is far less risk by not vaxing than vaxing in this day and age.  After extensive research, none of my children have had, nor will they ever have, another vaccination or booster again.  And since they have seen the effects of the overuse of vaccines in the U.S. today, they have all stated that none of their children will be vaccinated in the future.  I pray that their spouses will agree to that.

If my children want to leave the country and be vaxed as an adult, at least their immune systems will be fully developed and stronger than when they were babies.  But my two oldest are now in college and have both been to other countries with no issues so I don't see it happening.
Keep in mind, vaccinations aren't about protecting our children, they are about making money.  Big pharma preys upon parents who want to protect their children from everything and this is how they make their money.  Look at the timelines and you will see that diseases were already on the downward trend as vaccines were hitting the market.  Don't be surprised if the infertility rates skyrocket in this next generation."
Research it yourself!

With a decision this big, you MUST dig deep.  Remember:  I'm not a doctor, and there is a lot that I don't know.  However, I do hope this post motivates you to make it a priority to do that research.
How many stories do you know of like the ones above?