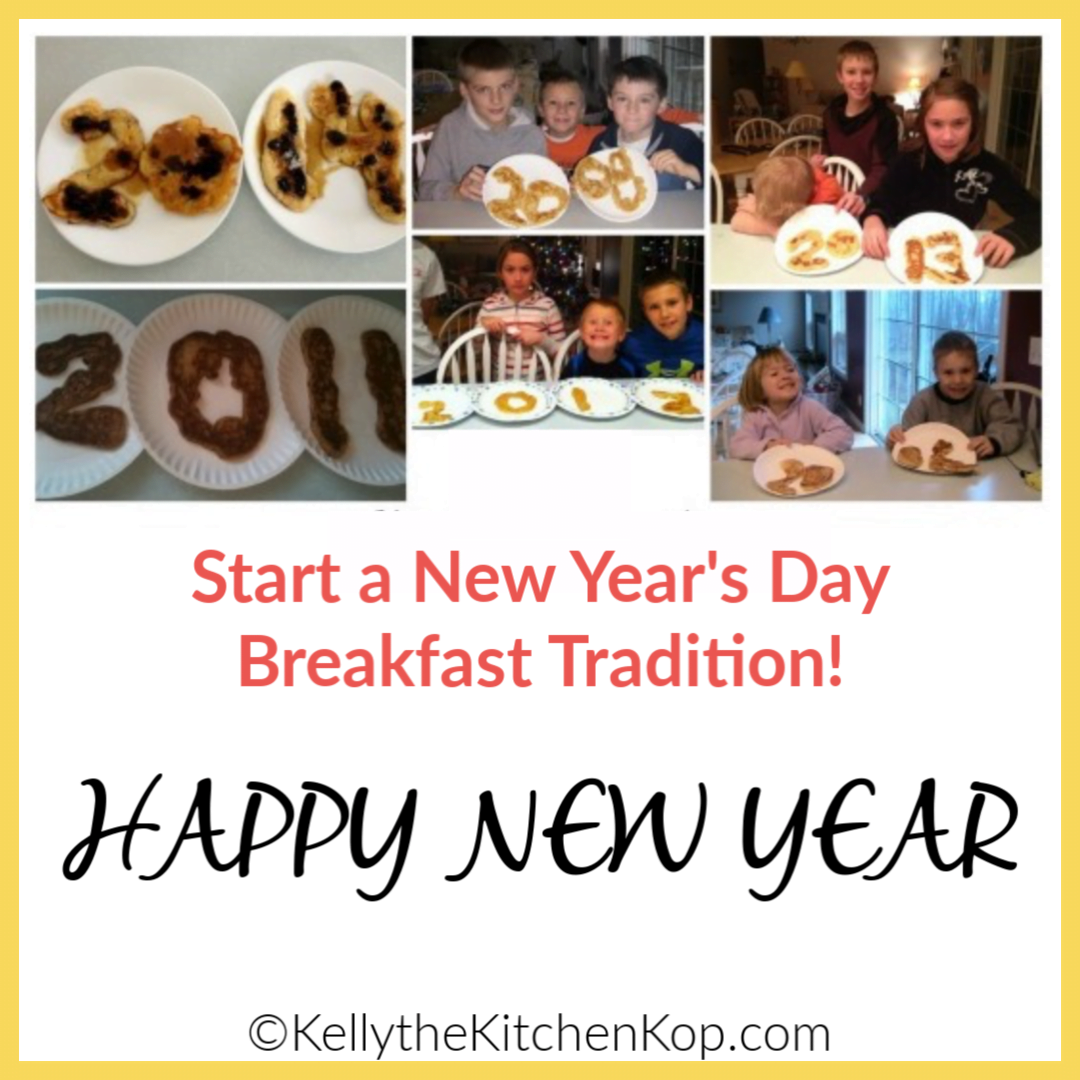 A fun New Years Day breakfast
I've got a variety of breakfast pancake recipes in my arsenal, depending on how much time I have.  Many options are below — and you can start a New Years day breakfast tradition too…
On New Year's day every year for the past several years, the kids wake up to the pancakes you see above.  If we had friends sleepover the night before, then they're in the picture, too.  🙂  The numbers are not always recognizable, but the pancakes are almost always tasty, except for those years where I was still experimenting with my soaked pancake recipes!  Now I've pretty much got all my recipes down, though, so if you want to start a similar tradition in your house, below are some breakfast pancake recipes and options depending on how busy your morning is.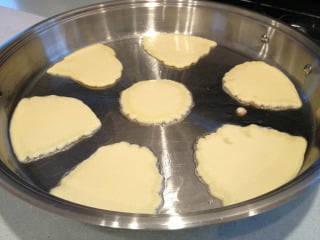 Also, I always use my favorite electric frying pan for this, so I can make a lot at once.
New Years Day Breakfast pancake recipes and options:
Don't worry, I didn't forget about you gluten-free/grain-free people!  🙂  Here are more breakfast pancake recipes and options for you:
You could serve any of these with fresh fruit and/or some farm-fresh sausage or bacon — find healthy pastured meats online here that have no MSG or nasty preservatives.
Also remember to serve with plenty of pastured butter (pleeeease tell me you don't have any "butter" in a TUB in your fridge?!  That's NOT butter, I don't care WHAT the brand is…) and real maple syrup — not the disgusting store-bought fakes like "Aunt whats-her-name".
Here's a tip:
Freeze extras to pop into the toaster on busy mornings for a quick breakfast!  Just don't cook them as long and when they're just a very pale golden brown but mostly done, cool a little, place them between pieces of parchment paper, and pop them into a sealed freezer container or baggie.  Easy!
More you might like: