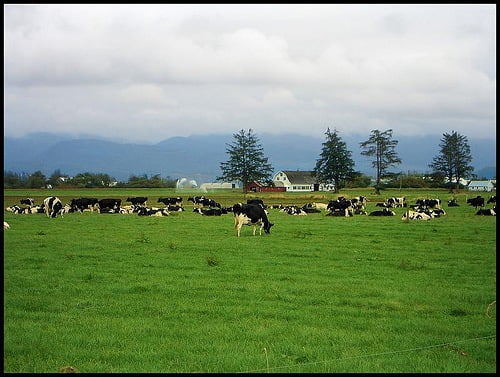 Antibiotic use, ground beef recalls, chlorine on U.S. chickens, YOU can make it stop!
On what other issue do you have the opportunity to vote three times a day?
The following articles make me all the more thankful that we've found our local farm as well as online sources that we know and trust for safe and healthy meat.  <– Find safe online sources of meat at that link.  (I've also posted this one:  Are all Dietz & Watson and Boar's Head lunch meats natural?, you may be surprised and even ticked off at what I found.)
If you haven't rented Food, Inc. yet, you've got to do that soon so you know what's going on with the meat you eat:
Food, Inc. – read what I thought about the movie.  (The trailer gives me chills every time.)  Also, see this post the Truth about Food, Inc. – an interesting interview with Michael Pollan & the film maker.  One more – Jeanmarie wrote a great Food, Inc. movie review!
Lastly, check out this short cartoon look at a factory farm:
Wonder About Lunch Meats?
Again, here's my post on whether or not we can trust Boar's Head or Dietz & Watson meats.