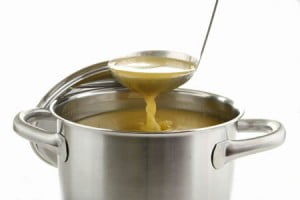 In many recipes you need REAL bone broth.  And sometimes you need it on hand when it's time for a detox…
How do YOU detox after the holidays?
As many of you know from Monday's post, we've been back in our hometown all week for Kent's Dad's funeral.  So we've had more than the normal amount of Christmas sweets, because along with all the goodies at both Grandma's, we also had gads of wonderful people bringing delicious temptations to the family after Ron died.  So what does that mean now that we're home?
Time to detox!
One way we do that is to start thinking of ways to get more bone broth into our meals.  Bone broth/stock is loaded with nutrients and just the nourishing food our family needs right now.
Here are just a few of the recipes that I use broth in:
I love to just drink it plain sometimes, too.
Whether it's for detoxing and nourishment or just for great flavor in your recipes, bone broth is always nice to have on hand.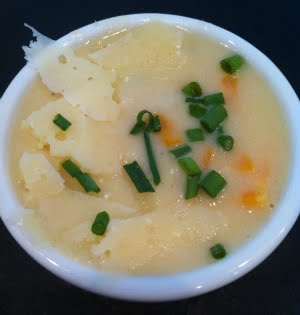 Bone broth / homemade stock is really easy to make!  This is especially great for those who are on the GAPS Diet when you go through a LOT of broth, or maybe you have joint issues or digestive problems — those are just a few examples of someone who might need a lot of real stock on hand.
Or if you want to buy it, you can click here for that from a great source.
How do YOU detox after a week or more of too much junk?
Besides the bone broth, here are a few more things we do to detox:
Pastured eggs and butter – as much as I can get into the kids
Share your detoxing tips, too!