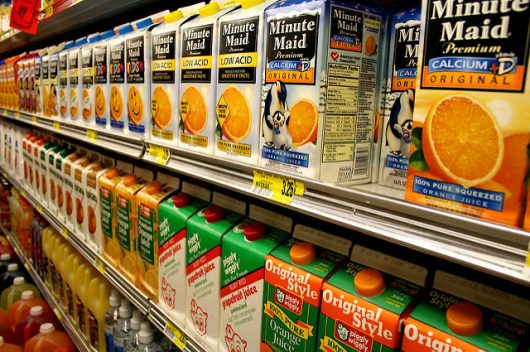 Until a few years back when I had what I call my "food conversion", I thought that if I was giving my kids 100% fruit juice, possibly cut back with half water, then I was doing a good thing. After all, many juices have 100% of the daily requirement of vitamin C…
That must all be good, right?
No. Juice has too much sugar. If you want your kids to have some fruit juice, let them get it while they're eating a piece of fruit, which is how it comes in nature. Then all the fiber is there to slow down that insulin response, and all the other nutrients are still where God put them, too. With processed juice from the store, they're getting a straight shot of sugar, with synthetic nutrients added back in.
So you're wondering: do we ever give our kids juice?
Rarely. Only for special occasions, when we're having friends over or if we go somewhere. Of course, never the kind with high fructose corn syrup, though, we buy only organic juice if we get it at all. I still cut it way back with some water for our toddler who is young enough not to know or care, and we never give it as a breakfast drink.
So what do we give our kids to drink?
Our kids have milk, water, kefir soda, or kombucha. This doesn't mean they don't still beg for the other stuff now and then, but when the answer is always no (or if it's not here), they eventually stop asking. Besides, they know we're not Nazi's about it, they always get a special drink like juice (or even pop, but it kills me), if we're at Grandma's or somewhere else special.
UPDATE:
I need to clarify something and let you know there is one time that a little juice is totally OK in my book: when you're using it to get your kids to take their cod liver oil!  Or if you're adding it 1/3 strength when making kefir soda!

LET ME HEAR FROM YOU
This is one of those things that I thought everyone knew, until reading on a forum the other day, a Mom said she hadn't heard this before. What about you? Is this one difficult for you to change your thinking on? Or have you limited your kid's juice intake for years? I'm curious, comment below!