Did you know there's a lot that Facebook hides from you?
Hey friends, today you'll hear from a dear friend and one of my amazing blog assistants, Susan.  Did you know that Facebook hides a lot (read more at that link) and doesn't let you see most of what I post there?  Even if you follow my page, apparently *they* know better about what you want on your feed.  (That's why I hope everyone will sign up for blog posts via email so you're sure not to miss anything.  If you do, you'll get a bunch of free health tips and printables, and you can even choose how often emails hit your inbox.)  SO Susan pulled this collection together of posts from my Facebook page that they probably hid from you.  Let us know if you like this type of blog post?  Here's Susan…
Some people may find this surprising, because they just can't live without it, but I'm not on Facebook.
I can't tell you how many times over the years I've had friends or family try and talk me into joining with encouraging words such as these:  "It's a great way to connect with people from your past".  But as soon as they say that, I'm reminded of an episode of The Tonight Show I saw many years ago where Jay Leno was interviewing Wanda Sykes.  Facebook was still pretty new at that time, and it was hard to go anywhere without hearing somebody talk about it, including Jay and Wanda.
Their converstion went like this:
Jay:  Are you on Facebook, Wanda?
Wanda: Oh hell no!
Jay:  Really?  How come?
Wanda: I look at it like this: If I didn't like you in the fifth grade, then why would I want to talk to you now?
That cracked me up because I was right there with her.  I know Facebook is immensely popular, and a great way to share photos, info, stay in touch, and for some, promote your business, but I just never felt like I needed to be a part of it.
But that doesn't mean I don't appreciate the value of Facebook.
My morning coffee routine is always spent perusing the Facebook pages of my favorite bloggers.  I've gained so much knowledge from the snippets of info they post and from the commenters.  Just because I don't have my own account certainly doesn't mean I don't see the value of Facebook.
I also know that Facebook hides information and it's far from perfect.  
Kelly often tells me how frustrating it is that many of you don't see a lot of the helpful stuff she shares because Facebook filters what they think the masses should and shouldn't see, and then they charge her advertising dollars to make posts more visible.  This frustrates me because Kelly shares some informative, you-really-need-to-know-this stuff that is important to get out there.
So I went through her page recently and gathered some of the posts that Facebook hides that I thought were definitely worth sharing, and then categorized them so you can pick and choose what fits you…
You'll Want to Know This:
By now you've probably seen the stories about people in the medical field being forced to have a flu vaccine every year.  Well imagine that happening to you, except not just with the flu vaccine.  Any vaccine.  It won't matter what field you're in; if you're a CPA,  a programmer, or in merchandising, if your company has a "wellness program" you would be expected to adhere to the guidelines of the program, which could include being vaccinated, or face some type of penalty. You could possibly even be fired.  Sound a little too much like totalitarianism to you?  If H.R. 1313 gets passed, then this very well may be how they force vaccines on us next.  Click here for more info on the bill and how to contact your Congressional Representative and Senators and tell them to vote no on H.R. 1313.  Let your voice be heard.  If we don't push  back, I guarantee you they will run us over.  Learn more about all of this here:  The Truth About Vaccines.
USDA kills little boy's dog and almost kills the boy, too.  PLEASE take a moment to read this story, or better yet, watch the video.  The USDA plants cyanide traps (bombs) to control wildlife populations, but often places them along property lines without telling the homeowner the traps are there.  All it takes is for your child, beloved pet, or livestock to touch the trap and it shoots cyanide in their face.  We need to make this info go viral! If you know someone who is a homesteader, lives on property that backs up to a wildlife reserve, or just has kids that like to go out and explore, then make sure you share this info with them.
Are you familiar with Ron Finley, a.k.a., The Gangsta Gardener?  Ron took a city-owned patch of grass and turned it into a garden. The city of LA didn't like it, fined him, put a warrant out for his arrest simply because he planted food, and instead of bringing him down, they made him famous.  He now spreads the word around impoverished neighborhoods teaching others how they can grow their own food.  He has built quite an empire, but currently faces -through no fault of his own- eviction from the building he uses as his headquarters.  Newman's Own and Annie's have come together asking us to help this man who has already helped so many.  Click here for more info.
How would you feel if the organic products you were buying weren't actually organic, after all? Thanks to our friends at the USDA, you may have some sort of grain-type product in your pantry that wasn't raised organically even though the packaging says it was.  Click here to read more.
Shopping:
Kelly loves a great deal, and I do too, so I love it when she shares awesome deals she has found on Amazon.  Many of the products she tells us about are things she loves, and sometimes they are just things she thinks we might like to buy while the price is so low.  Here's a few of the things she's shared on Facebook recently:
Summer is right around the corner and there is nothing like a cool popsicle to bring relief from the heat.  Making your own ice pops with these cool popsicle molds means you can avoid store bought ones with all those icky chemicals and dyes, which may affect your child's behavior. (Click here to read about kids and food dyes).  But hurry, because Amazon says these are on clearance.
Did you read the story Kelly shared about the time she bought a stainless steel bowl hoping it would be big enough to toss salads and mix together bigger items in?  It was big alright, THIRTY quarts big!  Forget tossing salads, she could have used it as a hot tub for her entire family.  But with this handy set of stainless steel bowls, you're guaranteed to have just the right size for all your tasks at a great price.
If you are still using dryer sheets, then you will want to catch this FB post.  Dryer sheets cause hormone imbalance, neurotoxicity and respiratory problems.  Click here to learn how to make your own non-toxic laundry products.  You may also want to check out these dryer balls.  They are a great way to eliminate static cling and cut down on drying time, too.  (Note from Kelly…  OR my latest experiment since a reader friend suggested it — thanks Jennifer!, is this salt in these little drawstring bags.  She says they last a couple months in the dryer and take away ALL static from your clothes!  I'll keep you posted.)
Lighter Fare or to Make You Laugh:
Here's a hilarious video:
Are you an A, B, or perhaps, a C?  This post sure got everyone talking about which is the best way to store eggs in their carton.
So, there you have it!  Just a few things that may have slipped through the FB filter.  Please feel free to share your thoughts on anything I've mentioned here, or better yet, tell us how you liked this format.  Did you feel like you had already seen this stuff on FB, or were you glad we put it out there another time?
Kelly is always looking for ways to not only bring you the most up-to-date info, but stuff that is informative and enjoyable, too.  Please feel free to share any ideas you may have.
Here's some other stuff I've written for the Kitchen Kop blog: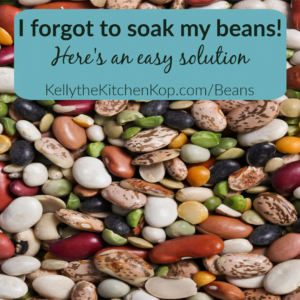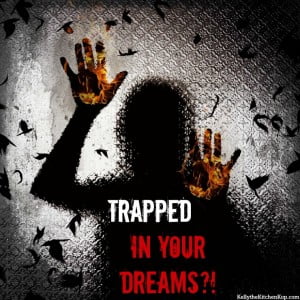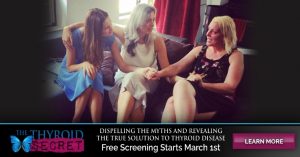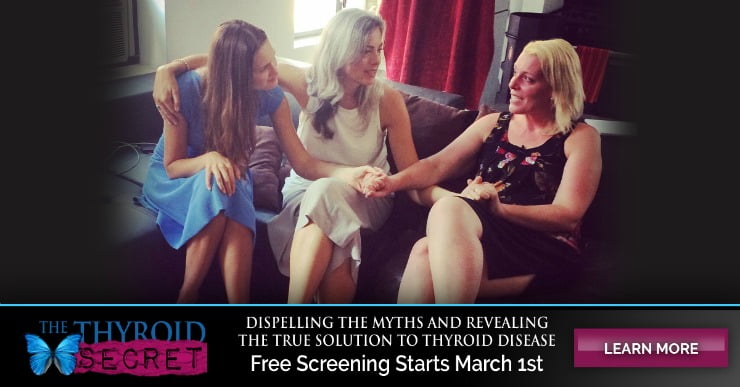 About Susan:  I live in Fallbrook, CA (Avocado Capital of the World!) with my handyman husband and our 2 dogs.  I am the mother of one, but a mom to many.  I love that my daughter's friends come to me for advice, support, love and laughs.  And when they do, I always try to feed them something nutritious or get some cod liver oil in them!  Nothing makes me happier than when any of the kids I've preached to call me from the grocery store wanting to know which choice is better or what a certain ingredient is!  I've worked as a medical assistant, an interior designer, and most recently, as a freelance writer for a local paper.  I've also guided and mentored students through their college application essays. I love learning and reading about all things real food, nutrition, and natural healing, so it is a real blessing and treat to help Kelly around the Kitchen Kop site.