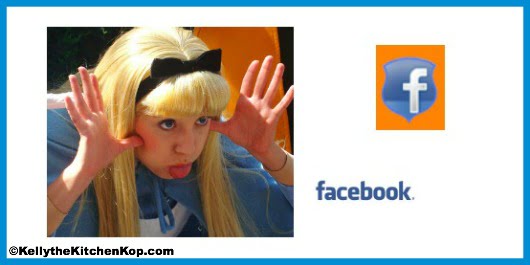 Have I mentioned lately how frustrating Facebook is for bloggers like myself who just want to help people with the information we find about real, traditional food and healthy living? We put posts up on our wall, and it doesn't matter that I have 50,000+ followers, most of you don't see it. Facebook apparently doesn't have enough money and wants me to pay them for more ads to make sure you see everything that I post.  Their algorithms are set up to pick and choose what you'll see.  Read about their latest switcharoos and shenanigans from Sarah and what you can do about it.
The quick-take is this: If you go to my page and click the drop-down arrow by the "like" button and click "turn on notifications", you'll hopefully see everything then. Also, the more you like and share my posts (or even just comment with a smiley face), that helps you see more, too. Even better is if you subscribe to the blog via email and then you won't miss anything for sure:
Click here to sign up to receive Kitchen Kop posts to your inbox.  That's really the best way to stay in touch.  ***Also be sure to login to the member area–you will get a bunch of free stuff when you subscribe there too, like the whole first chapter of my book (a grocery store cheat sheet), the entire Real Food for Rookies online class, featuring many cooking videos and health expert interviews, and a whole list of printable health guides, all free.   🙂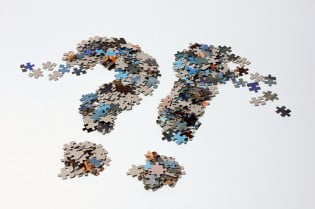 Whatever you do, I hope you'll stick around, because messages like the following one really make me sad, it was an email from one of my favorite reader friends, Sharon:
Have you decreased the frequency of your posts? My inbox has only seen mail from you 4 times since Christmas.  I've been reading about mail services not working right for other bloggers and am wondering if maybe there's some glitch that involves my email.  If not, no worries, I access you directly also, but I'm missing you in my inbox.  There are certain emails that cannot be missed and yours is #1 on that list.  :)"
What a sweet way to start my Saturday on one hand, but on the other hand I wanted to sit down and cry!
If YOU are mysteriously not getting my updates anymore, I hope you'll come back following the directions above!
Would you also follow me on Instagram and Pinterest too?!  Oh and subscribe here for YouTube updates!
Geesh, I'm not asking much, am I?
It's just SO frustrating to try to get posts up regularly, whether it's blog posts or Facebook posts, and then find out that not many are seeing them!
Will you comment below and let me know if you've been getting the updates you signed up for?
Thanks so much everyone!