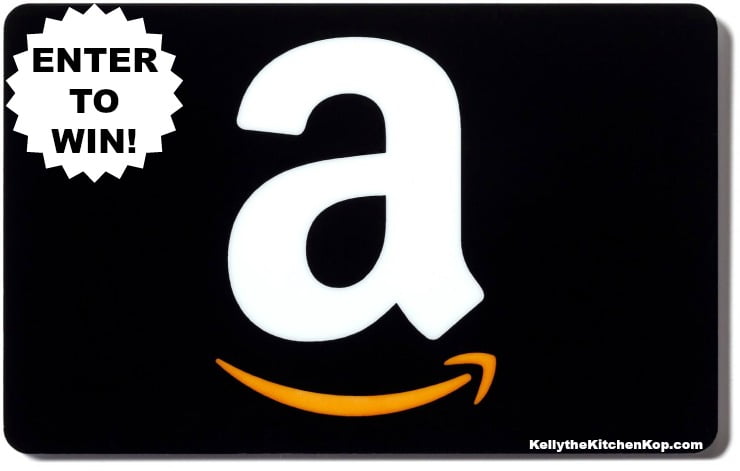 Good morning!  Soon I have to wake the kids up for school, then it's off to pray at the abortion clinic, later we may take the kids to Art Prize again, and tomorrow it's more soccer — I'm in charge of snack for this week's game, because you know that 10 year olds can't play for a whole hour without getting a snack (this drives me crazy), so I bought some organic juice and I'm taking them bags of healthy popcorn.  (This part was written yesterday, it takes me a while to finish anything around here!)
What are YOU doing this weekend?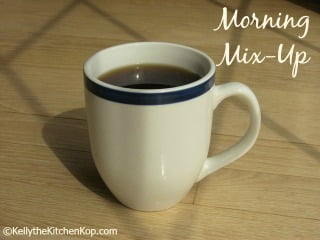 Here's what I've got for you this week!
A new Kitchen Kop 48-hour giveaway!  I'm offering a $50 Amazon gift card to my new and current blog susbscribers — all you have to do is…
1. If you're not already subscribed and getting Kitchen Kop blog posts via email (you can choose daily, weekly, or monthly), use the orange boxes above or below this post to sign up.  Or you can click here to sign up, too.  ***When you do you'll get a FREE Real Food Ingredient Guide from my book right to your inbox!
2. Next, click this link and shop around.
3. Comment below and tell me what you'd buy if you won.
4. Be sure to stay signed up for future giveaways!
That's it!  Comments will be open for 48 hours and then I'll choose a winner using Random.org based on the number of comments — the number of eligible entries received determines the odds of winning.  Once I verify that the winner is signed up for Kitchen Kop emails, I'll announce who won in my next Mix-up post.  No purchase necessary to win. Offer good only for those 18 or older in the U.S. You may want to check out my Icky small print stuff: privacy policy, copyright, disclaimers, terms & conditions. Void where prohibited by law.
***NOTE THAT THIS GIVEAWAY IS NOW OVER and I've chosen a winner who will be announced in my next Mix-up post.  (I left comments turned on because we have some good Trader Joe's discussions going on!)
Have you followed me on Periscope yet?  You can do that here or @KitchenKop, but just a warning, I think that link will only work on your mobile device.  What is Periscope?  It's just LIVE videos, sort of on-the-fly.  My first couple there were pathetic, I couldn't figure out how to shut it off, I was holding the phone the wrong way, etc., PLUS they were just boring (and I was just complaining about boring podcasts!) — I can't promise you loads of excitement moving forward, but I can promise little glimpses into everyday life around here.  One of my first Periscope videos WAS pretty good though, because it featured someone besides ME.  It was at my book signing at Nourish Organic Market the other day, and Emily, a gal working there, told me how she makes her coffee creamy, even though she's dairy-free, and it's inexpensive, too, so I said, "Hey, can I videotape you telling me that?  Because I think my readers would be interested!"  Here it is:
Have you seen this quiz you can take to gauge your risk of developing cancer?  I'll be telling you more about this soon, but I love that these guys are taking a look at how to cure cancer using more natural methods.  (Yes, sometimes you need the conventional methods, but another route is sometimes better and deserves a good, honest look.)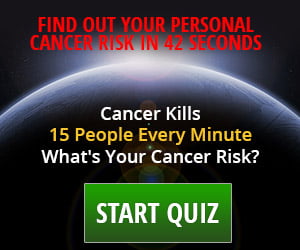 A Trader Joe's opened up recently by us and many of us real foodies are super excited!  I haven't been there yet (I'm not into fighting crowds for my groceries), but can't wait to get there soon and do some price comparisons.  As you probably know, they do have a lot of junky foods, too, so beware.  I saw this article that caught my eye, and there were quite a few gross foods listed there, but one that looked great — the cheese with caramelized onions, youza, and it's imported from England, so that's a good sign!  The kale washed and in a bag I didn't get, how hard is it to wash and dry it with a simple salad spinner?  Anyway, see what you think of this list:  16 Foods You Need to Discover at Trader Joes.  Now please tell me what YOU buy there, so I'm ready and don't miss anything.  Thanks!
Did you catch all of these recent posts? Here they are in case you missed them:
Have a good rest of your weekend everyone!
(Affiliate links are often included in Morning Mix-up posts.  Check out my affiliate disclaimer here.)