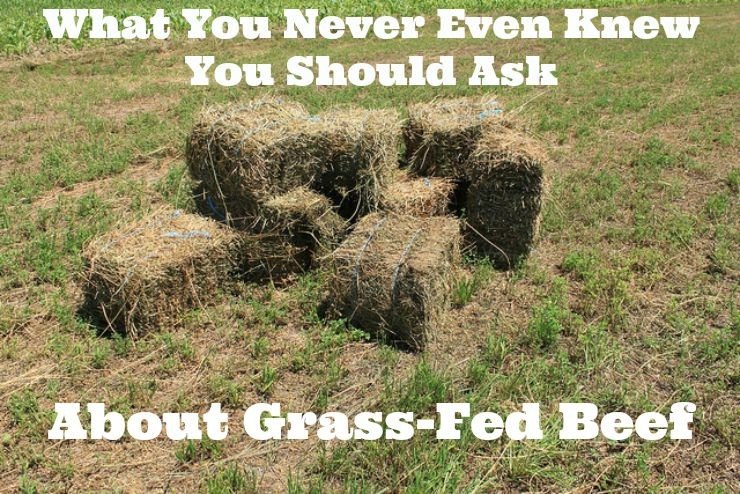 What You Never Even Knew You Should Ask About Grass-Fed Beef…  By Joanie Blaxter, founder of Follow Your Gut
Want to find good, pastured sources but can't figure out the meat labels in your grocery store? Read on!
Summer and fall are the hardest times for cattle ranchers, particularly those in the southwest of the United States who graze their cattle on local grasslands and sell their premium beef locally. Why? They don't have any green grass.
During the dry seasons, only areas with fresh grass are able to provide pasture-based forage for cattle and, looking around my brown and brittle, drought-ravaged area of southern California, I can tell you, we don't have any here. The four-year CA drought, however, is taking its toll, particularly on farmer/ranchers who depend up green grass for their livestock.
(Update 2/11/18: Three years later and most of California is still in the grip of mild to severe drought conditions.)
Normally, once the dry season sets in, those of us in the southern end of the state rely on the year-round, green areas of northern California for our grass-finished beef.
So, until rain and green grass are more abundant in cattle-raising regions, you may want to check your source of beef carefully.
Let's look at some common confusion about what gets fed to cattle and how it's labeled.
Here's what you need to ask about grass-fed beef:
Confusion #1 
When you see a package or signage describing beef as "grass-fed," do you assume the farmer or rancher has raised the cattle on their own property and the steer eats green grass right up to the day it's killed and processed?
"Grassfed" can mean grass that is either  fresh or dried, although according to my favorite farmer, fresh has a slight nutritional edge over dried as it contains higher levels of omega-3, CLA, vitamins and minerals.
And, even more importantly, what is less well known is that, in areas of drought as more and more ranchers run out of green grass, they are forced to supplement their cattle's diet, meaning the steer are partially or entirely eating dried grass or supplemental feed.
If that dried grass is alfalfa, or the supplemental feed is made with alfalfa, this is a potential problem. Why?
Because you definitely do not want your meat coming from cattle that have eaten alfalfa grown from genetically engineered seed.  
Since genetically engineered alfalfa was released on to the market in 2011, approximately 3% of the total crop is now GE.  Although that number is low, it still presents a problem from the consumer's perspective.
Most dried alfalfa purchased by ranchers and farmers comes from large animal feed distribution centers which have no traceability as to the original farm where it was grown. 
What are the potential problems associated with cattle consuming genetically engineered alfalfa?
There are many, many, many concerns – for both the animals that eat the GE alfalfa and the people who consume either the milk or flesh of these GE-fed cows.
There is strong evidence that livestock that eat genetically engineered food suffer higher rates of infertility, miscarriage and stillborns (for details, see my article: GMO = God Move Over) and now new evidence links the astronomical rise in gluten sensitivity with GE food consumption.
Can your beef supplier GUARANTEE that all supplemental feed or dried alfalfa is GE-free?
Confusion #2  
When you see the name of a farm or ranch on the label for a package of meat, do you assume the cattle have been raised on that farm?
Some ranchers consider that if they purchase cattle elsewhere, for example, out of state, it's perfectly ethical to label their meat with the name of their business, even if that name is their farm, and, even if it's raised on someone else's ranch, stewarded by someone else's practices.
Ranching can be a hard life. Building up a customer base and then running out of product can kill a business.
Farmer/ranchers will contract to purchase beef "on the hoof" from other producers in order to maintain a steady supply of meat and not lose sales.
Look for beef approved by certifying agencies like the American Grassfed Association, or Animal Welfare Approved to be guaranteed that all the producers involved have met specific standards concerning diet, confinement, antibiotics, hormones and origin.
However, personally, I AVOID any product carrying the label that says "American Humane Certified."  Here's why:
I'd read through their their standards and discovered that industrial confinement operations could meet them.  In fact, the program struck me as designed for big agribusiness.  

For example, it didn't ban metal crates for sows, failed to require that animals had access to the outdoors, and failed to prohibit systems using liquefied manure.

On top of that, I'd reached the conclusion that the Certified Humane label lacked credibility because of how it was financed – paid for on a per animal basis… the Certified Humane program has a built-in mcentive to court and retain large facilities.

(Emphasis mine, Source: Righteous Porkchop: Finding a Life and Food Beyond Factory Farms, pg 226, by Nicolette Hahn Niman)
A further note about "Certified Humane": If you visit their website, you will see photo after photo evoking images of small scale family farming – nothing that matches the reality of the "Certified Humane" industrial agribiz operations that financially underpin their organization.
If you live in an area like me where most of the locally produced beef does NOT carry any kind of certifying label other than "grassfed," then you may want to ask additional questions about origin and diet.
When purchasing cattle off site, does your rancher/farmer know for sure what ALL his livestock have eaten from day one?
(Note from Kelly:  See my recent post related to this, How I got Lazy and the 5 Ways I'm Recommitting to Real Food.)
Confusion #3
Does raising an animal in an outdoor enclosure or cattle on open land mean that the meat can accurately be described as "pasture-raised" or "pastured?"
Yes, but there's a glitch.
While raising animals in an outdoor enclosure or field is, of course, far preferable to the commercial warehousing of animals in CAFO's (Confined Animal Feeding Operations), nevertheless, that designation is considered by many selective consumers to be neither the most nutritious, nor the most ecologically sound.
Most real foodies prefer meat from livestock that has been grown with rotational grazing or holistic management practices.
What these two techniques have in common is that the livestock are moved to fresh pasture on a regular basis.
However, according to Marilyn Noble, Communications Director of the American Grassfed Association, "While holistic management usually has some component of rotational grazing to it, it is a more comprehensive farm management model than rotational grazing."
"Holistic management" animal stewardship practices are based on the teachings of Allan Savory of the Savory Institute.
Back in the 60's, working for the Northern Rhodesia Game Department, Allan Savory noticed that a fundamental difference between wild herbivores on the savannah versus that of domesticated herbivores living on fenced-in land. Wild herds are naturally kept bunched up and moving by predators who stalk the edges.  In contrast, domesticated herbivores, unless externally pressured, simply hang out by watering holes or food sources.
Savory observed that, in direct contrast to domesticated cattle, wild herds actually improved soil fertility through a combination of animal manure and limited, appropriate aeration from hooves and the scratching action of the birds that follow the herd, all of which adds nutrients and increases microbial soil health.
Being "pasture raised" or "pastured" means having with access to the outdoors, like the freedom to roam a paddock or field.
Animals like this frequently remain too long in one area and will ultimately ruin, rather than improve, the soil underneath their feet.  Moving herds enhance the soil.  Non-moving, fenced-in herds destroy it.
This is why Real Foodies consider livestock to be raised on field with rotational and/or Holistic Management practices to be the most healthy, natural and ecological methods for producing meat.
How can you, as a shopper, judge animal raising practices from a package or sign?
Clues include whether or not the farm or ranch:
Specifies "Grassfed" on the label or signage: at minimum this means the animal has been raised 100% on grass and/or forage; or, preferably, has the logo of a certifying agency like American Grassfed Association or Animal Welfare Approved where standards are guaranteed and can be looked up online by the customer, and AVOID "Animal Humane Certified" since their standards are low enough that large-scale, industrial operations can meet them
Integrates multiple species of animals into its approach
Raises a diversity of plants, rather than a mono-crop
(Note from Kelly:  Even better, go visit and ASK them how often their animals are moved.)
To understand the importance of supporting our farmer/ranchers who use Holistic Management techniques for their livestock, see the…
20-minute TED Talk

below

by Allan Savory:
How to Green the World's Deserts and Reverse Climate Change
And now that you've found a premium source of beef, here is everything you always wanted to – or didn't even know you should – ask about how those healthy animals can and should be processed!
Resources on Grass-Fed Beef from Kelly
Resources Related to Grass-Fed Beef
How to Green the World's Deserts and Reverse Climate Change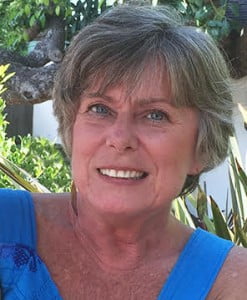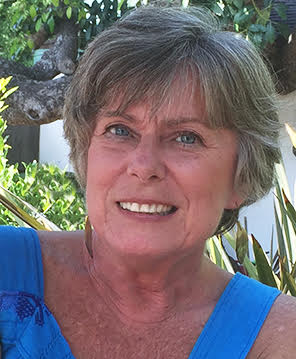 This was a post by my sweet friend, Joanie Blaxter, now a regular writer around here!
Joanie is the founder of Follow Your Gut and a health coach who has been in sales and education in the natural foods and products industry since the early 70's, with her most recent six years spent as a vitamin specialist in a natural foods store.
For dietary consultations, Joanie can be contacted here.  Joanie's past articles are located here.
Disclaimer: Neither Joanie nor I are health professionals! Use what you read here for your own research and then consult with a natural-minded doctor or health professional you trust to find what is best and right for YOU. Read my entire disclaimer here, and also note that there may be affiliate links in this post.