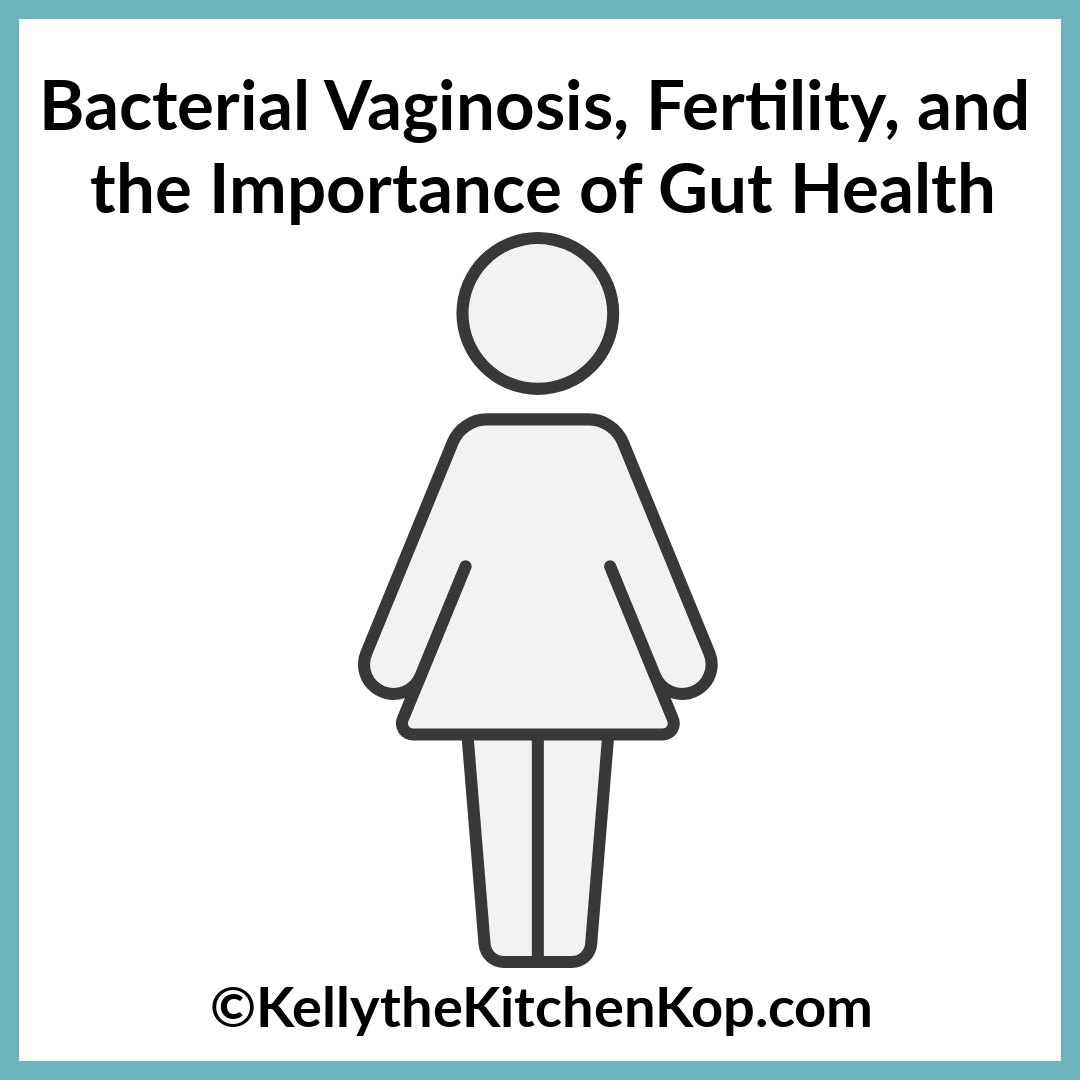 Bacterial Vaginosis and Fertility Help
Today's post is by a guest blogger.  If YOU don't need this information, surely you know someone trying to become pregnant OR someone who struggles with bacterial vaginosis and I'd be grateful if you could pass it along to them?  Thanks!  
This is Part 1 of a 3-part series on how the microbiome affects the health of women and their children.  FYI:  Microbiome = the microbial community living naturally inside our body, mostly in the intestinal tract, that directly impacts our immune system and therefore our health.
PART 1, today's post looks at how microbial dysbiosis (imbalance) in a women's gut and vagina can 1. adversely affect her ability to get pregnant, stay pregnant and/or labor and deliver effectively, 2. negatively impact the health of her own children, and 3. how to correct that dysbiosis.
***But this info is also for women with bacterial vaginosis, so read on!
PART 2, The Best Way to Protect Your Immune System – it's NOT What You Think!, examines why babies born to mothers with too many pathological strains of microbial flora (unhealthy bacteria in the GI tract, as opposed to probiotic, or health-supporting bacteria, i.e. "good bugs") – or not exposed to enough of mom's good bacteria due to technological intervention like caesarean birth or bottle feeding – risk much higher levels of infections and autoimmune problems like, asthma, allergies, ADD/ADHD, symptoms on the autism spectrum, etc.
PART 3, Fifteen Ways to Keep Your Child Healthy (Your Doctor Never Told You) will cover easy, natural solutions to correct immune dysfunction related to microbial dysbiosis for the whole family.
On to part 1…  "Can't get pregnant?"
It's true you know – moms do rule!  And not just because we have x-ray vision and supermom psychic abilities…  What all babies, even unborn ones, inherit strictly from their mother is far, far more than just genes.  Whoo hoo, we all get our mom's bacteria!  🙂
Not only that, but every baby girl who grows into a woman ready to become a mother herself, those bacteria she inherits from her mother will define virtually every aspect of her reproductive health, as well as lay down the infrastructure for the health of her own children.  And so it goes, with each new birth, down the generational line.  Yes, MOMS DO RULE!
It's fairly common knowledge that because approximately 80% of our immune tissue is embedded in the lining of our intestines, our immune system depends directly upon the microflora that naturally live there to keep it strong.
However, did you know that the health – or fragility – of the microbial community in a woman's gut is directly reflected in the bacteria found in her vagina?  In fact, the mucosal layer in the intestines is connected to all the other mucosal layers in the body.  Whatever problems we may have with our lungs, nasal passages, skin, and, yes, even our vagina (and if we can't get pregnant), can potentially all begin in the gut.
So what exactly is a "pathological" strain of bacteria?
Not as serious as it sounds.  It just means that the byproduct of this bacteria's living process in our body is not conducive to our health.  Different pathological strains produce different degrees of toxicity, ranging from only slightly irritating to absolutely deadly.  We only hear about the life-threatening strains, but the reality is that most "pathological" bacteria create inflammation to some degree, but don't kill us outright.
When the gut microbiome becomes overgrown with too many pathological strains, the corresponding microbial dysfunction in your vagina can lead to enormous consequences, however, when you begin trying to get pregnant, hold your baby in utero safely, go through an uncomplicated delivery, and give birth to a healthy child.
In other words, if you can't get pregnant and you want healthy children, it starts in your – excuse me, Oprah – vajayjay.   And for that, you need a healthy gut first!
Bacterial Vaginosis 
One startlingly common example of this reproductive microbial imbalance is Bacterial Vaginosis, an overgrowth of pathological bacteria in the vagina.  Current estimates are that up to 2 out of every 3 American women – 30 to 64% – have BV.
What happens when the vaginal microbiome gets disrupted?
Well, very similar to the gut, the tissues become chronically inflamed and sensitive.  Beyond being an inconvenience, however, this imbalance not only increases a woman's chances of picking up other vaginal conditions, like yeast infections or STD's, but also severely affects her ability to conceive and carry a child safely to full term.
Vaginosis increases the risk of contracting secondary infections, from herpes to HIV. But even on its own, the microbial shift may prompt low-grade inflammation that can derail reproduction. It can prevent fertilization in would-be mothers, prompt spontaneous abortion (miscarriage) in pregnant women, and increase the risk of preterm birth later in pregnancy.  (Source: What's In Your Vagina?)
While about half of women with BV report having irritation, discharge and itching, about 50% HAVE NO SYMPTOMS at all and yet still have an unhealthy vaginal microbiome that can be harming her reproductive attempts and the reason she can't get pregnant.
Are you planning on getting pregnant at any point in the future?
Your very first step should be to get a test for Bacterial Vaginosis from your OB-GYN.  Be sure to ask for a DNA culture of your vaginal microbiome, rather than the more common swab plating, since the DNA test is more accurate.
What else negatively affects fertility and pregnancy, and the reason why you can't get pregnant?
1. Not enough vaginal lactobacilli 
A healthy vagina contains a strong population of lactobacillus bacteria.  During pregnancy, these bacteria will migrate up into the uterus.
Turns out, a healthy placenta is entirely coated with lactobacilli.  In fact, the more these bacteria cover the placenta, the lower the risk for miscarriage or premature birth, not to mention, birth defects and developmental disorders.
2. Low estrogen production
Bacterial Vaginosis is linked directly to low estrogen production.  The lower the estrogen, the higher the numbers of vaginal pathological strains.
This becomes a challenging cycle to break because the pathological bacteria force the vaginal canal to become more alkaline.  The lactobacillus strains that are normally dominant in a healthy vagina need a slightly acidic home in order to thrive.  As the numbers of pathological strains increase due to low estrogen, the vaginal tract becomes more alkaline, encouraging the growth of even more pathological strains.
This is why a traditional remedy for vaginal discomfort and discharge is to douche with a mixture of vinegar and water.  This approach temporarily reduces the pH, hopefully killing off pathological strains and allowing the probiotic lactobacillus strains to regain dominance.
In practice, however, most women find this isn't long term solution.  Chronically low levels of estrogen or ongoing disruption in the intestinal microbiome often prevents the correct microbes from being able to permanently re-establish in the vagina.
What causes low estrogen production?   Besides hormonal changes (hello menopause), another emerging theme over the last few decades has been our increased exposure to synthetic chemicals, also known as xenoestrogrens, found in plastics, herbicides/pesticides, flame retardants, household items, personal care products, and more.
The chemicals used in these products are molecularly so similar to estrogen, they are able to bind to our estrogen receptor sites and trick the body into producing less natural estrogen.  This can be a disaster for fertility and healthy pregnancy.
3. Ladies, JUST SAY NO… to douching that is!
Another risk factor that dramatically upsets the bacterial balance in the vagina is commercial douching products.  These chemical preparations are not only loaded with xenoestrogrens, but also severely disrupt both the pH and normal microbial populations in the vagina upon application and have been directly linked to increasing the risk for Bacterial Vaginosis.
Just remember!  The more you douche, especially with the drugstore preparations, the more unhappy, unhealthy and, ironically, unclean your vagina will be!
4. Smoking, stress, diet, the number of sexual partners, obesity
All the above factors are associated with vaginal dysbiosis.
Think of your vaginal canal as home to a family who are easily upset when guests arrive, particularly the unwelcome ones.  These "unwelcome guests" frequently come in the form of chemicals, which might include synthetic ingredients in your tampax, sexual lubricant or the traces of laundry detergent on your underwear.  Other "unwelcome guests" can even be unusual bacterial hitchhikers transferred during sex.  (A note from Kelly:  Score one for monogamous relationships!  Also here's a couple posts you may want to check out later:  DIY Laundry Soap, plus Alternative Bleach, Softener & Stain Removers,  Reusable Menstrual Products: How and Why to Make the Switch, AND you may want to try my favorite personal lubricant here!)  
Any of these factors can lead to a disruption in the normal order of your vaginal home. If combined with an ongoing vulnerability due to chronic gut dysbiosis, it may be difficult for your vaginal family to prevent unwanted new arrivals from taking up residence.
Forget coughs and colds!  Boost your immune system for safe and shorter labor and delivery.
Beyond affecting her vaginal canal, mother's gut dysbiosis can also directly contribute to an ineffective, overly long labor.  During the extremely strenuous process of giving birth, mother's immune system must "kick in" to help increase contractions to ensure baby's swift and safe delivery.
But what if mom's immune system is already compromised due to having too many pathological strains of bacteria in her own gut? Insufficient, weak labor can decrease oxygen levels to baby and result in complications for both mother and child.
How to prevent or correct vaginal bacterial imbalance / bacterial vaginosis
First and foremost, start by addressing any imbalance in your intestinal microbiome.
The fastest and easiest way to improve our gut microbiome?  Personally, I regularly supplement with these spore-based probiotics.  Humans are designed by mother nature to consume these bacillus daily, mostly through what we eat.  But because our modern food and agricultural systems are so sterilized, our exposure to these critical bacteria has been dramatically reduced.
Why "spore-based" probiotics though?  Only the spore form of bacteria has been shown in testing to not only 100% survive stomach and bile acids, but also to then remain in the gut to repopulate and actually change the microbiome profile for the better by increasing the probiotic strains.
(***Another note from Kelly:  Here are the spore-based probiotics and the only probiotic I take now.  Read more posts about it here:  Is My Probiotic Really Helping or am I Wasting Money? 5 Ways to Know For Sure and This Mom Will Make You Cry: How One Small Change Brought Help and Hope for Her Autistic Son.)
Here's

 HOPE:  Improvements in the gut are reflected FAST in the vaginal tract!
And more good clinical news:  Scientists have measured changes in the female urogenital tracts immune system WITHIN 2 HOURS of orally taking a spore-based probiotic.  That's how quick these spore bacteria can work to correct an imbalance in the vaginal microbiome.
***Can this kind of spore probiotic also be inserted directly into my vagina to help re-establish a healthy microbiome there?    Yes.  The cap can be opened and the powder easily mixed into a homemade suppository (I like to use ghee).
What else can enhance a woman's microbiome health, both gut and vaginal?
Avoid antibiotics in any form (unless absolutely necessary of course): watch for them in your food, in medicine of course, glyphosate herbicide (Roundup), etc.  Even a SINGLE COURSE OF ANTIBIOTICS can negatively impact the gut microbiome for UP TO TWO YEARS, opening the door to an invasion of pathological microflora.
Do not apply antimicrobials to your skin, including all commercial personal care items (lotions, creams, sprays, etc.) — here are safer makeup and skincare options.  And, similarly, use only safe, green cleaning products in your laundry, home and car.  (See Kelly's DIY section here, you'll save money too!)
Low or no alcohol consumption.
Take DIM supplements.  DIM stands for diindolylmethane from the plant chemical I3C, short for indole-3-carbinol, which is found in crucifers like broccoli, cauliflower, kale and rutabaga. DIM aids in the breakdown and elimination of estrogen (as in xenoestrogen).
Here are more Resources from Kelly on Healthy Pregnancy – Babies – Infertility – Sterilization or read her own infertility story here.
What about you?  Have you ever experienced reproductive problems that cleared up when you addressed your vaginal microbiome health?  Or do you know anyone who was able to successfully conceive after addressing Leaky Gut problems?  Tell us about your successes!
Most of the information in this article was gleaned from a podcast interview with microbiologist, Kiran Krishnan, by Michael Rosselin and Joe Rignola, called Microbiome – Babies.
More you might like: