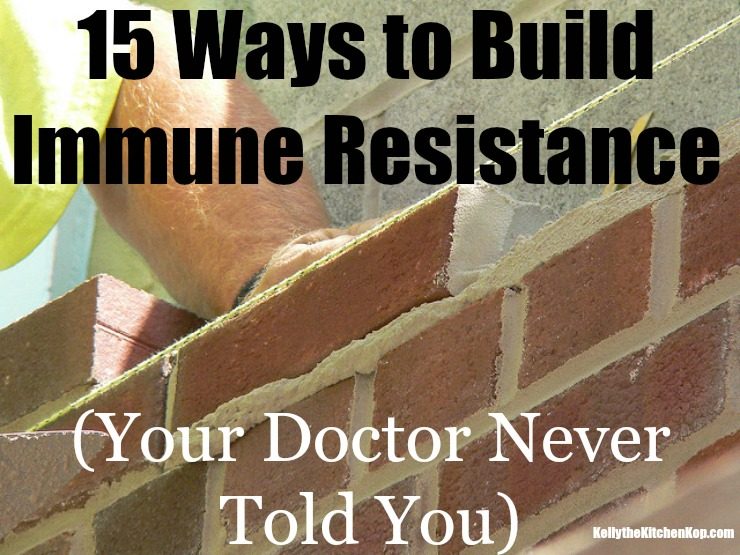 By a guest author
To truly help our families build lifelong immune resistance, I'll share the 15 ways to keep your child healthy below.  Keep in mind that we need to approach children's lives in two phases – baby/toddlerhood versus any time after – because it is only during the first two and half years of a child's life (approximately) that we parents have our best shot at giving them the strongest possible foundation for their immune system.  This is the critical period when beneficial bacteria tutor and program our child's immune system on how to respond appropriately to outside invaders.  Don't worry if you didn't know this in time!  Below I'll also cover the ways we can help to re-program our kids' immune systems later.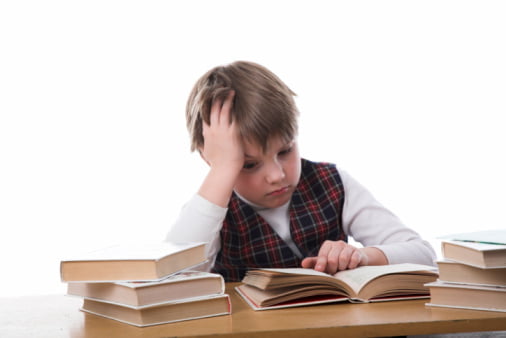 Kids need to acquire the right bacteria at the right time, including pregnancy. For more information on how to make sure this happens correctly, see Could It Be This Simple? and The BEST Way to Protect Your Immune System.
15 Ways to Keep Your Child Healthy
5 ways to protect your child during the critical two and a half years after birth:
Natural childbirth followed by breastfeeding for at least three years to maximize baby's exposure to nutrients and anaerobic beneficial bacteria found uniquely in the vaginal canal and breast milk. If an infant has colic, address the mother's own gut microbiome imbalance. Recently a woman whose 8-month-old was regularly projectile vomiting opted to take a spore probiotic herself, one cap a day, hoping her own increase in beneficial gut bacteria would transfer to her baby through nursing.  After only two weeks, she told me "the probiotics are working really well," her baby's vomiting had "decreased significantly, almost to nothing!" and that she, herself, was "way more regular."
Make sure your baby's earliest foods are meat, saturated fat, and raw egg yolks (NOT cereals), followed by complex carbohydrate vegetables and fruit, especially lacto-fermented. For more information on this topic, go to  The BEST Way to Protect Your Immune System.
A dirty baby is a healthy (and happy) baby, don't freak out every time they put things in their mouths! Babies are universally wired to do this because it's nature's way of inoculating them to a diversity of much needed bacteria.
Let the cuddling begin! Intimate exposure to loving, healthy caregivers will continue baby's inoculation process. Same goes for pets and farm animals.  Kids who grow up in rural areas and on farms have more diverse microbiomes and lower rates of immune dysfunctions like allergies, asthma, etc.
Try to avoid antibiotics, even for earaches (most are virally caused anyway).  All antibiotics, including natural ones like oregano oil, grapefruit seed extract, colloidal silver, etc. (garlic is ok), provoke an unwanted invasion post-antibiotics, as pathological microflora take advantage of the destruction of the beneficial ones that have previously kept them in check.
10 ways to protect your whole family, no matter their age:
Eat home-cooked meals of 100% grass-fed and organic foods as much as possible, to eliminate consuming pesticides, hormones and antibiotics, all of which negatively impact your microbiome. Purchase from a variety of sustainable farmers (different soil = different spore bacillus).  Start gardening and get the kids involved! Get your hands in clean, fertile soil often.  Don't wash your organic produce!
Enjoy a healthy lifestyle in a natural environment with plenty of outdoor exposure.  Breathe deep while taking walks in the woods or canyons!
Explore ethnic grocery stores for complex carbohydrate produce you've never tried before. Think jicama, jerusalem artichoke, plantain, etc.  Different strains of bacteria love to eat different forms of fiber, so give them a variety.  Widen your family's palate to increase their microbial diversity!
 Avoid fast food like the plague!  Industrially produced vegetable oils (corn, soy, sunflower, etc.), especially when reheated multiple times to fry foods, kill gut bacteria and cause intestinal inflammation which, according to microbiologist Kiran Krishnan, can linger for up to 15 days.
In your home, ban antimicrobials like chlorine bleach, insecticides, industrial cleaning products, hand-sanitizers, etc. – particularly for anything that touches the skin.  Think: cloth diapers, clothes, mattress.  (Again, find inexpensive DIY options here.)  Chlorine in tap water can kill bacteria in your gut, so consider getting a good filter for both your drinking and bathing/showering water.   (Read Kelly's post about her favorite water filter here:  Why we ditched reverse osmosis drinking water and what we got instead.)
Avoid commercial skin and personal care products, including tampons.  All are made with antimicrobial chemicals which soak through the skin to be carried to the gut.  If you wouldn't eat it, don't put it on your skin!   (Find inexpensive DIY options here.)
Outside your home, avoid insecticides/herbicides, etc.  Be aware of where your children play.  Many public spaces, including schools, are routinely applied with gut microbe-killing chemicals like the antibiotic glyphosate (Roundup).
Keep in mind that most medications and/or hormones harm gut microbes, including The Pill. Dr. Natasha Campbell-McBride, neurologist and microbiome expert, says "oral contraceptives devastate beneficial bacterial flora".
Drinking alcohol recreationally also impairs the microbiome.
As a safeguard, give a 100% gut commensal spore probiotic to everyone in your family.  

Don't know if your probiotic supplement is spore-based or not?

  Look on the ingredient label.  If the first word is "Bacillus" followed by the latin name of the strain, it is a probiotic spore bacteria.  Anything else (like Lacto, Bifido, etc.) is the more fragile, "chemical messenger" strain that does not survive in the gut.  Eating organic food grown in clean soil will provide this important beneficial spore bacteria, and taking this probiotic is a great safeguard.
A few more interesting facts about spore bacillus in our environment…
Keep in mind that spore bacillus are NOT the result of food fermentation, but instead, exist in their dormant form in our environment, waiting to be consumed, so they can become active in our intestines, correct microbial imbalances and, if necessary, re-educate our immune system.  Well-defended by their shell, these spore bacillus can even survive cooking – researchers have found probiotic spore bacillus heated to 455 degrees still viable!  Any guess as to what CAN kill these unbelievably hardy probiotic spore bacteria?
Exposure to chemicals when they are busy performing their gut-healing work in their vulnerable, non-spore state.
Unfortunately, modern humans face microbiological challenges our ancestors never experienced:
We are constantly exposed to invisible, gut-disrupting chemicals.
Our food, agricultural systems, and soil are now extremely sterilized.
The modern day microbiome is much less diverse and, unfortunately, "loss of diversity correlates with the emergence of illness" (source). This is because different foods attract and support different strains of gut bacteria.  Our hunter-gatherer ancestors ate about 600 varieties of foods while the average American now eats only 6-12.
Have you ever taken a spore-based probiotic?
They've actually been prescribed by medical doctors and veterinarians alike for decades, although largely in Europe and Asia. Why did you take them?  Did they make a difference for you, and if so, how?
Related posts and resources:
Photo credits: featured pic, child studying, welcome, baby