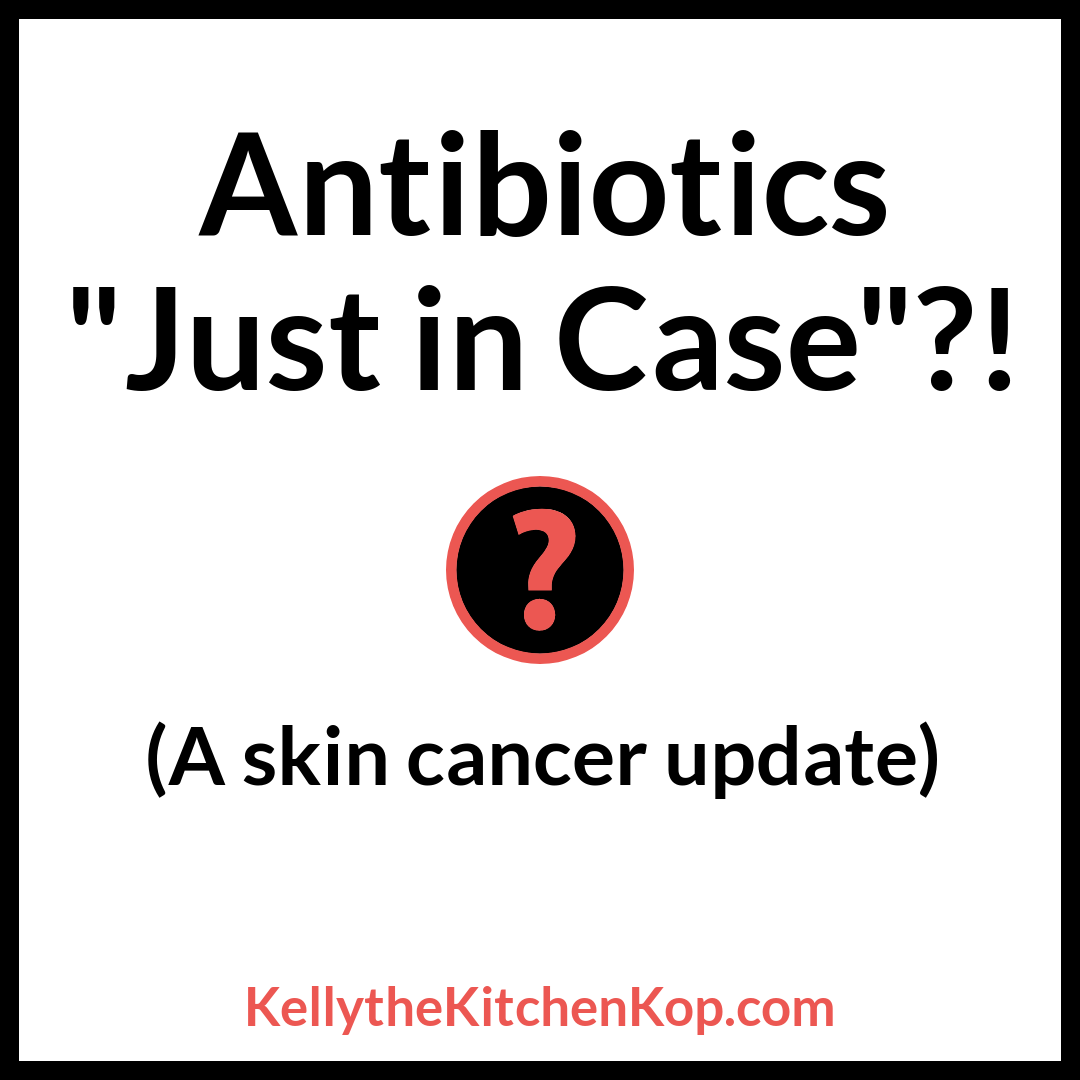 Antibiotics after Mohs Surgery?  A skin cancer update…
Some of my longtime readers will remember that I used a natural remedy to get rid of my skin cancer a few years ago (and I also wrote about it in the Weston A. Price Foundation's Wise Traditions journal), but there's more to the story now.  Here's an update on why I ended up getting the Mohs surgery, and I'll tell you about the pressure the surgeon put on afterward AS he was stitching me up…
First an important note/disclaimer:  "The information found here has not been approved by the FDA and is not intended to diagnose, treat, cure, or prevent any disease."  I'm only sharing my own story, your situation may be VERY different, and I'm not a medical professional or anywhere close.  Use this information only to do more research on your own!
So it was waaaaay back in 2013 when my skin cancer saga began.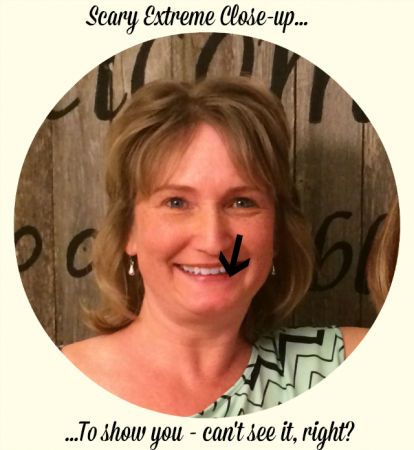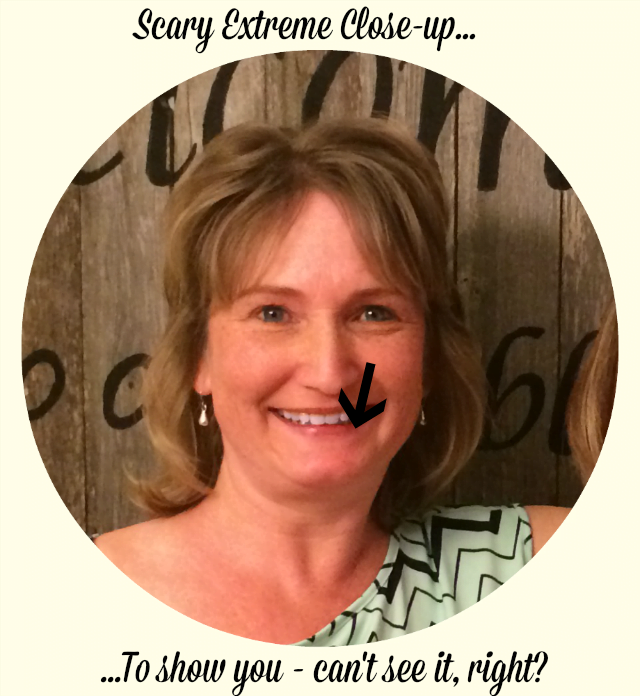 Go here to read the whole story if you'd like (with links to earlier posts explaining how the story evolved), but I sum it up here in this short video with how I finally got rid of the basal cell carcinoma skin cancer for good.  Also hear about my surgeon and how he really irritated me…
Watch it here (see note below about how I misspoke when I said which remedies I took):
So obviously, some can use the Black Salve and get rid of their spot for good like Sandy explained in the video.  Mine must've still had some cells that were getting left behind and I was sick of messing with it, so I finally decided to just have it removed surgically.
Would you have taken the antibiotic "just in case" as the surgeon recommended?
I've known for years how antibiotics not only take care of any "bad" bugs that may be in our bodies, but they also wipe out all the healthy bacteria that we need in our gut for a strong and resilient immune system!!!  How many of those who suffer with debilitiating chronic health issues developed those because of an onslaught of attacks on their gut health?
Not just antibiotics of course, there are also other causes of poor gut health and low-functioning immune systems–here are some of the ways that we're attacked:
We all probably know several friends and family who suffer from autoimmune diseases, anxiety and depression, digestive issues, and so many more life altering illnesses that are directly related to poor gut/immune system health.
So knowing all of that, I just didn't want to go there unless I had to.
If I actually had an infection and antibiotics were truly needed, then okay–there are times to be thankful for them.  They're not always needed though, read more about homeopathy here and how it can help you avoid all sorts of scary meds or treatments.
When I was pressured into taking them "just in case", instead I reached out to my friend Sheena, who suggested the homeopathic post-surgery protocol.  I mispoke in the video when I mentioned which homeopathic remedies I took afterward–all of this happened a while back and I'm just now getting around to telling you about it!  So below I'll share what remedies I actually took…
The following would be good after any dental surgery or mouth procedure:
I like to come at things from all sides, so I also did these:
Remedy note:
You may want to get one of these homeopathic remedy kits which are finally back in stock at the moment, so you'll have all different remedies on-hand that you may need.  This is nice to grab and take with you on-the-go.
Swelling on day 3 was much better but still pretty puffy inside and outside, so here's what I did for that:
Iced it the first 1-2 days as directed.
Once the wound was closed inside, I did salt water rinses to prevent infection: 1 tsp in a glass of warm water.
Moist heat off and on to stimulate blood flow.
They said to keep my head elevated for a week to reduce swelling (slept propped up on pillows).
An important reminder:
In case you didn't read my older posts, I need to make something clear:  The first time I had this spot on my chin checked out by a doctor, it was biopsied and they said it was a basil cell carcinoma, so they were SURE.  I was told this was slow-growing, and "the most benign type of malignant cancer that you could have", and it could be left alone for years without any problems.  If you have any suspicious spots, don't mess around with it until you see a doctor and are sure it's just as non-threatening as mine was.  Even if you DO find out for sure, still consult with your doctor or natural-minded practitioner about treatment options and do your research first.  I am not a doctor, I am NO where close.  I'm only explaining my own situation hoping it might help someone else.
Thankfully it's all good now.
I'm still irritated that the doc had to take SO much skin instead of starting out with a small area, which I thought was the whole point of the Mohs surgery. It took a while for my smile to look right again (to not look all crooked), but besides some lingering numbness in my lip, everything is back to normal and I was able to successfully avoid the antibiotics!
More you might like