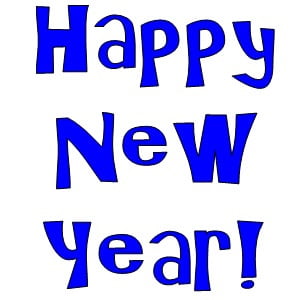 I'm aware that for many of you, my faithful readers, the tips below are old hat. (In theory anyway, but if you're like me, you're still fairly imperfect at living all of them out.)  But I have new readers here all of the time, so I was hoping you could add your own quick and easy tips in the comments.
So tell us, in the beginning, what was the one thing YOU did that wasn't huge, but made a big difference in your overall health? 
I think that those types of tips can help people who are feeling overwhelmed.  Here are a few to get things started…
Strive to eat less processed foods that come in boxes or bags. Some say it like this, "eat foods without a barcode." In the meantime, become a label reader!  Find short labels with words you can pronounce.
Eat local, seasonal, sustainable and organic foods whenever you can, since these have many more nutrients and are safer to eat than what you find at the store. Grow your own food, or know the person who does.
Question everything you've always believed about health and nutrition.  Search out the truth and what makes sense, not just what "they" say is right. Then share what you've found with others.
Eat out rarely. Make time for preparing food at home, and remember you can always make meals ahead on the weekends or make quick meals that are still nutritious. Eat as a family around the table as often as possible and share the good and bad about your day with each other. (We call it, "high point, low point".) Try new recipes and see how you can make them healthier by cutting the sugar a little, eliminating the vegetable oils, etc.  (Do you still have corn, canola or soybean oil in your cupboard? Please throw it out and melt some real butter instead!)
Learn about the teachings of Weston A. Price and attend your local Weston A. Price chapter meetings (NourishingWays.org for my local readers) so you can hang out with others who want to learn more about good health and Real Food.  🙂
Your turn!  Share your tips for those who aren't sure where to start as they strive to become healthier in 2012, and thank you!
Anyone getting back to exercise in 2012?  Nothing like new beginnings, huh?
Or are you working on decreasing the stress in your life this year?  Did you know that cod liver oil helps even out your emotions and lower stress?
Photo