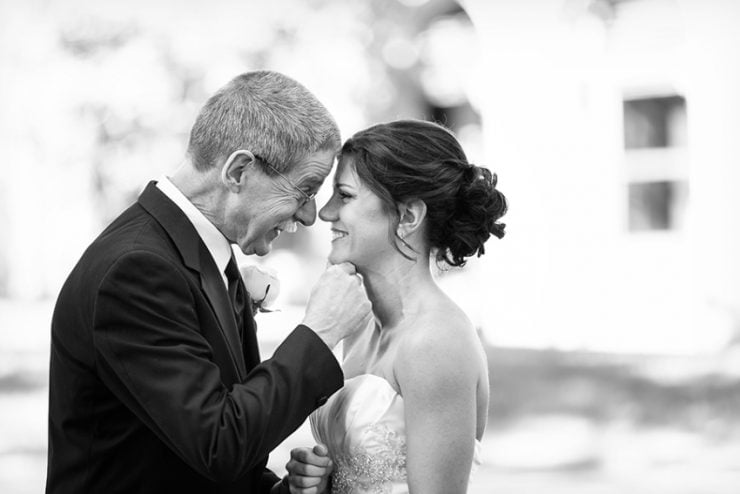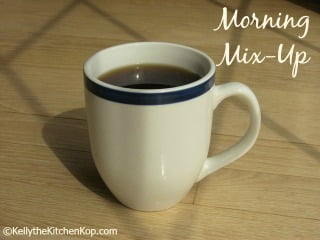 Good morning!
Isn't that picture sweet?  It's my personal favorite of these 24 pictures of emotional dads at their daughters' weddings.  Which do you like best?
Some of you have asked where the "Monday Morning Mix-up" post went this week…
Here's the deal…  It was taking up too much time on my weekends because I just never could get it done ahead of time!  These posts are fun to pull together because there's always so much that I don't want you to miss from around the web, on my Kelly the Kitchen Kop Facebook page, and here around the Kitchen Kop blog, but it can be time consuming and I really want to be better about taking Sundays OFF.  One of the benefits of running my own blog business is that I can change things up if something isn't working, SO from now on I might still get the "Morning Mix-up" posted on Monday mornings, but more likely it'll be another morning that week.  My friend, Joanie, however, who writes a weekly post here now, always is done ahead of time, so you'll probably see more of her great stuff on Mondays.  🙂
Well, I'm just finishing this post now after 1:00 pm, I didn't even make it in the morning for this one!  I had to stop to do an errand and ran into my good neighbor friends who are moving soon, and found out they're leaving for CO next week.  I just don't do well with change I guess, because I started bawling right there at the post office…
Here's what I've found for you this week…
Does anyone have a favorite summer salad right now?  Mine is currently this one, I can't get enough:  Grilled Corn Fresh Summer Salad.  This week we had it with feta cheese on top and I had to make some two days in a row because it went so fast the first time.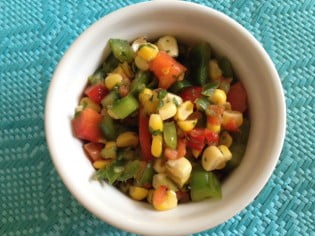 The depression sessions are still going until June 27th!!!  If you don't struggle with anxiety or depression, surely you know someone who does, please send them this info (or send them to my blog, it's there in the sidebar):  Click here to watch and sign up for new sessions as they become available.  Or click here if you don't want to wait, and you just want to order ALL the information to have on-hand. Plus you don't just get the video lessons, you also get transcripts, audio sessions, and a ton of bonus e-books.
Is anyone doing the "10,000-steps-a-day" thing with me that I told you about a few weeks ago?  I'm still sticking with it, it's been over a month now, but some days it's SO hard to fit in with everything else.  Some days I might only do 6-7000 steps, but other days I'll do 13,000.  I've been making it happen 5-6 out of 7 days, though, and it helps that I can multi-task.  If I'm not walking with a friend, then I call friends to catch up on the phone, I'll listen to podcasts, I'll check email (yep, I can walk at the same time!), OR the other day I was out of time and needed to read our chapter for bible study, so I even did that while I was walking.  Yes, I looked like a nerd walking and reading and wearing my cheater glasses, but it was too nice out to walk inside on the treadmill, so whatever!  (I use the heart app on my iPhone, but you could also use your Fitbit for this.)
My friends Antony & Emily developed these interactive, affordable, FUN, easy-to-implement meal plans and Antony was telling me something the other day that I thought you'd like…  "Helping people who are struggling, and showing them how they can still eat nutritious food is so important and rewarding. Check out the response from this lady after helping her out…
I had the BEST customer service experience just now with Real Plans! Their dedication to make their services affordable and enjoyable is incredible. As many of you know on this journey to being debt free, we're penny pinching… hard – those pennies are squealing. Tomorrow I'll be having a phone conversation with Antony from Real Plans to discuss how to utilize their service AND stay in my budget.  They don't have to do that.  No company does…that's MY problem. This company rocks and I can't imagine doing business with any other company at this point for this service. Diverse, nutritious and AFFORDABLE. Their company was telling me about new features they're enacting in order to help more people stay on budget. Apparently, I can have it all.  I'm so thankful for the good people of the world today."             Isn't that cool?!!!  Learn more here – or see my review here.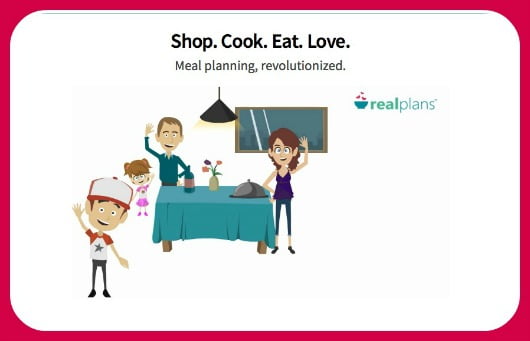 Any photographers or aspiring photographers out there?  Here are a couple of freebies you might like:  One for beginners who mostly take family shots, and usually with your iPhone, and need a few helpful tips OR another one for intermediate/pro photographers who use their pictures in their business and want to get to the next level.
I love sharing heartwarming videos, and here's one from not too far from us, in Lansing, Michigan:
Here's what was popular on Facebook this week:
Did you catch all of these recent posts? Here they are in case you missed them:
Have a good rest of your week everyone!
(Affiliate links are often included in Morning Mix-up posts.  Check out my affiliate disclaimer here.)