by Joanie Blaxter, founder of Follow Your Gut
How to Recognize a Troll Online
A few weeks ago Kelly published an article I wrote that grew out of observing a friend of mine struggle to stop drinking diet soda called, Hope for Your Diet Soda Addiction: How to Detox from Aspartame.  About a week after publication, a comment appeared at the bottom, very different in tone and wording than most of Kelly's down home, thoughtful, real people replies to what she publishes.  (Notice Kelly edited the comment to give him a new name.)
The commenter, who gave no photo, no name and no email address simply said, "Most important line in this whole blog that is loaded with affiliate links is 'neither Joanie nor I are health professionals.'"
I WAS THRILLED!!!!  
Why?  That anonymous comment meant that, as a published writer, I had just graduated!  From what, you ask?  From writer to "influencer!"
You see, my first thought was that the sentence was posted by a paid corporate media specialist.  You know, a "troll." An "astroturfer."  Not a real person.  Someone who's paid to represent special interests, not those of the public. In this case, I was sure it most likely came from someone representing the diet soda industry.
Whhhhhoooooo hooooooooo!  It feels good to be effective enough to be noticed!  
What is a "troll" or "astroturfer?"
Astroturf" is the effort on the part of special interests, whether corporate or political, to surreptitiously sway public opinion and make it appear as though it's a grassroots effort for or against a particular agenda, when in reality such a groundswell of public opinion might not exist…  

Hallmark signs of astroturfing include using key language—words such as crank, crack, nutty, pseudo, conspiracy, and other language that's effective with the public to try to make you dismiss an argument they don't like. Another hallmark of an Astroturf campaign is attacking those who are questioning authority…

(source: Seasoned Investigative Journalist Exposes Inside Strategies to Censor News)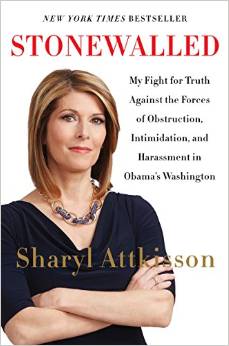 Sharyl Attkisson, a five-time Emmy Award winning investigative journalist and author of the book,  Stonewalled: My Fight for Truth Against the Forces of Obstruction, Intimidation, and Harassment in Obama's Washington, clarifies what paid trolls do:
They turn to things like social media – Facebook and Twitter – using pseudonyms and multiple accounts to spread things around. They use their partners who blog for them, write things, and pick up on one another's work until sometimes it's been picked up in the mainstream media as if it's a fact.

It's all intended to make you feel as though if you hold a certain opinion that they don't want you to have, you're the outlier. Everybody else agrees with 'X' except you, and that may not be the truth. This is a huge business… There are actually PR firms that specialize in these sorts of tactics. (my emphasis)

(source: Seasoned Investigative Journalist Exposes Inside Strategies to Censor News)
Whoa!  "They use their partners…"  In other words, these paid Public Relations internet trolls know each and work together in a co-ordinated way to dupe the public.
And what are they working together to make us believe?
Whatever their client pays them to make us believe.
In the large firms that tend to represent corporate, political, or celebrity interests, there are entire divisions of hundreds of interns dedicated to… leaving comments on blogs and news sites to harassing users on Twitter, from leaving a string of hostile anonymous asks on Tumblr blogs to charging headlong into Facebook discussions.

Hundreds. In each PR firm.

(source: Vaccines, PR and the News Cycle)
How did I come to the conclusion that the comment on my article came from a PR employee paid to discredit my article because of the content?
Once you know what to look for, it's not that hard to recognize which responses are likely astroturf…
…as opposed to legitimate questions or concerns from real people who genuinely want to understand an issue.
First of all, it's critically important to understand that Public Relations firms will say virtually anything to impact public opinion in their clients' interests. And who are their clients? For the most part, monied corporations protecting their bottom line, not people like you and me.
The second thing to realize is how employees of Public Relations firms are EVERYWHERE online; cruising facebook, twitter, and blog postings.  I mean, this is what they are paid to do, all day, every day, 8 hours a day, 5 days a week: surf around, leaving targeted, nasty, disruptive statements.
Health activists who challenge corporate interests receive a high percentage of this kind of online attention.
The more time we, just plain ordinary folk, spend online, the more important it becomes to be an educated, discriminating consumer of information.
How can I tell if a commenter is a real person?
In addition to what Dr. Mercola describes above as the typical language used by professional trolls, keep in mind that trolls are paid to distract readers from the actual message of a posting.  Look for that tactic when reading online comments.
Here are other questions to ask yourself every time you see a online comment in response to an article:
Is the comment anonymous?  Is there a picture, name or email address attached?  If not, it's likely to be a paid "troll" who just stopped by briefly to sow doubt and move on.
Does the commenter use inflammatory language that seems dropped in out of nowhere without any real application to the actual content of the article?  Does it add to the dialog?  Or derail it?
Does the commenter complain about affiliate links?  Paid social media astroturfers love to distract readers from hard-hitting information by drawing attention to the presence of affiliate links… as though it's a crime that bloggers need to make a living.
Is the tone bullying and discourages a real dialogue?
Bingo on all four counts above for that response to my aspartame article!  And all done in one single sentence to boot! Wow, just goes to show how much practice these paid social media astroturfers get day in and day out doing the same thing over and over.  Brilliant!
This is why the owners of blogs, twitter, facebook accounts, etc. reserve the right to block and/or alter comments.  Many comments are wildly off topic and designed to simply disrupt legitimate dialog about the subject matter.
What do you think?  As a reader seeking information, what do you want to be able to both read and say?  Where should bloggers draw the line in terms of the kinds of comments people can leave on their sites?
Please share your thoughts below and if you could share this post on social media, it helps a lot!
More Information
Joanie has been the Ventura County, California chapter leader of the Weston A. Price Foundation since 2010, and you can contact Joanie here for health consultations. Also, find all her past posts here.
Disclaimer: neither Joanie nor I are health professionals!  Use what you read here as part of your own research and then consult with a natural-minded doctor or health professional you trust to find what is best and right for YOU.  Read my entire disclaimer here, and also note that there may be affiliate links in this post.