Do You Have These Aspartame Withdrawal Symptoms?
By Joanie Blaxter, founder of Follow Your Gut
Diet soda is evil.  We all know that by now, right?  I mean, after all the FDA has over "10,000 complaints that link aspartame to more than 92 side effects," so it's not like Coca Cola and Pepsi don't know that.
(By the way, this is a post by Joanie Blaxter, founder of Follow Your Gut, but first a disclaimer: neither Joanie nor I are health professionals, use what you read here as part of your own research and then consult with a natural doc or health professional you trust to find what is best and right for YOU.  Read my entire disclaimer here, and also note that there may be affiliate links in this post.)
The list of serious problems and disease conditions associated with this artificial sugar is staggering:
Birth Defects
Brain Lesions
Cancer
Epilepsy
Diabetes
Emotional Disorders
(Source:  Aspartame's Hidden Dangers.)
Bizarrely enough, recent research shows that, in fact, diet soda does the exact opposite of why most people start drinking it in the first place.
Diet soda makes us gain, not lose, weight and you're actually better off replacing it with the incredibly toxic glyphosate-and-fructose-laden sugar soda for weight loss. Hard to believe, but statistically true.
Will your diet soda drinker give it up once she hears that?  Aahhhh… maybe! But don't count on it.
These folks are hard-core.  Let me tell you a story about a much beloved friend who came over to my house for dinner. As soon as she finished her traditional foods meal of fish baked in coconut milk, I was shocked to see her immediately reach into her purse and pull out a diet soda. In fact, I believe she drank two.
It was painful – like watching an alcoholic sneak out to the trunk of her car for "just a nip."
I had seen her regularly drinking aspartame-laden Diet Coke on her 'down' time in the afternoon at work, but slipping cans into her purse so she'll have some no matter where she goes??  Based on what I've seen, I'm guessing she drinks 6-8 cans per day.
Since she had mentioned to me that her goal for the year was to get healthier, she agreed to take a look at some links about the dangers of aspartame.  Nevertheless, she quickly responded after the first email that she didn't want any more information because "I already know all this!"
At the end of last year Coca Cola introduced Coke Life (an interesting choice of name from my perspective as a health coach), a new diet soda that replaces aspartame with stevia and sugar.
And yet, despite wanting to improve her health, my friend has not yet gone to the aspartame-free version.  And, you know, I don't think my friend is alone.  I think a lot of diet soda drinkers want to give up aspartame, but don't… or can't.
What it is about aspartame that makes it so hard to give up?
According to the American Psychiatric Association, a key sign of substance dependence is when a person continues to use a substance even when he or she knows it's causing physical or mental health problems.  And after doing some research on the topic I think I get it now.  What my friend needs is NOT more information about how dangerous aspartame is.
What my friend needs is help with HOW to deal with her aspartame withdrawal symptoms.
Not surprisingly, you won't find anything in the "scientific" literature to address this issue.  That's because you won't find anything supporting the idea that aspartame creates a physiological dependency to begin with.  (I know, I was shocked to realize that most of the studies on the effects of artificial sugar on the body and brain are funded by the manufacturers themselves… NOT!)
So, naturally, there's very little describing the addictive nature of this poison and how to effectively detox from it.  Consequently, pretty much what you'll find on this topic will be "only" anecdotal.  Nevertheless, I believe…
Aspartame can be HIGHLY addictive!  
Just read the shocking 7-DAY DETOX ASPARTAME WITHDRAWAL SYMPTOMS of a 42-year-old addict with a 5-8 can per day habit for 25 years (not unusual by the way, many diet soda drinkers start as teenagers). Reading these symptoms, do you agree with her doctor that she is perfectly healthy and her symptoms have nothing to do with withdrawing from aspartame?
The first day was a string of severe headaches.

The second and third days were made up of flu like symptoms, a never-ending-headache and extreme fatigue.

The third day brought a slight headache, runny nose and fatigue I cannot begin to describe. I also began to swell in my arms and legs.  Little pains and tingles in my left arm and chest began to worry me. My kidneys hurt.

Fourth day, I was through with my headache… But I could not get out of bed! I felt as though I was weighted down or tied down. My kidneys hurt. My eyes, cheeks and lips were swollen. I didn't recognize myself. My legs and arms were swollen tight. I couldn't bend my fingers – and bonus!- I had an interesting new rash all over my body…

The next day the rash has overtaken my body and face, but my anxiety was waning. My nose stopped running. I wasn't as swollen. But, my temper was short. Everything was emotionally heightened and I cried for two days (not typical for me).

The seventh day was so much better. I still have a little raging temper and a swollen joints, but the anxiety has almost gone. I'm thinking more clearly and can communicate my thoughts clearly and concisely again. I think I'm on the road to recovery.

(Source:  Aspartame Poisoning.)
Is it any reason most people don't have the ability to muscle their way through such physically and psychologically debilitating symptoms?  It would also seem, from this addict's description, that weaning is not a doable plan.  Sort of like the alcoholic who can't have "just one drink."  It's all or nothing.
And the FDA is perfectly ok with anyone, including children and teens, buying diet soda!  In fact, many diet soda drinkers report starting their addiction as teenagers, especially girls wanting to lose weight.
Why does aspartame have such a strong effect?  
Brain chemistry is complicated, so there are multiple answers to that question.  However, I believe that the fundamentally addictive aspect of aspartame is that it is a brain excitotoxin that affects the production of dopamine.
Dopamine, ahhhh… what is dopamine?
It's everything, baby.  Increasing dopamine is what can give us a rush, a sense of satisfaction, pleasure, etc.
Know what other substances people ingest to induce dopamine increases?  Alcohol, heroin, cocaine, you get the idea…
Clinical studies now indicate that artificial sweeteners like Aspartame kill brain cells and, while you won't find anything published on the topic, I personally believe that the way, especially teens, get hooked is that first sip stimulates a clinically addictive high.
Aspartame, and, interestingly, MSG, are both classified as brain cell excitotoxins.  As one 2-liter per day diet soda addict said "I crave it, need it. My food tastes better with it."
Does that sound like a pothead/coke addict, or what? No wonder my friend snuck her cans over to dinner at my house.  She probably couldn't taste her delicious food without her aspartame 'hit!'  MSG, by the way, is commonly added to food to make it "taste better."
Catharina Hedberg, the owner of the Ashram, a wellness retreat nestled in California's Santa Monica Mountains, has seen what she believes is aspartame withdrawal firsthand. She claims that as many as 20 percent of the people who visit the Ashram are "totally addicted" to aspartame, mainly from diet drinks. "Withdrawals are horrendous," Hedberg says, even among those who drink caffeine-free diet soda.

Before guests arrive at the retreat, Hedberg sends them a packet of literature that, among other things, encourages them to stop consuming diet soda and other products that contain aspartame. Although her observations are admittedly unscientific, Hedberg says that people who drink a lot of diet soda tend to experience nausea (and sometimes even vomiting) one to two days after arriving at the retreat, whereas coffee drinkers typically just get headaches. (Emphasis mine.)

(Source:  Diet Soda Addiction: How to Get Off the Can.)
As I said, it's basically impossible to find any kind of published clinical studies on this topic.  Nevertheless, chronic diet soda drinkers commonly report similar symptoms when they try to give up their habit.
Common Aspartame withdrawal symptoms include:
Fatigue, foggy thinking, a general sense of being 'let down' or depressed, headache, nausea, vomiting, sometime flu-like symptoms, and food doesn't taste as good.
How to kick the can?
No matter how much of a hassle it is to go through withdrawal, it will be worth it!  Aspartame is not benign; a proven neurotoxin, every sip kills brain cells.
Repair your gut! Artificial sugar, including aspartame, kills beneficial bacteria in our gut. This causes an overgrowth of the harmful strains. The toxic byproduct of harmful strains living in our gut is like a river of poisons constantly being dumped into the body. This wreaks havoc with the immune system embedded in our intestines (80% is located there) and our liver and kidneys which become extremely stressed trying to filer all these toxins out of the blood stream. My favorite probiotic is the only one that has been shown in clinical studies to actually reduce the number of pathological strains.
Prepare your body with extra good nutrition to make the detox easier by starting a high fat, moderate protein Traditional Foods diet. Healthy animal fats are very stabilizing to the brain and nervous system.  Read more about healthy fats here.  Or read Sarah's book, Get Your Fats Straight.
Most diet soda addicts have underlying low energy, usually with depressive overtones. Get checked for adrenal and/or thyroid compromisation by consulting a good naturopathic physician.  To find a naturopathic doctor in your area go here.  Read this post for more on healing from depression and anxiety naturally.
Amino acid supplementation can be extremely helpful. Amino acids are neurotransmitters that help balance out a nervous system overstimulated by exocitotoxins. Once again, consult a good naturopathic physician for more direction on this topic.
Nearly all psychological imbalances like depression are related to some degree to poor microbiome health. Educate yourself about the Gut and Psychology Syndrome diet.
Acupuncture treatments have been clinically shown to reduce the symptoms associated with drug withdrawal.
Be sure to: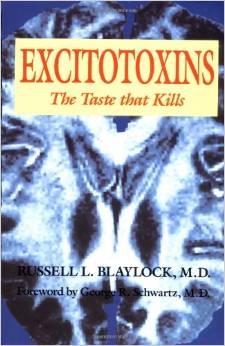 Share in the comments YOUR experience of trying to get off Aspartame?!
Read the book, The Taste That Kills by neurologist, Dr. Russell Blaylock, or
Watch his entire (1 hr 6 min, start about 10min) video by the same name, The Taste That Kills:

This w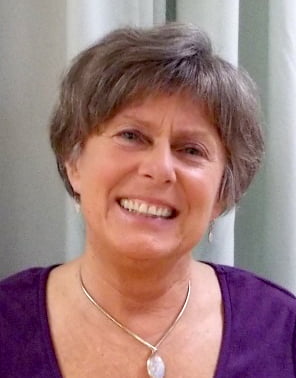 as a post by my sweet friend, Joanie Blaxter, who is now a regular writer around here!  She's been the Ventura County, California chapter leader of the Weston A. Price Foundation since 2010, and you can contact Joanie here for health consultations. Also, find all her posts here.