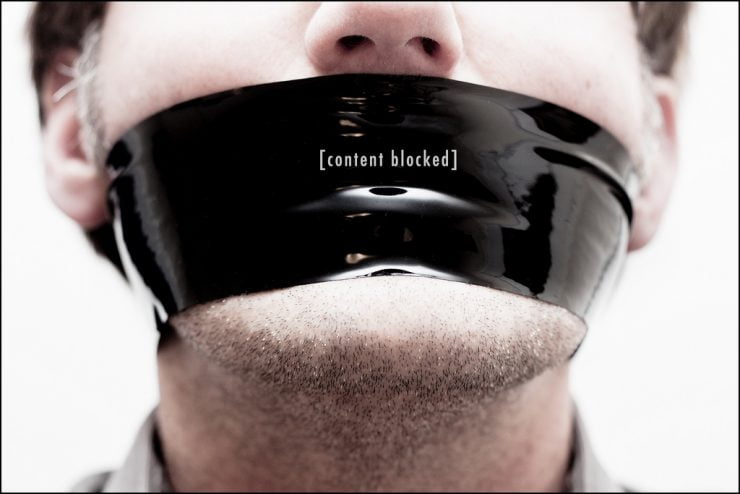 Google Facts and "Truth" Now Up for Grabs?
Well guys, something really has me in a tizzy now.  Quite possibly my worst tizzy ever.  It's bad enough that Facebook is deciding which posts you'll see in your feed, even if you've already "liked" the page, but now Google could be going bad, too.  If you value your right to decide about your own health care, about your own parenting options, or really anything else, and if you want the internet to remain a place where you can research ALL sides of every issue, you'll want to sit up and pay attention…
"New Scientist reported that a team of Google researchers is developing a software that will suppress websites that are not "trustworthy" – one target being "anti-vaccination" websites.  Google's current model of operation uses links to gauge the rank of a website. This new system being developed however, will only rise in ranks if it isn't "misinformation"; but who defines what is "misinfo" and what isn't? "  (Source:  Google Wants To Attack Alternative News Websites By Ranking Them Based On "Facts" Not Links)
So this means that sites like mine, who dare to encourage you to question everything (like whether or not every vaccine is good for us or whether or not butter is really SO bad, like most health professionals still believe), will be buried on page 25 of a Google search.  So more and more, only mainstream thinking will show up at the top of search results, thereby giving those sites more credibility, and then it will become even more difficult for any of us to make our own choices on the issues that we believe in.  Not just because doing the actual research will become more difficult, but living out our alternative choices will become less accepted all the time.  All of this WILL happen if Mr. Google gets to decide, based on pressure from the government and Big Pharma no doubt, what is "fact" and what isn't.  And think of the "fun" Monsanto would have with that.  The whole thing makes me shudder.
Is this SO SCARY to anyone else???
Kent said, "Well, that'll just give Google a good bump and then people will start switching over to other search engines."  Personally, I'm going to try and remember to STOP saying, "Google it", and instead say, "Go search online" from now on.  Some say Bing is the best alternative, others are talking about a fast-growing new search engine:  DuckDuckGo.  I'm going to give that new one a try and set it as my default search engine right now.  Who is with me?!
Hopefully Google will not end up implementing any of this, but the way the present climate is regarding anything "alternative", it just doesn't seem so far out that it could become a reality.
Regarding the Facebook BULL…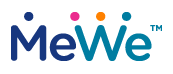 Many have joined MeWe and are hoping it replaces Facebook because they don't like where FB has gone, privacy-wise.  I didn't really understand the breadth of it until I read Kate's post:  If Privacy Matters to You, Leave Facebook.  I don't know if it'll make a dent in Facebook, but I hope so — if you want you can click here to join my MeWe group.  I'm getting a little more active on there as time goes on, please say hi over there if you join!
Even before the privacy question, Facebook has been driving me crazy how it won't let you see most of what I post there, unless I PAY for Facebook ads.  (And obviously I don't have a lot of extra funds around here to throw at advertising…)  So as always, just comment, like, and share whatever it is you want to see more of on Facebook, that's the only way to make sure you'll continue to see it.  (Read more here on how to make sure you see what you want in  your feed.)
That's assuming Facebook isn't already actively deciding what their "truth" is yet when setting up the algorithms that determine what you see…
A week or so ago, Zuckerberg came out publicly as "pro-vaccine."  The next day, there was a piece in TIME calling for Facebook to "shut down anti-vaxxers."  I've watched since that time as my posts' reach has been directly related to the subject matter.  Is it about, say, food or homeschooling?  It gets pretty good reach, especially with a lot of likes and comments.  Is it about natural health/remedies?  It gets almost no views, even if a lot of the people who do see it like and comment.

I'm not the only page to notice this.  It's happening to most every "alternative" blogger out there.  (We'll just ignore the fact that our organic — that is, unpaid — reach on an average post has gone from around 20% of our fans a couple years ago to barely 1% now.  Facebook would like us to pay to reach the people who already "opted in" by liking our pages.)

It's completely legal, too.  Facebook is a private company and they can make whatever rules they want.  They can limit our reach just for fun, or because they don't happen to agree with what we're saying.  We're not guaranteed a platform to speak there.  "Free speech" legally only means the government can't censor you or throw you in jail.  But private companies can (censor, not jail).   (Source)
Does all of this shock you or did you already know this stuff?  I'm just curious how much all of you, my readers, are aware of regarding these dirty internet games?
Read more: