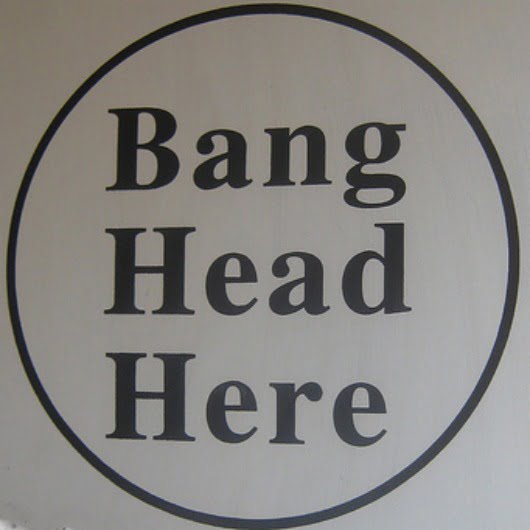 Are your healthy eating choices causing conflict in your marriage?
"What do I do when my spouse is unwilling to eat better, and even worse, sabotages my efforts to get our family on track?"
Kent must've been worried at first…
When I began learning from the Weston Price Foundation about what I'd been feeding our family, most of the food in the pantry got tossed — it was too disgusting to even give away.  Next when I wanted to purchase a couple expensive new kitchen gadgets (my Bosch kitchen mixer and my grain mill), he only said, "I guess as long as you'll use them…"  When we tried some raw milk from a neighbor and I exclaimed, "It tastes just like milk!", he looked at me like I was nuts and said, "What'd you think it was going to taste like?"  And he didn't even flinch when I started looking for our own farmer to source fresh raw milk from — he'd just tell everyone, "I grew up on a farm, we drank this milk a lot."  Kent's great attitude continued when it came to our kids.  Having another person to help field the complaints about the junk food we no longer had around the house was priceless.  We had a lot of good discussions about what was happening in our food supply, and how switching to a traditional, real food diet was worth the time and expense in order to give our family a better shot at staying healthy long term.
Sadly, not all spouses go along this easily with changes in the kitchen.
You wouldn't believe how often I get comments like these from my readers…
"He drinks soda every day and eats candy and then shares with the kids."
"Nobody likes the yogurt I make or the homemade bread."
"I'm afraid this is going to drive a wedge between us in our marriage."
"The kids liked my cooking when they were younger, now they're complaining just like they've heard him do."
"They go get fast food when I'm not with them."
"He sees how my health has improved but thinks the changes are in my head and that it couldn't really be related to what I eat."
"He's freaking out over how much our grocery bill is."
(By the way, yes, sometimes it's the wife who doesn't "get it", but more often it's the husband, so those are the gender terms I'll use here.)
Here's what I'd like to say to your spouse if I could talk to them… (Feel free to ask him to read it!)
You may think your wife has gone over the edge, and I know that life changes are never easy, especially when it comes to something as comforting as food, but I hope you'll hear me out…
Do you want your kids to have a shorter life expectancy than yours?
I'm sure you've noticed that things are not going well out there.  How many people do you know who struggle with obesity, anxiety, diabetes, sleep issues, digestive troubles, infertility, cancer and other chronic diseases?
Besides, did you know that well-nourished kids are also much easier to parent?  Not only is their behavior better and they're a joy to have around, but school comes easier to them too, which means less homework hassles for you to deal with every evening — trust me I've been there and it's not fun.
How do you think your kids will learn about making a conscious healthy choice in this world to be different and live better?
Not by watching you eat junk food!
If you really don't have the motivation or self-control to cut out the junk and avoid fast food indulgences, then for your kids, at least only eat it during your workday or somewhere away from the their eyes, and be sure to ditch the evidence out of your car before you get home.  Although even that may not be wise advice, because kids are great detectives and they'll eventually find you out.  Then you'll be a hypocrite and they'll think eating that way is okay as long as it's hidden, and that's certainly not a healthy attitude to cultivate around eating.
Would you at least consider NOT sabotaging your spouse's efforts?
Depending on how old you are, when you were growing up the food supply probably wasn't great, but it's much scarier now.  Things have drastically changed and you can't blindly trust the government with what goes into your kids' bodies — it's your job to protect them!  Even if you're not into healthy eating and are too stubborn to get on board anytime soon, couldn't you make an effort to offer support in this area?
It's not like you can never enjoy treats or other favorite foods again!
I'll bet your spouse would be willing to make you healthier homemade treats, which truly taste so much better!  There are many other ingredients to replace the rotten ones that are just as delicious, especially these days, and I'm sure your wife would love to prove it to you.
Take it from someone who used to be a fast food junkie: after eating real food that nourishes your body, soon you don't even want the junk anymore. Eventually it all just tastes fake.  Of course you don't believe me, though, because until you find out for yourself how much better real food is, it's too hard to believe.  It's not that you'll love everything, but if your mind is open (remember you're not a toddler), I'll bet you'll like a LOT of it.  You love butter, right?!  Butter is real food and that's a great place to start — put it on everything!  Real food doesn't mean only eating kale and lentils you know.  How about a nice big grass-fed steak fried in butter?  Or pastured bacon and eggs for breakfast, because guess what?  Those are good for you!  Even if you don't like many vegetables, make sure the ones you do eat are served with plenty of healthy fats and pastured meats and they'll not only taste great, they'll be more nutritious too.  Eating well isn't a sacrifice, not at all!
What about the cost?
Do you know how expensive boxed, processed, packaged foods are?  Or how many nutrients you actually get when you eat fast food?  It's really a pretty horrible investment.  There are many ways to make this lifestyle more budget-friendly, like buying in bulk or eating more local, seasonal foods for just two examples, and I'm sure your spouse has already been working on that.  (Want an entire printable list of ways to save money on real food plus how to save time?  Get those here.)  Hop online and do a little digging to learn about what's IN all of that toxic food you love so much, and you'll see that a fast food burger is cheap for a reason — it's factory-farmed meat from sick animals raised quickly and inhumanely.
Some people can get away with eating the Standard American Diet for a while, but not many, and not for long. I always wonder what chronic health issues our family dodged by switching our diet over to real food when we did.  Getting sick is not a fun way to find out that what Joel Salatin says is true, "You can pay now or pay later" or "Have you priced cancer lately?"
Now here's my advice to you, the spouse trying to feed your family better…
Hopefully the lines of communication are open between you and your spouse — if not, then I'd say your issues go beyond food and some counseling might be in order.  (Also, some of the posts at this link might help you.)
As difficult as it is, try to nag them less and just live it more.  You can't do better until you know better, and hopefully soon he will know better.  But in the meantime:  preserve the relationship.  Continue loving them well and compromise where you can, because that will give you more respect and credibility in their eyes. (Just a reminder that I'm talking to those who are already married.  If you're still dating, heed the red flags!)
Take your spouse's favorite meals and adapt them to healthier versions.  That does put more pressure on you to make your food taste really good, but this isn't difficult.  Hello butter!  Or some sourdough or other fresh-baked bread… with more butter!  Or roasted pastured chicken with other comfort foods like mashed potatoes and gravy…  See what I mean, it's not that tricky to win someone over with traditional tasty foods like those.  Consider it your mission to prove to them how much better real food tastes.  If you're struggling with a recipe, there are now so many great options online for tried and true traditional dishes, it's getting easier and easier to pull this off.  The Nourishing Traditions cookbook is loaded with delicious recipes and is a great place to start.  (Also my book, Real Food for Rookies, can help you make the switch from junk food to real food — get the whole first chapter free, it's a grocery store cheat sheet with advice on exactly what to buy.  And if ever there's something specific you need help with, just email me:  [email protected].)
Try not to be a food Nazi about it – have sweets together as a family now and then, but make them homemade.  Or buy some "organic junk food" once in a while as a treat — that's much easier to find nowadays at the local grocery store.  They can be budget-busters so beware.
If your spouse still wants to eat out now and then, talk about making healthier choices at restaurants and watching out for foods that are typically loaded with unhealthy vegetable oils, like French fries.  (You can make those at home though and fry them in beef tallow!  This is what McDonald's used to fry in before they let the government convince them that saturated fat was the enemy.)
Remember that not everyone will go all-out as I did. For most it's a slower process of changing things a little at a time, and that's probably better, especially when it comes to maintaining marital peace, not to mention the expenses involved.
Getting your spouse on board doesn't have to be a battle in your marriage.  Hopefully this advice will help things smooth out between you and they'll now become more open and supportive toward your efforts to keep your family healthy, well-nourished, and happier too.
What advice would you give to help this struggling spouse?  Please share!