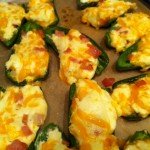 Good morning and Happy New Year everyone!  I know I wasn't the only one out there who had a rough 2014, so hopefully we all have a great 2015.  Did any of you do something unique on New Year's Eve?  We went to our friends' house and I barely made it to midnight because I'd been up at 5:00 a.m. that day getting some work done, so I was feeling old, LOL.  When the ball was at "10…9…8…" our daughter was next to me yelling, "MOM WAKE UP!"  Kind of pathetic, huh?  🙂  For appetizers I took these jalepeno poppers (ACK I need help on that picture!  If you have a better one of those to share with me I'd be very thankful!), and I also brought another yummy appetizer that I'll be posting soon.
Here's what I've found for you this week…
Warning:  I couldn't narrow it down, there's a lot of odds and ends here, so just scroll through and see what grabs you.  🙂
Are you pregnant or do you know anyone who is?  Maybe you'd like to become pregnant in 2015?  My friend, Cara, has a new book, The Empowered Mother, and it's on pre-sale right now!  The Empowered Mother is an e-book of short weekly reading topics and questions to guide you through your pregnancy to help you make informed decisions that work for your pregnancy, your priorities, your budget, and your family – Questions that will affect your child's health for their whole life.  Plus, if you order it now, for yourself or as a gift, you'll get this guide FREE: The Empowered Mother's Guide to Getting Back to Your Pre-Pregnancy Weight in 6 months or less.Click here to order now!
I think I'm going to vomit. I was looking for movies to watch with the kids later and you know how they show ads on Youtube video trailers sometimes? There was one that said this at the top: "Improving lives in Africa…The Monsanto company" – NOT!!!!!!!!!!!!!!!!  If you're not sure what GMOs or Monsanto even are, read this basic GMO definition and get other information here.

As we head into 2015, how well do you think your family does at eating healthy?  Here's my post from a while back about living in "the middle ground".
Have you heard of "standby power"?  It's when electronic devices suck up electricity, even when they're not on.  Well if that bugs anyone like it does my friend, Bob, you'll enjoy his rant over it:  Standby Power: What it Is, Why it Sucks, and What You Can Do About It  "All this stuff that's turned off when not in use? They're not really off. Did you even know this? Most people don't, so don't feel bad. Most of the stuff that we plug into the wall these days suck a tiny amount of energy out of the outlet 24/7. This energy use is called by different names, like'phantom load' 'leaking electricity' or 'vampire energy,'standby, or instant-on power.  And it sucks. Literally.  All of these electronic devices and appliances, when turned off in standby mode, consume an awful lot of energy."
Chipotle is on their way to being the first GMO-free restaurant chain, but they're not *quite* there yet. In the meantime, here is Chipotle's menu ingredients page, with GMO items clearly labeled. Doesn't their transparency make you want to

give them your business? I hope more restaurants and restaurant chains follow their lead, both in transparency, AND in eliminating GMOs!
Did you see these top recipes from food bloggers in 2014?  Bummer I didn't recognize any real food bloggers on the list!  (Not that these recipes weren't healthy, I just didn't recognize their names.)  The last two were the ones that looked best to me, and I printed them out, yum!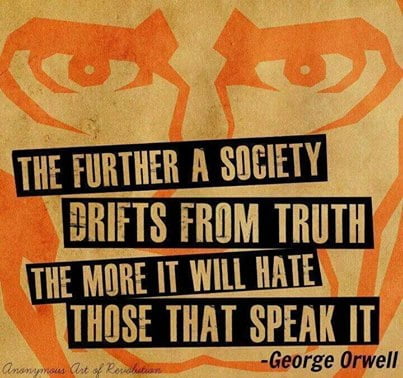 The High Risk of Low Cholesterol from Sarah — I never get tired of reading these types of articles, there are still SO many who don't know these truths!  (Check out my comment there about Alzheimers…)
Did you catch all of last week's posts? Here they are in case you missed them:

Here's a sad story:
Haaaaaaaaaaaaaaaaaaa
Have a great week everyone!  🙂