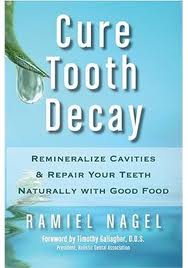 When I first read, Cure Tooth Decay: Heal and Prevent Cavities with Nutrition
, the issue of grains especially grabbed my attention, and I was intrigued by his suggestions on which ones we should eat and how best to prepare them.  But if you already eat a grain-free diet or this issue doesn't do it for you (you don't think chatting about grains is exciting?!), the book does cover a lot of other ground, too.  You'll also learn more about…
Orthodontic issues
How to find a good dentist
Foods you should always avoid
Why most people can avoid cavities while still eating potatoes, even though they do contain moderate amounts of phytic acid
The "one-amazing-meal-a-day" protocol
Why you should include plenty of vitamins A, D, C and calcium in your diet if you're eating grains, coconut flour, or nuts
Why fruit should be considered a treat
If you're like me, though, and unsure about grains in your life right now, you'll want to keep reading…
It's well known in the GAPS Healing Diet world that avoiding grains is an important part of that protocol for curing health issues.  That's what first got my brain cooking on all of this. Now after reading Cure Tooth Decay
, writing the posts Lose your man boobs, your bagel butt and your wheat belly, and delving more into the book, Wheat Belly: Lose the Wheat, Lose the Weight, and Find Your Path Back to Health, I'm really becoming more and more interested in making some changes around here, at least to maybe eating less grains.  I'm no where near at the point of cutting grains out completely, especially with the kids, because that's extra tricky, as most of you know, but this is definitely on the radar these days.
This subject has been on the back burner for a long time, and I knew it needed to be tackled, but as more and more people in the Real Foodie world weighed in on the issue of grains, the more confused I became.  The bummer is, while I don't care too much about bread, there are times I still want to make this now famous baked soaked oatmeal recipe, for example, and because of the latest controversies, I'm now wondering things like…
If I soak the oats for 24 hours with an acid medium (yogurt, whey, water with lemon juice, etc.) and a tablespoon of whole wheat flour to add phytase, will the mineral blocker, phytic acid, be broken down sufficiently?  (Have I lost you already? Go back a bit and read about 'properly prepared' grains.)

Is soaking in just water better, as some are now saying, or is the acid medium still important, as we were originally taught in Nourishing Traditions?
Should we just avoid grains altogether as Dr. Eades recommends in The 6-Week Cure for the Middle-Aged Middle: The Simple Plan to Flatten Your Belly Fast and as Dr. Davis recommends in Wheat Belly: Lose the Wheat, Lose the Weight, and Find Your Path Back to Health?
Did you know that there is NO grain that you can be assured that it does not have phytic acid, including rice?!
I'll try to wade through all of this today, with help from Ramiel Nagel…
Rami gave me a copy of his book at the Wise Traditions conference last year in Philadelphia, but after reading it, I had even more questions.  So he has agreed to help us all by doing a little Q & A.
KK:  You say in the book that "Adding vitamin C to the diet can significantly counteract phytic acid's iron absorption blocking effect."  Does this counteract phytic acid's blocking effect on other minerals as well?
Rami:  To answer this question would require more research. It's as simple as looking up studies on google and writing to people who are educated on the subject. Since the body uses minerals and vitamins in a whole way, I would suspect that it improves intake and usage of many minerals. Our bodies are master chemists, so how vitamin C interacts with other minerals in a diet and how that affects our health is a more detailed question than you may have thought.
KK:  Would you say that it counteracts this effect enough to just add more vitamin C into the diet rather than bothering with soaking, sprouting or fermenting grains at all?  What are the best sources for getting more vitamin C into our diets?
Rami:  That would be irresponsible to just rely on vitamin C. What I teach people is tools for having tooth health. Sometimes soaking or sprouting grains is not good enough, and other times grains may just need to be cooked for a long time.
I have a vitamin C chart in my book. For supplementation you can do camu camu, acerola berry, or rose hips. That would be helpful if you thought you were deficient or if your body was overly toxic. (Vitamin C helps give our body what it needs to remove some toxins.) For food, broccoli and kale have very high amounts, and of course citrus.
KK:  In chapter four you explain that oatmeal has a "devastating effect on teeth".  I wanted to clarify with you that you were referring to unsoaked oats, correct?  (And oats should be soaked up to 24 hours in a warm environment, with an acidic liquid and a little whole wheat flour which provides phytase to break down the phytic acid, right? Or is even that not enough because you also say that oats should be first sprouted, and most are heat-treated so they won't sprout???)
Rami:  I wish it were that simple. This refers to soaked oats as well.  Oats are full of toxins. They grow well in harsh environments, like the Islands off of Scotland. Unfortunately I haven't found a very old traditional recipe for oats. But in the Nourishing Traditions article by Katherine Czapp about the (Scottish?) diet, there were hints that oats may have sprouted in the fields while being sun dried. I also don't know the exact cooking or soaking methods, or if the bran was removed from the oats. It seems likely to me that at least some of bran was removed from the oats since that is what other cultures do with wheat and rye. Without knowing exactly, we are guessing. Oats also have almost no phytase, so they do require some type of starter.
The thing is, with healthy robust people who are living on fish, shellfish and organs with some limited dairy, their bodies may have been able to process quite a bit of toxins from the oats.
I find it interesting that flaked oats, such as the Quaker oats I ate as a child, have very little bran in it. If these were soaked, or if they were not heat treated and then soaked, you might have a safe grain.
I really don't have a good recipe for soaking oats. Only that Edward Mellanby sprouted and then soured oats and in doing so removed phytic acid and much of the oat's negative effects.
KK:  Follow up question:  So do you and your family eat oats at all??  If so, what kind and how do you prepare?  I'd like your advice:  should I suggest that my readers only eat oats as part of a healthy nutrient-dense diet and only rarely?  I ask because I have a soaked baked oatmeal recipe that people love and wouldn't want to lead them wrong!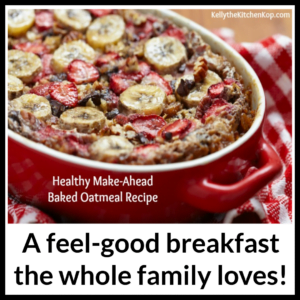 Rami:  I would look at oatmeal in a few ways. One is on standards. Is the oatmeal from the U.S.? Most, if not all, of the food I consume was grown in this country, with the occasional fruit, vegetable or fish from somewhere else when it isn't in season here.  So we don't have fresh oats, I am not sure why. Our family does not eat any oats.  As an oat replacement I would do a white rice cereal, or a white rice mixed with red rice cereal. The red rice has a little bit of bran on it.
I like how oats taste. I think the more processed oats are actually safer, because they have the bran removed. Unfortunately without the exact science on the issue, we are guessing.  I can only relate from personal experience that soaked whole oats were not good for my family at all. I advise people not to eat oats if they have tooth cavities. And if they do eat oats, do so with caution. I think the flaked oats which have a good amount of bran removed, could be safe in moderation provided someone does not have tooth cavities. Assuming these oats are soaked with a starter.  The bottom line lesson from Mellanby is that soaking whole oats is not a safe way to eat them regularily due to the high degree of toxins in the oats. Probably mostly in the oat bran and germ.
KK:  Would you say you are a proponent of grain-free diets mostly, because it is not easy to be sure we are sufficiently breaking down anti-nutrients in grains through soaking or sprouting?
Rami:  I would love for people to eat grains and be healthy. I think the problem is more that many of us have fairly damaged livers, and do not digest food well. At that point, grains become toxic and inhibit healing. That is why many paleo type of diets are so popular. With too much grains, many people struggle. But it is also true that most people do not want to remove anti-nutrients of grains at home. That is why there are bakeries.
KK:  Is that a 'yes' then, that you think most should eliminate grains?  (Unless someone makes or buys their own sourdough bread???)  All this could be why many are giving up grains all together.  This really is so confusing.
Rami:  There are two problems with grains. I think the issue with grains is we do not hold them up to the same standards as our other foods. For example, fish must be very fresh or it stinks. Grains require careful processing or in general, they are toxic. Some bakeries process grains correctly, and most do not. Many of us our so compromised it is incredible. That is why avoiding grains works so well. It also works well because the grains are not prepared with love and care in general. So avoiding them works for many people. But in the long run, we actually want to have grains in our diet unless you live in a climate the traditionally doesn't support grains, like a tropical island.  Avoiding grains, or having grains that are do not irritate a compromised digestive tract like white rice, and perhaps sourdough bread is the way to go for most people. I met a woman from Mauritis (sp?) she had perfect teeth and grew up eating sweet potatoes and white rice. Of course she also had whole fish, head organs and all, and really good buffalo dairy.  My Tibetan doctor has amazing teeth and bone structure, and she says that in the traditional diet, barley is consumed in large quantities. But it goes through a careful process of storing, aging and bran removal. (The animals get the bran.)
I found an interesting excerpt in Rami's book related to this: 
By accident, medical doctor J.D. Boyd healed diabetic children's decayed teeth by designing a grain-free diet.  The diet meant to control diabetes not only stopped cavities, but it turned soft tooth enamel hard and glossy.  These findings were published in 1928 in the Journal of the American Medical Association.  Dr. Boyd's diet consisted of milk, cream, butter, eggs, meat, cod liver oil, vegetables and fruit.  Please note that both Dr. Mellenby's and Dr. Boyd's tooth-remineralizating diet came from a time when milk, butter and cream were raw, farm-fresh and grass-fed."
KK:  Have you heard the latest buzz online that soaking grains with an "acid medium" like ACV or yogurt or whey, etc. isn't necessary and that just soaking overnight in water is fine?
Rami:  The acid in the soaking is merely to support lowering of the pH to enhance fermentation. So a teaspoon or two of acidic substances or some probiotics usually helps.
KK:  I was surprised to read this: "Sourdough bread with unbleached flour that is sour in taste is the best grain product available in the western world."  So even though this is a white, refined flour, your opinion is that it is better than a whole grain sourdough?  (Again, this is because it is difficult to break down all the phytic acid in the whole grains?)
Rami:  There is a slight but important distinction between white flour, and unbleached flour. The difference is the bleaching process. Although because many sources called unbleached flour, 'white flour', it led to one unclear sentence in my book. To me the biggest news about grains is that the story that whole grains have more nutrients is false. I think a more accurate story is grains grown on healthy soils have more nutrients. We should focus on soil health, not eating every ounce of plant material that we can possibly digest.
KK:  This makes sense, but most of us (myself anyway), don't know anyone who grows grain, let alone how nutrient-dense their soil is…  Stores have unbleached white flour, but I don't know how healthy their soil is, I guess I'm not sure why I've never looked into this – I don't even know where their wheat is grown!  But I'm still confused, and leaning toward limiting grains.
Rami:  Yes, well what standards do you hold your beef and vegetables too? The grains don't have to be at a higher standard. The point is that the argument of "whole" for the grain is a mistake. The mistake was unfortunately started by Weston Price himself. Some cultures did eat the "whole" grain but it was under special conditions, such as quinoa for example, or perhaps special corn in south America.
KK:  "White rice does not seem to have the negative health effects on people like white flour does.  The ideal rice preparation is with rice that is first aged for one year, freshly milled to remove about half or more of the bran and germ, and then soured.  Since most of us cannot do this ourselves, our second best options are to choose between high quality white rice, and partially milled or brown rice prepared with a phytase-rich starter.  If you are not going to soak your rice with a phytase-rich starter, then choose white rice."  My question is, where does sprouted/germinated brown rice fall (which I find online or at the health food store)?  Is white rice still a better choice if not soaking in the phytase-rich starter?  (You can read more about the benefits of germinated rice here.)
Rami:  I think sprouting rice is helpful. But at the same time the consensus of evidence I have seen points to the most traditional way to eat rice is to have rice with traces of the rice bran. In the old days this was done with stones, maybe leaving 5-10% of the bran on the rice. But how much bran is safe to eat would very greatly depending on the variety of rice, the climate, and what foods were eaten with it.
KK:  How in the world do we find rice with traces of bran??  Again, should we just eliminate rice from our diets?  Ahhhhh!  What about this, as a way to simplify your message to my readers, can you tell us what grains you eat and how they are prepared?
Rami:  Alter Eco sells a coral rice.  Personally we use this occasionally in small amounts with our regular rice.  I eat white rice right now because it is easy to digest and my digestion was highly compromised from some prescription drugs I took 15 years ago when I used to go to doctors. Plus as a teenager I was starving due to a lack of healthy fats and I ate way too much junk food. I used to have excellent digestion. White rice is not part of my ideal diet, but I must eat it right now as a compromise because I cannot eat certain whole foods that most people can.
Yes, I have simple grain guidelines in my book. I also have grain and food combining guidelines.  I don't aim to control or even advise people what to do. It is simply after learning this information, what action do you want to take?
–Easy Grains:  Sourdough bread from unbleached flour, some white rice perhaps mixed with some brown or red rice. Quinoa and buckwheat that are soaked are also probably safe grains. Whole corn or corn products made with Masa Harina (this has been soaked and roasted before hand, then gets cooked again) seem to be safe with moderate use. None of these solutions are necessarily ideal. But rather, pretty good for most people.
–Advanced Grains:  Homemade sourdough with fresh ground grains that have the bran / germ removed by sifting / sieving.  Bread should pretty much always be eaten with raw grassfed cheese (calcium).  Rice with green vegetables (vitamin C), and animal protein.  These combinations reduce the grain toxin effects.
My realization to keep grains simple is to simplify. We have a tradition in the U.S. of good sourdough. So I would go with that. Just the very important note is if you are using whole grains at home, the bran and germ should be mostly or completely removed from barley, wheat, oats, rye and probably corn. Because these have plant toxins like lectins that are not destroyed by fermentation. The wheat in Deaf Smith County Texas (where cows grazed on native grasses and people didn't have cavities) used to have 6 times more phosphorus than the wheat from other places. So keeping the bran for the 20-50% of the more mineral content wasn't necessary. I believe the bran issue is the long missed secret to healthy grains.
The way traditional cultures extracted the nutrients from grain bran is through an ancient fermented beverage:  BEER.
People are making big decisions and assumptions about what food is healthy basically through guessing, rather than digging into the true ancient traditions of healthy cultures. Then combine that with capitalism and the ability to profit on new marketplaces, it means that errors will be made in how grains are prepared, and many people's health will suffer.
Thanks Rami!
CONFUSED?
After seeing the confused and frustrated comments come through today, I'm adding a blurb here from my comment below…
I'm sorry to have confused and frustrated you all with this post!  I'm feeling the same way, though, that's why my goal is limiting grains (based on all I've read) and for those we do eat, I'll try to make the best choices/preparations as we can, but even that won't always happen in our real world!

As others have said in the comments, though, what you decide for your family will look different based on your own health issues or what works for you.
Does any of this sound familiar?