Two Supplements I'd DEFINITELY Consider if I Got Cancer
By a guest author…
Friends, I am NOT a medical doctor and this is NOT medical advice.  This article represents my opinion only about what I would consider trying.  Consult your trusted physician for medical advice, particularly for something as serious as cancer.
This is the second part of 6 Things I'd Do NOW if I got Cancer.  If you haven't already, you may want to click over and read that post first for numbers 1-4.
Today in Part Two, I'll focus on nutritional supplements and complementary care options.  So if I got a cancer diagnosis tomorrow, here's what else I might do…
5. My top two choices for two specific supplements.
My approach would focus on how to: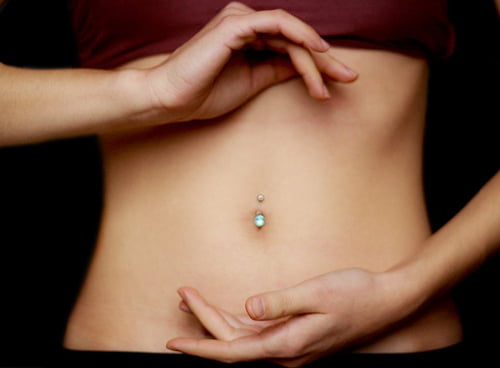 Decrease the inflammation to support healthy intestinal walls and the immune system receptor sites embedded there, and
Reduce the numbers of pathological microflora in the gut.
First:  Bovine Cartilage – bone broth "on steroids"
Consisting of powdered cartilage, Bovine Cartilage contains all the tissue-healing micro and macro nutrients found in bone and cartilage, which is why I think of it as "bone broth on steroids." 
Also, this cartilage is certified glyphosate free, it's the only one!
This Type II Collagen/Bovine Cartilage is based on Dr. John Prudden's research which is written up in Chapter 8: "Research Pioneers" of the book Nourishing Broth by Sally Fallon Morell and Kaayla Daniel, PhD.
Dr. Prudden became known as "the father of cartilage therapy…" He successfully treated autoimmune disorders… (and) worked primarily with people with severe, supposedly incurable cases… Dr. Prudden supervised the investment of over $10 million in research on Bovine Cartilage… 

In 1985, Dr. Prudden published "The Treatment of Human Cancer with Agents Prepared from Bovine Cartilage" in the December issue of the Journal of Biological Response Modifiers. The article documents an eleven-year study begun in 1972 and tracks the progress of 31 morbidly ill, "beyond hope" patients for whom standard therapy had failed.

(Emphasis mine, source: John Prudden, MD, and Bovine Cartilage by Ron Schmid, ND.)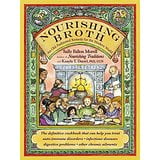 So why weren't these incredible autoimmune results heralded by the medical community at the time?  After all, as the authors of Nourishing Broth state:
In more than forty years, (Dr. Prudden) was rarely proven wrong, one-upped or scorned.  His credentials were impeccable. He worked with the best and brightest, published in respected journals." (pg 50)
I think history will record this as…  Right information, wrong time.
The period when Prudden was researching and publishing, the 60's-90's, is also when radiation and chemotherapy were heavily promoted by the pharmaceutical industry. Politically speaking, no surprise, the more natural and less financially advantageous approach lost.
Dr. Schmid also explained to me that Prudden's "death's door" cancer patients who were helped on therapeutic levels of Bovine Cartilage would frequently have their cancer re-emerge if they stopped the protocol.
The missing link?  
This suggests to me that the nutritional supplement was helping both the intestinal inflammation and the immune receptor tissue located there.  However, the Bovine Cartilage was probably NOT addressing what caused the gut inflammation in the first place.
I believe Prudden's patients had heavy overgrowths of pathological strains in their gut. Once the Bovine Cartilage was removed, the high levels of toxic by-products being produced by their gut-damaging microbes returned to inflaming the gut wall and interfering with the immune system receptor sites embedded there.
This brings me to my second supplement…
The only probiotic formula I'm aware of that actively reproduces in the gut and kills ONLY pathological strains in a microbiome overgrowth, while simultaneously supporting the beneficial ones, is comprised of human gut commensal spore bacteria.
This is because:
Any bacteria that are the result of fermentation, including conventional and/or soil-based probiotic supplements, do not remain or live in the gut, and
Chemically based antimicrobials/antibiotics, even the "natural" ones, eliminate both beneficial as well as nonbeneficial strains. The risk with this approach is that once the beneficial strains have been wiped out, the now unchecked pathological strains are free to grow back stronger than ever.
From my perspective, a cancer patient absolutely needs to stop the production of toxic byproducts from a pathological overgrowth that is interfering with the proper functioning of their intestinal immune system receptor sites.
Soil-based spore bacteria (SBO's) are NOT the same as human gut commensal spore bacteria.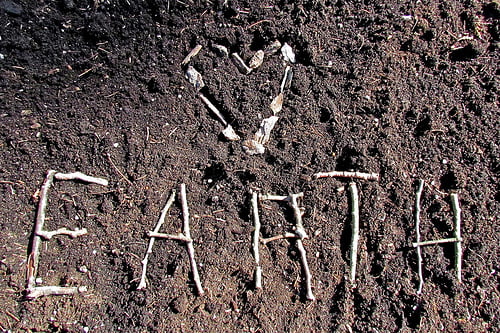 Confusingly, when soil-based spore bacteria were first marketed years ago as a probiotic for humans, they were renamed by the manufacturer "soil-based organisms" (SBOs).  While SBOs and gut commensal spore probiotics are both in the category of spore bacteria, they function totally differently in the human body.
Soil-based spore bacteria are what all farmers love! They live in and enrich the earth by breaking down plant and animal matter, fixing nitrogen, fertilizing the soil, etc.  
Because SBOs are designed to reproduce in the soil, they require oxygen and cannot function in the oxygen-free environment of the gut.  If consumed by a human as a probiotic, they simply travel through the entire digestive tract without stopping, providing a temporary immune stimulus on their way through.
Gut commensal spore bacteria, in contrast, reproduce only in the intestines. They remain dormant in their spore shell, mostly in the dirt, but as soon as they catch a ride on a plant and get consumed by an animal (like us ;), they travel right to the gut to begin their beneficial, microbiome-improving work.
Since many soil-based organisms have not been well studied, or characterized by researchers as safe for human consumption, and I have a long history of microbiome-related problems, I personally prefer to take only verified (with DNA analysis) human gut commensal strains like this one.
For list of questions you may want to ask a probiotic company to get clarity on their processing, see #4 at this post:  How have these probiotic strains been researched, chosen and manufactured?
–> Click here to get the spore-based probiotic. <–  (This is what both Kelly & I take and you can get a discount by using the code KOP).
6.  Iscador and Low-Dose Naltrexone
In addition to being on a strict GAPS/ketogenic diet and taking both Bovine Cartilage (remember to use the code kitchenkop for 10% off) and a gut commensal spore bacillus probiotic, based on the advice of my holistic practitioner, I would also consider adding Iscador and/or Low-Dose Naltrexone (LDN).
Dr. Tom Cowan, who has been treating cancer patients naturally for more than thirty years, started with prescribing Iscador (mistle toe) and, subsequently, about eight years ago, added Low-Dose Naltrexone to his protocol options for autoimmune dysfunction.
Each substance has a powerful track record.  I learned about Iscador from my friend Lisa who has been giving herself weekly injections for a cancer-free eight years now and Suzanne Somers swears by it. Iscador has been widely used for cancer treatments in Europe for decades now.
LDN has been gaining more coverage over the last few years from clinician authors and bloggers.  See Kresser's Low-Dose Naltrexone (LDN) as a Treatment for Autoimmune Disease and Mercola's Low-Dose Naltrexone: One of the RARE Drugs That Actually Helps Your Body Heal Itself.
(Note that both Iscador and LDN can be found online, but I suggest seeing your doctor for appropriate amounts.)
What would you do differently if you got a cancer diagnosis?
Or, what would you tell a loved one to do?  Maybe you've already passed through the nightmare and have some wonderful advice based on your own recovery!  Please share.
More you might like: