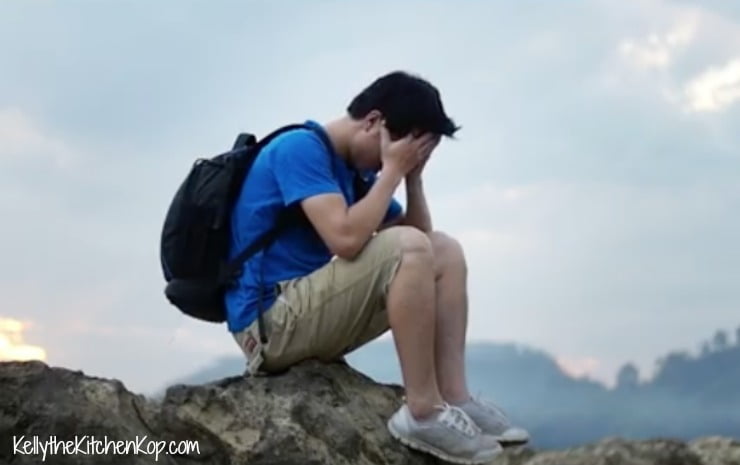 The 6 Things I Would do if I Got Cancer, Part 1
By Joanie Blaxter, founder of Follow Your Gut
Friends, I am NOT a medical doctor and this is NOT medical advice.  This article represents my opinion only.  Consult your trusted physician for medical advice.
1. If I got cancer, the first thing I'd do is alert my support team members (my best girlfriends and sister) who all understand my out-of-the-box approach to health.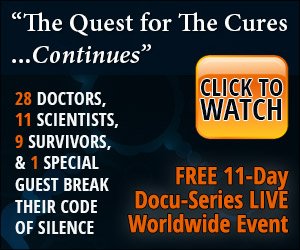 Yes, this seems obvious, but if there was one thing my dear friend Lisa emphasized when I interviewed her as a breast cancer survivor for Breast Cancer Recovery and Why You May NOT Want a Needle Biopsy, it was to never underestimate the importance of emotional support to your recovery.
It's no accident that "…most of the receptors on the cells of the immune system—the B-cells, T-cells, thymus cells and so forth— are endorphin receptors."  Stress absolutely affects our healing, so my advice to you would be to do two things before the shit hits the ceiling fan.
Identify your support team NOW because the last thing you want to be doing is asking for help and making critical decisions on the fly, under pressure, when you're overwhelmed and not thinking straight due to an intense diagnosis.
2. Second is to be already clear on my first and second choices for holistic providers.
Being clear on my choices means I could immediately consult with my alternatively trained doctor before moving into action steps.  Lisa wishes she had done that first before getting the biopsy her oncologist recommended. She now believes the procedure spread her cancer and says she would have refused it if she had heard her complementary care physician's perspective first.  (Again, you can read more of her story here and *find more resources on cancer recovery listed at the bottom.)
Personally, I would go with either a naturopathic physician or an naturally oriented M.D., simply because it can be critical when dealing with the medical system to have someone with some traditional training, the professional ability to order a full range of testing and, if possible, hospital privileges.  (Note from Kelly:  also look into functional medicine doctors.)

3.  Third, I would watch this series to LEARN about my non-conventional options.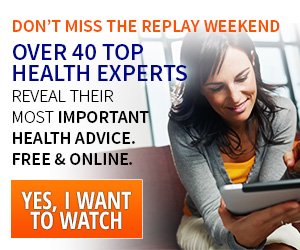 Yes, there are times we might need the conventional approach to cancer, but often that's not the best option for longevity.  Hear over 40 of the world's most brilliant minds in natural health.  Click here to learn more or register.  "Cancer is the plague of our world today."  I was angry that people were dying because of money, because the cancer industry is run by greed."  "When people are out there suffering and groping in the dark for answers, we have light."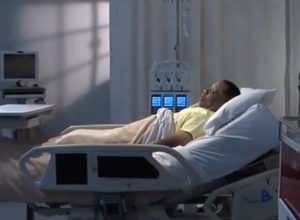 4.  Next, I would make anti-cancer changes in my diet.
While I figure most people reading this post probably already have a fairly clean diet, nevertheless, a cancer diagnosis indicates there is room for improvement.  For sure, I would move as close as possible to the sugar-and-grain-free, high-fat ketogenic diet, while also probably increasing my intake of gut-healing bone broth.  
Interestingly, the anti-cancer ketogenic diet is very similar to the GAPS diet, which has a heavy emphasis on bone broth and was developed by Dr. Natasha Campbell-McBride specifically for recovery from leaky gut.  (Interestingly though, many say the GAPS Diet is not recommended for cancer patients.) 
All of your body's cells are fueled by glucose. This includes cancer cells. However, cancer cells have one built-in fatal flaw – they do not have the metabolic flexibility of your regular cells and cannot adapt to use ketone bodies for fuel as all your other cells can…

So, when you alter your diet and become what's known as "fat-adapted," your body starts using fat for fuel rather than carbs. When you switch out the carbs for healthy fats, you starve the cancer out, as you're no longer supplying the necessary fuel – glucose – for their growth.
Again, don't miss this:  The Truth About Cancer Ultimate Live Symposium.  Over 40 respected health professionals will be sharing scientifically proven solutions to help you prevent, treat, and beat deadly diseases like cancer, Alzheimer's, and heart disease.
They will also be giving you some of the most cutting edge information available on your overall health, our broken healthcare system, how to protect yourself against our toxic environment, and much more.