Recently my blogging friend Suzanne sent me the following about how she's helped her clients implement a successful low fodmap diet for IBS…
The low Fodmap diet has finally been accepted by medical professionals as the solution for irritable bowel syndrome — more and more of my clients are being sent to me by doctors!  The diet truly works and since 20% of those in the U.S. have IBS, a good number of your readers will have it and still may not know there is a scientific solution for their horrendous gut issues. Would you be interested in my doing another guest post on your site with a free group coaching session for all those who order my new book?   
So I agreed, because I'm all about helping those of you out there who are truly looking for answers.  I've spoken a lot about the importance of gut health and the best probiotics, but what I like about this diet is that it's specifically for those with IBS.  (IMPORTANT NOTE:  be sure to read more about probiotics at the end of this post.)  Here's Suzanne…
Today I am going to teach you how to wrangle this demon called irritable bowel syndrome into submission.
It is completely ridiculous for anyone today to be suffering from diarrhoea, constipation, bloating and cramping from a wonky gut.  The scientifically proven low FODMAP diet will finally lift an impossibly heavy burden off your back. I know IBS dominates your every thought, every decision. You want to be free of this humiliating condition and be able to eat out with your friends and family without either causing a fuss or paying for a bellyache. You want to be able to work, travel – simply lead a normal life.  I am going to help you do that in this article.
But first, just a quick background on this successful low fodmap diet for IBS…
The low FODMAP is not a fad diet without any scientific basis to it. This has been scientifically proven to work. The research team at the Monash University did a randomised, double blind, placebo-based research study that showed that 75% of those with IBS are significantly helped by the low FODMAP diet. In 2016, the University of Michigan did their own comprehensive study and confirmed those results.
However, this diet is complex–it is not like a lactose or gluten-free diet where you can eliminate those two elements completely from your diet and you're done.
FODMAPs are carbohydrates, one of the three macronutrients in our diet, and are in almost all foods except protein meats and fat, so we can't eliminate them the way we can with lactose and gluten, or we would die from malnutrition. It is about regulating very carefully how much FODMAP-containing food we allow into our gut at any one time. Small amounts will be absorbed in the small intestine but not large amounts–the excess will go off down into the large intestine where it gets fermented and causes much of our bloating and excess gas.
The low FODMAP diet is not just a list of good and bad foods and it's easy to get wrong, so I am going to go over these…
Six important elements for a successful low fodmap diet for IBS
#1 Crucial Element for a Successful Low Fodmap Diet for IBS:  AMOUNTS
The Monash University, where the low FODMAP diet was developed and where ongoing research is being carried out into the FODMAP content of food, has given us an ever-expanding list of foods they have tested, and there is a line they have drawn across the list and those above are high FODMAP and those below are low FODMAP. We can only eat those below the line. But that upper limit of low FODMAP before it tips over the line into high is just a line–it is not set in concrete for us as individuals. You may need to eat a bit less than the permitted amount or you may even be able to eat a bit more, but we use that line as a guide.
Make sure you get the Monash Low FODMAP app or pick up a free food list from me here.
#2 Crucial Element for a Successful Low Fodmap Diet for IBS:  COMBINATIONS
Let's say you have got the amounts worked out, but you are still struggling. The next thing to look at is combinations. You make a fruit salad for yourself with a banana, 10 strawberries, 20 blueberries and 10 raspberries. You are feeling very virtuous because a fruit salad is healthy, and you have stuck to the correct amounts on the list, but you get a gut ache. Why is that? It's because you have just made a high FODMAP mash up. You have added together the fructose in the strawberries with the fructose in the blueberries with the fructose in the raspberries etc. 1+1+1+1=4 so that is 4 times the permitted FODMAP level for that meal. No wonder you're feeling sick. You can't eat poorly all day or not at all and then pile all your nutritional needs into one meal. It will add up to high FODMAP for sure, which leads me onto the next point.
#3 Crucial Element for a Successful Low Fodmap Diet for IBS:  MEAL SPACING AND SIZE
You can't eat big meals because your gut is hypersensitive and can't tolerate the stretching, but also because a large meal would almost certainly add up to high FODMAP. We should have five small meals a day and spread our nutritional needs out amongst those five meals. Since a healthy diet includes five or six vegetables a day but we know we can't have too many at any one time, then we need to eat vegetables at every meal including breakfast and snacks. If we only ate three meals a day, we would never get what we needed nutritionally and we would also be very hungry in between meals since we can't eat very much at any one time. Hence the five small meals a day. My suggestion is that you schedule your meals into your diary before anything else and that they stay non-negotiable. Eventually, this will become easier and you won't need a reminder because your body will know the routine and tell you when it is hungry. In order to work out that set-in-stone routine, you need to know that you have to space your meals three to four hours apart, eating your first meal within 20 minutes of getting out of bed. Then, leave around three hours so that the cleansing wave can pass through the gut but not much longer than four hours, or all digestion will be finished and gas will be accumulating in your digestive system and, of course, gas is one of your problems. Work that out to fit into your waking hours but also make sure you have your last meal at least three hours before bed.
The next 3 elements we are going to look at concern NON-FODMAP GUT IRRITANTS.
#4 Crucial Element for a Successful Low Fodmap Diet for IBS:  FAT.
Fat is a gut irritant for those with irritable bowel syndrome, but the tolerable level will be different for each of us. Fat is essential in our diet because it is one of the three macronutrients and every cell in our body requires it, so we can't cut it out completely or keep it too low, but there will be a fine line between okay and triggering your symptoms, and you have to find that line for you. A drizzle of olive oil on a small salad could be okay but perhaps deep fried chips won't be. There are a few healthy foods you have to be careful with because of their high fat levels. For example, salmon has no FODMAPs so you may think you can eat as much as you want, but that is not the case because it has a high fat content. Start at about 2 ounces and then increase that amount until your symptoms hit and then pull back a little. Another example is peanut butter, which is low FODMAP at up to two tablespoons, but that amount would almost certainly cross the fat line. Start with a couple of teaspoons and build from there. Don't let the FODMAP content dictate every choice you make for your diet.
#5 Crucial Element for a Successful Low Fodmap Diet for IBS:  FIBRE.
Too much fibre can cause horrendous problems for us. Yes, we need fibre to form good stools which pass easily but too much and it will cause awful bloating. So we need it but we have to, once again, find the level that keeps our bowels moving nicely while not causing IBS symptoms. You will get fibre in your vegetables so make sure you have the required five to six a day. Also grains like brown rice and quinoa contain a good dose of fibre. But test them in small amounts and then increase them until you reach the right level that keeps you safe from symptoms. Some of you won't be able to tolerate brown rice at all. Others will get away with the permitted cupful. If you have constipation, the first step I suggest is for you to eat one tablespoon of chia seeds which have been soaked in water overnight together with your breakfast. You can decrease or increase that amount as needed. That is a good form of reasonably easily digested fibre.
There are other gut irritants like caffeine and alcohol, but the last element I want to talk about is often overlooked.
#6 Crucial Element for a Successful Low Fodmap Diet for IBS:  PERSONAL GUT IRRITANTS
About 10% of my clients also have their own little baggage of food issues that are outside the scope of FODMAPs or the above irritants. The other 90% at this point will be symptom-free if they have managed to get all their ducks in a row, but the 10% will still have issues and, if you are one of them, you will have to find your personal triggers. You need to be a detective to work out what is still irritating your gut. I see a common thread of possible irritants in my coaching practice. It could be the casein in dairy, which is the protein part as opposed to lactose, which is the carbohydrate part. It could be the salicylates in nuts and seeds, or the oxalic acid in spinach, or histamines, or deadly nightshades. The list is long. You will have to stay on the elimination stage of the low FODMAP diet and take things out one at a time until you hit upon the culprit.
So, that is the final piece of the puzzle for you.
And this is a complicated puzzle to put together with a lot of moving parts. Get it right and you will experience a miracle – no more IBS symptoms. No one says it's easy, but this can change your life and the lives of your family, because don't think for a second that this doesn't affect them too.
This book takes you step by step through how to follow the low FODMAP diet and it includes all those little, as well as big, details that most IBS literature ignores. This is not just about the low FODMAP diet, as important as it is, but it is about other gut irritants, about how and when to eat, and it's also about creating a lifestyle that supports the diet. The book will give you detailed weekly meal plans, diary pages, 100 low FODMAP recipes and much more.
Final note from Kelly about probiotics:
I was very curious to find out why Suzanne didn't include information on probiotics, something I always thought was definitely a crucial part of healing any digestive disorder.  So I asked if she'd heard of this probiotic, which is very different from the others, and here's what she said:
"The problem with probiotics is that there is not yet enough research to create a suitable probiotic for those with IBS. They help other more specific issues but IBS is multi-faceted and there is no consistency in the gut microbiome of those with IBS so it's not possible to create a probiotic that helps everyone. So, it is hit and miss–you may be on a probiotic that helps you or it could worsen your symptoms. (Read this very interesting NPR article.)  I recently did a course on the gut microbiome from the University of Colorado and we were taught by the scientists themselves and they say they are not there yet with a probiotic for IBS."
BUT based on what I know about Just Thrive, how it works differently, and recently hearing the microbiologist behind them speak (he addressed many of the specific points from the NPR article above from Suzanne!), I asked my friend Tina for her thoughts. (And yes, she sells it, so keep that in mind, but this still convinced me!):
"I'm sure the researchers your friend mentioned were referring to the traditional lactose/bifido strains of probiotics. It is true that sometimes those probiotics may help symptoms but also can make symptoms worse. I'm sure these researchers were not familiar yet with the latest research on spore probiotics and the role spores play in reconditioning the gut. The bottom line is if someone has IBS, they have a leaky gut, so taking the spore probiotics in Just Thrive is imperative to stop that endotoxin response in the bloodstream. In addition, these strains are altering the composition of the gut flora POSITIVELY. We have had countless customers with IBS with life changing results."
Research it yourself, and if you do decide to get Just Thrive…
Click here to get 10% off with the code KOP.
More you might like: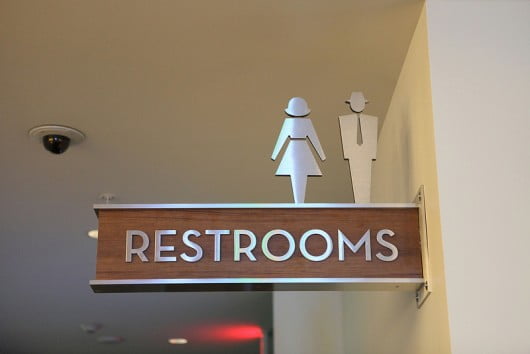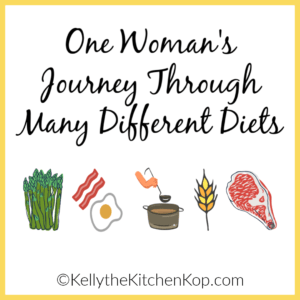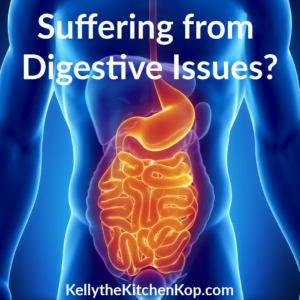 About the Author: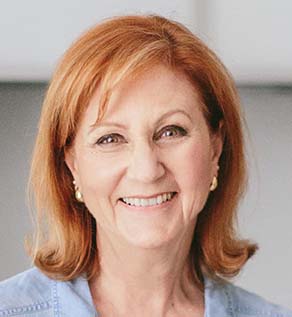 Suzanne Perazzini lives in Auckland, New Zealand. She is a nutritional therapist specializing in irritable bowel syndrome and the low Fodmap diet (certified by the Monash University on the low Fodmap diet), qualified teacher, award-winning author and fulltime low Fodmap diet coach. Her website features low Fodmap recipes, videos and articles on IBS and the diet. She has been featured on numerous podcasts, has had articles on several large health websites and had many of her recipes published in hard copy magazines. She has suffered from IBS forever and after having her life transformed by the low Fodmap diet, she now dedicates her days to coaching others on how to eliminate their IBS symptoms once and for all.