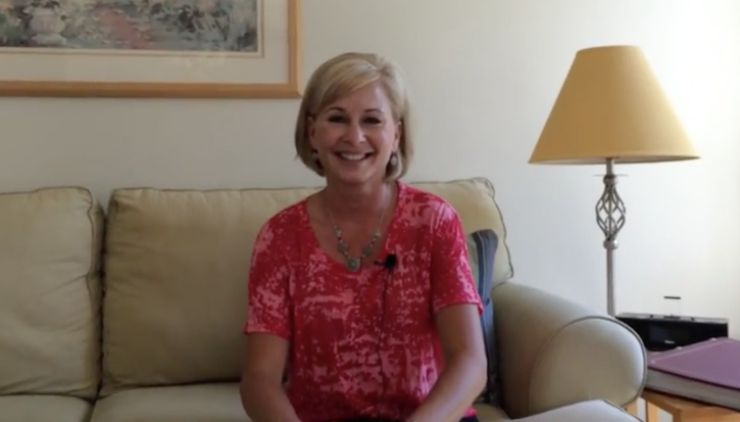 Today you'll hear from my friend Liz, she'll explain her recent health scare and how she got better using natural methods, even though she was very tempted to just "take a pill" as her doctor recommended.  Thankfully she did her research first because she didn't want to be on this medicine for the rest of her life, and she also learned of all the common side effects that her doctor didn't even mention, like how hard it is to ever go back off of it!
Note that neither Liz nor I are medical professionals.  This information is just to make you more aware, and to get you to ask questions yourself and do your research.  Your health and the decisions you make are YOUR business, we all need to just do the best we can.  🙂
Listen as Liz and I talk about:
How she woke up one day and felt like she had razor blades in her throat.
How her one very RUDE doctor almost turned her into a lifetime patient.
How she, through her own research and searching out other opinions, healed herself naturally.
How she didn't take the prescribed PPI med (proton-pump inhibitors — Prilosec, Prevacid, Nexium are common drug names), which decreases stomach acid, and what she took instead that got her better.
How those who suffer with anxiety and depression are another common group of people whose docs often turn them into lifetime patients.  They put them on a pill, and then they have to deal with all the nasty side effects and the fact that it is SO difficult to go back off of it.  (For other options, see How to Fight Anxiety and Depression Naturally.  Or find more help here.)
Watch the video here, it'll play after the ad:
Note:  Believe me, I know ALL docs aren't this rude, most are truly kind, good people, and most have very good intentions, but like much of the population, many just don't know that there are often natural ways to treat illness, options that do NOT turn people into lifetime patients!  Yes, there may be times when medicines are necessary, and thank God for the drugs when we need them.  (Like when I had my kidney stone!)  Or there may be times we need medications for the short term, like when Kent's blood pressure went scary high.  Thankfully he wasn't on those BP meds too long, however, because I researched it and he was game to try different natural methods for lowering his blood pressure naturally — these worked so he could stop taking them!  (Read how we got Kent off blood pressure medication.)  So yes, if we need them, we need them.  But make sure there's no other way first.  Don't be lazy when it comes to getting another opinion (preferably some opinions from natural-minded doctors), asking friends and family, and researching online.  It's so worth it!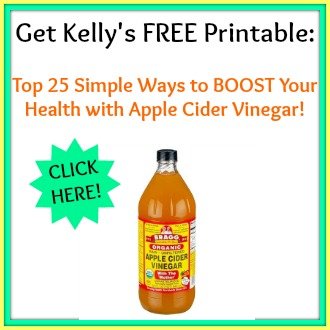 NOTE:  I realized later that we didn't cover it very clearly as far as how much ACV she took and how.
Liz took 2 teaspoons of Apple Cider Vinegar 2 times/day.  She drank it straight and then chased it with water and swished it around to rinse her teeth.  If you don't think you could do that, you could just as easily (and get more ACV in this way), put 2 Tablespoons in a cup of hot or cold water and drink that.  If you don't like the taste, add a bit of raw honey if needed.  (I'm learning how powerful ACV is, it is helpful for SO many issues!)
As I said above, I'm not a doctor, I'm no where even close!  But if you need help finding answers for your health condition, I'm happy to try and point you in a new direction.  I know a lot of people who have struggled with many different health issues, and also, I can ask for advice on my Facebook page.  No, that's not very scientific and you should never blindly follow advice you read on Facebook, anywhere online, and certainly not advice you hear from me, HOWEVER, these are all ways to dig around and find new ideas to look into more.
If you have similar stories to share, please tell us about it in the comments!