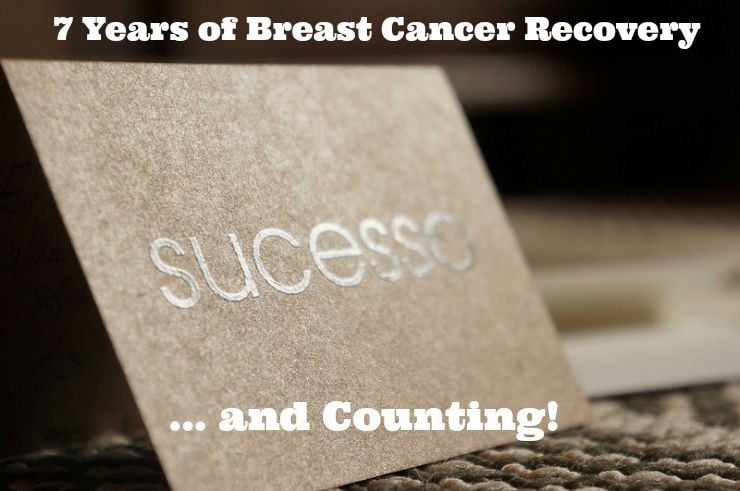 Is a needle biopsy safe?
By Joanie Blaxter
It pays to check your own breasts regularly (see 5 Steps of Breast Self-Exam) — as my dear friend Lisa Winslow tells every woman she can.
Thirteen years ago, after Lisa found a small lump in her breast about the size of a nickel, her oncologist performed a biopsy which determined it to be malignant, although, fortunately, the cancer had not spread to her lymph nodes.  Unfortunately she never asked, "Is a needle biopsy safe?"
Looking back, Lisa now regrets getting that needle biopsy and wishes she'd have asked, "Is a needle biopsy safe?".
During a biopsy, a piece of tissue from a tumor or organ is removed so that it can be examined under a microscope, often to determine if it is cancerous.

Needle biopsies, for instance, are widely used… But they may accidentally cause malignant cells to break away from a tumor, resulting in its spreading to other areas of your body.

According to a study from the John Wayne Cancer Institute, it appears that a needle biopsy may increase the spread of cancer by 50 percent compared to patients who receive excisional biopsies, also known as lumpectomies.2

(Emphasis mine, source: Cancer Trials Lack Clear Information on Biopsies.)
After the biopsy, Lisa called Dr. Tom Cowan and asked him to work with her as her alternative care provider, alongside her conventional oncologist and surgeon.
Dr. Cowan has practiced Holistic Family Medicine since 1984, with a specialty in Anthroposophical Medicine, and is also a founding member of the Weston A Price Foundation.  These two philosophies concerning healing and diet form the basis of his approach.  Dr. Cowan has been treating cancer patients with alternative treatments since 1985.
During that first phone call, Dr. Cowan explained that he wished Lisa had spoken to him earlier in the process to ask if a needle biopsy is a safe option, because he would have clarified that a needle biopsy can break the enclosure around a tumor and actually spread the cancer cells.  As Lisa described it, "You're opening up something that's sealed."
Lisa believes that's exactly what happened because, many years later, when she found several very small lumps again ("Like tiny bubbles," she explained), they were located right along the scar line for the needle biopsy.
Breast Cancer Recovery…
Pushing Against Momentum
Back in 2002, however, after starting her program with Dr. Cowan, Lisa opted for surgery to remove the lump, but refused both chemotherapy and radiation.
For her second surgery, to remove "the bubbles," Lisa again refused radiation and chemo, instead, relying, once again, on her alternative cancer treatments from her naturally oriented physician.
It's now seven years later since her second diagnosis and Lisa continues to get a clean bill of health at each check up.
During her initial decision-making process for the first diagnosis, however, Lisa said that she was strongly challenged by her oncologist.  Avoiding radiation and chemo was not a choice her conventional doctor supported, and Lisa found herself being forced to defend her decisions about her own treatment steps to her oncologist repeatedly.
As a point of advice for other newly diagnosed breast cancer women, Lisa is very, very clear – When doing a combination of conventional and complementary cancer treatments, make sure you do your own research!  Be confident in what you want for your body.
Have your family/support team involved not only in every step of your decision-making process for your self-care, but also literally, right by your side, particularly for any appointments with your conventional cancer team.
As a long-term survivor, Lisa counsels other women with breast cancer to claim their power and refuse to move forward into a procedure until fully comfortable with the next step.
Decrease Lifestyle Stress
Lisa's biggest life change in relation to her healing program was that she chose to leave her job as an elementary school teacher.
With the strong support of her husband and two daughters, instead, she focused exclusively on her own healing. Eventually, but only over time and at her own pace, Lisa chose to work her way into the family business, rather than returning to her former job, which she felt was more stress than appropriate for her recovering immune system.
Mistletoe Extract
Another keynote of Lisa's approach to her recovery was, and continues to be, subcutaneous shots of Mistletoe extract, also known as Iscador.
Lisa started with Iscador almost immediately into her program with Dr. Cowan, and, to this day, thirteen years after her initial diagnosis, still self-administers her weekly Iscador shot which she says "…is a very thin needle and it is not painful or difficult." 
Dr. Cowan says that mistletoe extract produces an…
…activation of the immune response, but no side effects.  This is demonstrated when you inject the Iscador, because the body temperature increases (and) you see actual signs of an inflammatory response.  

This inflammatory response digests the tumor…

Iscador is the most prescribed cancer medicine in the world… (and) the celebrity Suzanne Somers is an ardent proponent of Iscador, which has played a big part in the successful treatment of her breast cancer, along with a low-carbohydrate diet and hormones.
Ketogenic Diet
Formerly a vegetarian, Lisa then also added more fish and poultry to her diet, but not red meat ("It's just never appealed to me.").  She said her diet had always been "fairly clean anyway,"  meaning organic, gluten-free and low in processed and starchy foods.
Dr. Cowan is strong proponent of a natural foods, gmo-free, "high-fat, moderate-protein, no-grain-carb diet," also known as a ketogenic diet.
…cancer cells thrive on sugar… 

The reason the cancer patient starves while the cancer cells grow is because (cancer cells) are much better at taking up the sugar than are normal cells.

…there is a back up fuel source: ketones from fats. Cancer cells cannot metabolize ketones.

Normal cells do fine on ketones; we know this from fifty years of successfully utilizing a therapeutic, very high-fat ketogenic diet.

Cancer patients on a ketogenic diet will often have their tumors shrink and will halt their cachexia—their physical wasting and weight loss.

The cancer cells starve on a ketogenic diet, but normal cells thrive.
As Dr. Joseph Mercola reinforces:
Still today, many doctors, nutritionists, and government health officials will tell you to avoid saturated fat and keep fat consumption to below 10 percent while keeping the bulk of your diet, about 60 percent, as carbs.

This is madness, as it's the converse of a diet that will lead to optimal health.

As an example, you've probably seen the whole grain label, which is certified by the American Heart Association3 of all things. Do whole grains support heart health? Hardly.

The ketogenic diet… has brought many back to health, even after being diagnosed with aggressive cancer, and given no hope of survival…

(Emphasis mine, source: Ketogenic Diet May Be Key to Cancer Cure.)
We've Known How to Cure Cancer Since 1842
In fact, in terms of a therapeutic diet for cancer, Dr. Cowan goes on to make some rather startling statements to underline the importance of a low-carb, low-or-no grain approach.
I have no doubt in my mind that I know what causes cancer… The idea started… in a lecture given at a Paris medical society in 1842 by Stanislas Tanchou, a physician and one of Napoleon's surgeons…

Tanchou in his lecture claimed he could predict the exact incidence of cancer in all the major European cities over the next fifty years…  This set off a huge furor around the world…

Tanchou's numbers were all recorded and in time they came exactly true—a certain cancer percentage for Berlin, a certain percentage for Munich, and so on. The cancer incidence all depended on the percentage of grain in their diet.  (Emphasis mine.)
Vitamin D
In addition to her ongoing treatments with Iscador, Lisa gets blood work done regularly to make sure she keeps her vitamin D levels up (see: Vitamin D May Double Chances of Surviving Breast Cancer).
Breast Thermography
She also opts to avoid mammograms (see: When Cancer Screening Does More Harm Than Good) and replaces them with annual Breast Thermography Screenings.  (Read about Kelly's first breast thermogram.)
Halt!
If there was one piece of advice my wonderful, brave and stubborn friend, Lisa, has for anyone newly diagnosed with breast cancer, it would be "Do it at your own pace!"
 The routine of the conventional medical system is undeniably BIG, but, she cautions, "You do get to say, Halt!"
As a patient, you will have to "push against momentum," but the bottom line is "It's your life and you don't have to do what they tell you to do."
Ask questions, not just, "Is a needle biopsy safe?", but research everything!
Inspiration for this article comes first and foremost, from my beloved friend whom I first met three decades ago, and, secondarily, from the article A Holistic Approach to Cancer: The Disease of Civilization by Dr. Tom Cowan from which originates all quotes above, unless noted otherwise.
Resources on Cancer Recovery from Kelly
Other Resources on Cancer Recovery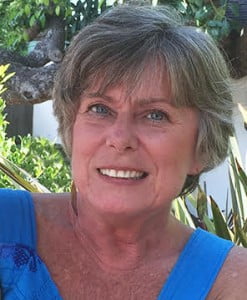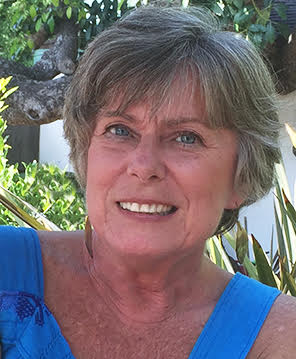 This was a post by my sweet friend, Joanie Blaxter, now a regular writer around here!
Joanie is the founder of Follow Your Gut and a health coach who has been in sales and education in the natural foods and products industry since the early 70's, with her most recent six years spent as a vitamin specialist in a natural foods store.
For dietary consultations, Joanie can be contacted here. Joanie's past articles are located here.
Disclaimer: Neither Joanie nor I are health professionals! Use what you read here for your own research and then consult with a natural-minded doctor or health professional you trust to find what is best and right for YOU. Read my entire disclaimer here, and also note that there may be affiliate links in this post.