Have you been diagnosed with Fibromyalgia or chronic fatigue syndrome?  Can You Heal Fibromyalgia and Chronic Fatigue Syndrome?

Autoimmune diseases arise from an overactive immune response of the body against substances and tissues normally present in the body.  In other words, the body actually attacks its own cells.  (Source)
Unfortunately, a diagnosis of Fibromyalgia seems to be more and more prevalent nowadays.
"Fibromyalgia is very closely related to Chronic Fatigue Syndrome (CFS), the main difference being that with CFS, the predominant symptom is fatigue; with fibromyalgia, it is pain. Fibromyalgia is a rheumatic disorder that most commonly affects the neck, lower back, shoulders, back of the head, upper thighs, elbows, buttocks, knees and the upper chest. It is important to remember, however, that the achy, burning pains of the disease can strike any part of the body. The pain and stiffness is typically worse in the morning and is often accompanied by insomnia, headaches, depression, brain fog, uncoordination, digestive disorders, dizziness, panic attacks and skin rashes. The immune system of an affected person is often hypersensitive and allergies to environmental and dietary factors are common. Symptoms can be aggravated by allergies, overexertion, lack of sleep and acute infections."  (Source)
The author of FibroWHYalgia: Why Rebuilding the Ten Root Causes of Chronic Illness Restores Chronic Wellness
healed herself of Fibromyalgia, which is why the book is worth buying, but I thought it was lacking in certain areas.
First, here were some of the good things: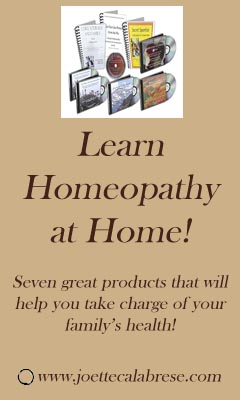 There are quite a few holistic suggestions inside, which I need to learn a lot more about.  (Actually, right now Joette Calabrese is offering a class to teach you how to heal with homeopathy.)
It includes great advice on avoiding processed foods, trans fats, high fructose corn syrup, and other modern evils.
Green light foods:  "vegetables, fruits, whole grains, and lean proteins".  (These sound a little too 'politically correct' for me, though.)
Red light foods:  "prepackaged foods, simple refined carbohydrates, and chemically altered cuisine."
There is good information on relieving stress, proper breathing techniques, etc.
The not-so-good part, in my opinion, is that there was no mention of healthy fats besides coconut oil and olive oil, which I love, and flaxseed oil, which I'm not a fan of; but what about the very necessary pastured animal fats?  She doesn't bash them, but she actually only gives saturated fat a small mention when defining what it is.
Also, there wasn't a mention of gut health to be found.
Since fibromyalgia and chronic fatigue syndrome are autoimmune diseases, the gut, i.e. the immune system, needs to be healed.  I know that Joette agrees, homeopathy is important to implement along with using real food for the best results.  Eating more healthy animal fats, cod liver oil and butter oil, bone broth, fermented foods, etc. is crucial (what else did I forget?), I'd also suggest this GAPS book and Cara's beginners' GAPS package.  Or Joette's Good Gut Bad Gut package.   The GAPS Diet has been known to heal not just food allergies and upper respiratory conditions like asthma, but also Autism, behavior and learning problems, depression/anxiety, and more.
Read more about that here:  What is the GAPS Diet?  GAPS Diet for Rookies.
Autoimmune diseases, such as fibromyalgia, chronic fatigue syndrome, multiple sclerosis, rheumatoid arthritis, lupus, lyme disease, irritable bowel syndrome, and others, are often treated with drugs that suppress the immune system.
If it were me, these drugs would be a LAST RESORT.  First I would give the Homeopathy and GAPS Diet the absolute best shot I could.
If you or your family member need to go on the GAPS Diet for healing, be super thankful that it isn't five years ago when there were NO resources for this type of thing!  If you've had any experience with Fibromyalgia and/or Chronic Fatigue Syndrome, please let us know in the comments what you have found worked to help you.
More you might like: