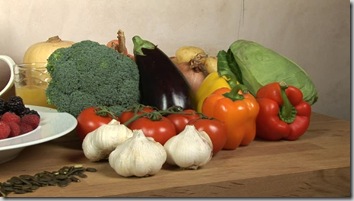 Need Help Getting Kids to Eat Veggies?
I really love to read.  It's my favorite hobby, especially if it's a well-written fictional novel.  (My second choice is a non-fiction book about nutrition, of course.)  There's nothing like it on a lazy Sunday afternoon.  Problem is, since starting this blog, I rarely pick up a book these days.  (Someday I will again!)  This isn't easy for someone who used to devour several books a month.
A couple books that I've had on my list for a while, but haven't had a chance to even think about getting from the library, are the two that are old now, about getting your kids to eat more veggies without them knowing it.
Their titles are:
The Sneaky Chef: Simple Strategies for Hiding Healthy Foods in Kids' Favorite Meals
and
Deceptively Delicious: Simple Secrets to Get Your Kids Eating Good Food
(Note:  see my newer post about a book review on this book…)
So here's where I need your help:
If you've read these books, can you comment and let us know what one (or two or three) of your very favorite ideas were?  Even if you have your own tips and tricks, please share those, too!
Here's my best tip for getting kids to eat veggies, but there's nothing sneaky about this:
When I get home from the farm market on Saturday mornings, I wash all our fruits and veggies and leave them to set out in a bowl on the counter.  Inevitably the kids will snack on these, sometimes without even realizing it.  Kent & I eat more fruits and veggies that way, too!
Photo credit