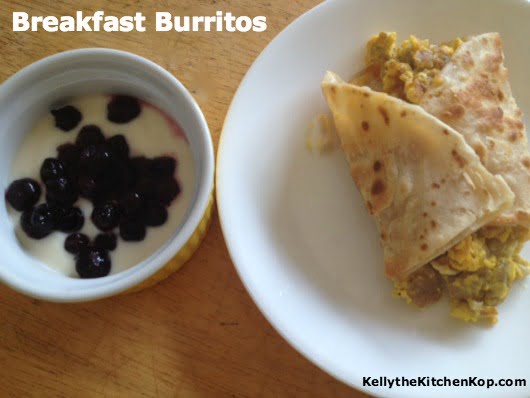 We're back at it tomorrow. School begins in the morning, for families around here anyway, and we'll need some easy, healthy breakfast ideas. (Also see the post, 10 Healthy Breakfast Ideas. While you're at it, here are some Healthy Lunch Ideas so you can avoid school hot lunches. Last one: Healthy Snack Ideas.)
Take a look at this easy breakfast idea from my sister, Gail – full of protein, veggies, and healthy fat – what a great start to give your kids in the morning!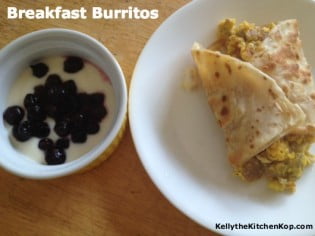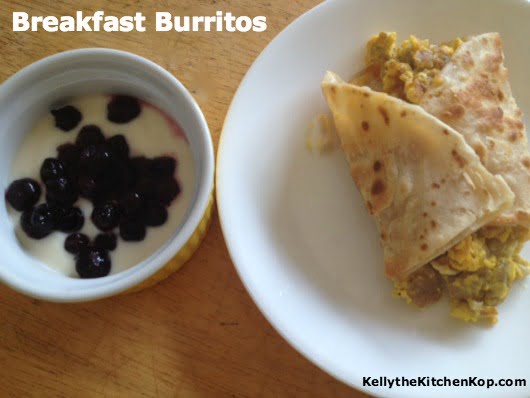 Print
Breakfast Burritos
My comments are in italics.
Ingredients
Soft whole wheat Tortilla Shells (make sure they don't have trans fats or a ton of preservatives, OR make your own!) – I also use organic spelt tortillas sometimes.
Scrambled Egg (eggs are so good for you!)
Veggies of choice (local and organic are best)
Optional: Ham, sausage, steak, or bacon (where to find healthy meat)
Cheese (only raw or all-natural cheese, no velveeta or processed "American" cheese slices!)
Instructions
Stir fry meat and veggies in butter, scramble in the egg, top with cheese until melted then put in a warm tortilla shell. Serve with salsa. (Also, you could fry your tortilla in butter to give it a nice crispy shell before melting the cheese on it and adding the other ingredients.)
Did you make a real food recipe?
I want to see it! Tag @KitchenKop on Instagram and hashtag it #KitchenKopRecipes OR share anything you know I'll love by tagging @KitchenKop and hashtag #KitchenKop -- see you over there!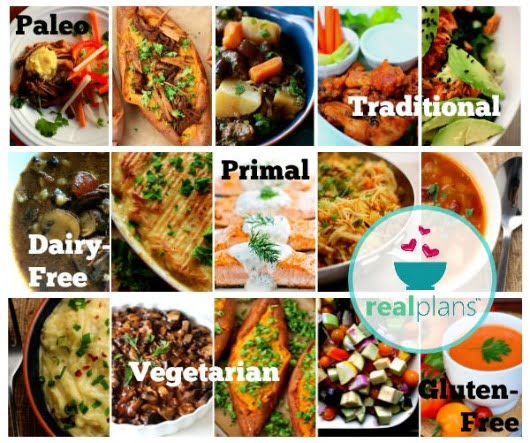 Meal Planning Help!
Sick of planning meals and answering the question, "What am I going to feed these people?"  No matter what kind of eater you are…   Check out these affordable interactive easy-to-use meal plans where the work is done for you!   Also read over my review to see what I thought of it.