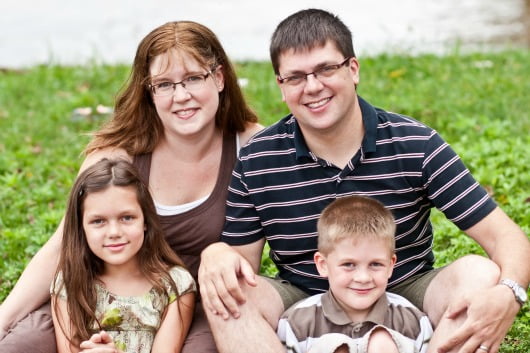 Can real food help arthritis?
Today I get to share with you the first beautiful success story that came in!  Before we get to that, I want to ask again:  Please will you share your success stories, too, short or long?!    ([email protected], please put SUCCESS STORY in the subject line.)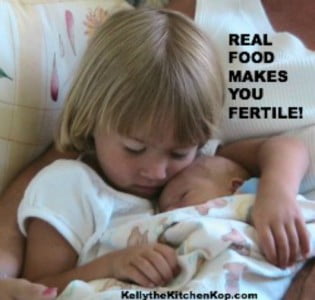 MANY are healed of all sorts of health issues with Real Food.  I'd love to start regularly publishing your success stories here on the blog.  Maybe you've cut only a little of the junk out of your diet but you already feel better.  Maybe you had major health issues and went on the GAPS diet and have been healed.  Or you may have lost weight, seen your kids' behavior improve, or gotten pregnant!  (This was one of my favorite posts here on the blog:  Real Food Makes You Fertile!)  Whatever you can share with us, we'd love to hear about the benefits you've seen in your life since incorporating more Real Food.  Thank you!
On to today's story, but first a bit of a disclaimer…
Today I get to share with you the first beautiful success story that came in! You'll be happy if you've ever wondered:  Can real food help arthritis in everyone?  I doubt it.  Will it heal many?  Most definitely!  Will it heal those who don't even give this a try?  Absolutely not.
Keep that in mind as you read.
Kelly, thank you for all you do! Your site has been one of my go-to resources as I muddle my way through these things.  Here's my story.

In the fall of 2011 I started noticing that some of my fingers would hurt. It would last for a while and then go away, so I didn't pay much attention to it, but then by spring of 2012 it was becoming fairly constant. And by summer of 2012 I couldn't bend my fingers when I woke up in the morning. They would just ache so badly and be so stiff, and was starting to spread to my toes, wrists, and ankles.

Naturally, I went to the doctor, who told me it was arthritis. Arthritis!  And I'm only 37!

I was not happy with arthritis at 37, but he told me there really wasn't much I could do about it unless I wanted to go on medication (and arthritis medication is scary stuff, man.)

My chiropractor recommended that I look into an "anti-inflammation" diet, so I did. It basically called for cutting out all the man made junk in our diets – but also all sweeteners including even honey and juice and maple syrup. Between cutting all sweeteners and all refined grains, I wasn't very excited about this diet. I kept thinking about soft, hot rolls dipped in olive oil and warm, gooey brownies and all the things that make life happy. So I kind of put it to the side, but over the next week several other people mentioned this same diet to me, saying that they or someone they knew had a lot of success with it. Since my joint pain was growing steadily worse, I finally gave in and decided to give it a try.

The first week was torture. I mean, pure torture.

I got really weird about food. I started fantasizing and dreaming about it all the time. Things that I used to not really like – like hard candy, or Coke – suddenly seemed irresistible to me. I roamed my kitchen obsessively, hunting through cabinets and the refrigerator in search of things that I knew weren't there, but I couldn't stop. The idea of food – specifically sweet, junky food – became all I could think about. I, quite literally, was not in my right mind.

Now, I thought I was fairly healthy before…

I cooked my own food, read labels, avoided HFCS and preservatives, did all the right things (I thought). But I did eat sugar, and the hold sugar has on our bodies is unbelievable! You have no idea how addicted you are until you try to go off it.

After two weeks I was less of a crazy person and less of a terror to my family and it got considerably easier. And then after three weeks miracles started to happen….

All joint pain – as in ALL – was gone. Not even a hint or trace of it. Not only that, but I was sleeping straight through the night every night for the first time in years and years. My digestion was superb. My mood was more stable. PMS and menstrual cramps were gone. Headaches were gone (and I used to have bad headaches several times a week.) And I had started to steadily lose weight, even though I was constantly eating.

One of the big things I've changed that isn't specifically a part of an anti-inflammation diet is the way I consume grains. Technically, you can eat anything that's not a refined flour on that diet, but for the first couple weeks I just didn't really have any grains at all – not on purpose, but just because I was still trying to figure things out. Then I made some lasagne with whole wheat pasta for my son's birthday and got sick. Like, bending over "I think I'm going to die" sick. After feeling so much better, it was a real shock to feel SO bad! I don't know why I reacted so strongly when I never did before, but I wonder if those weeks without wheat made me more sensitive to it? I don't know for sure, but I do know that my body was not happy. Since then I've dramatically reduced the amount of modern grains I eat, and only have them if they've been traditionally prepared (by soaking, sprouting, or fermenting). I have absolutely zero problems with any of it now, and the low–lying, vague nausea that I've had all my life and kind of thought was normal is now completely gone.

It's been three months now, and I feel better than ever.

My body just seems to work better now. Like before it was fighting itself, but now it can do what it's supposed to do. I've lost 17 pounds without even trying, just by eating (and not eating) the things on the diet. I eat butter and whole milk and meat and coconut oil and nuts and all the things that we're told will make us fat…and I'm losing weight! Let me be clear: I'm not doing this for weight loss purposes, and I don't recommend that. I'm doing it for health purposes, but this is a nice (and needed) side effect!

I do still have cravings, and this time of year the holidays are proving to be especially challenging. When I fall off the wagon, I pay for it in the form of achy fingers the next day – which, actually, I'm kind of glad for. Such immediate negative reinforcement certainly is effective at keeping me focused! I am able to cheat a little with things sweetened with maple syrup, palm sugar, or honey as long as I am careful to be very moderate about it, so I don't have to be as strict about no sweeteners at all as I was in the beginning. And while the idea of gooey, sugary brownies does still hold some appeal, the appeal of feeling this good is much, much stronger and so I'm able to resist fairly easily. Once you feel how your body's supposed to work it's hard to go back to the way it was before.

As I've talked to friends and make posts on Facebook about all I was learning and going through with this, everyone's had questions and wanted to know more, so I started a blog as an easier way to inform people and keep them up to date on recipes and things I'm learning along the way. It's by no means an exhaustive resource, but my hope is that it helps provide a bit of guidance for others who might be on (or be interested in) the same journey as I am. If you want to learn more about the anti-inflammation diet and my experiences on it, the blog is www.holdthesugar.mcclearyfamily.com.

My quest for recipes that would fit into this diet is what led me to sites like this one and lots of other great resources. They have been absolutely invaluable! Thank you for being a guide to me as I learn more and more about how to help my body be the way it's supposed to be through proper food!
Rachel, thank you so much for sharing this awesome story with us about the power of REAL FOOD!  🙂
More info that may help you: