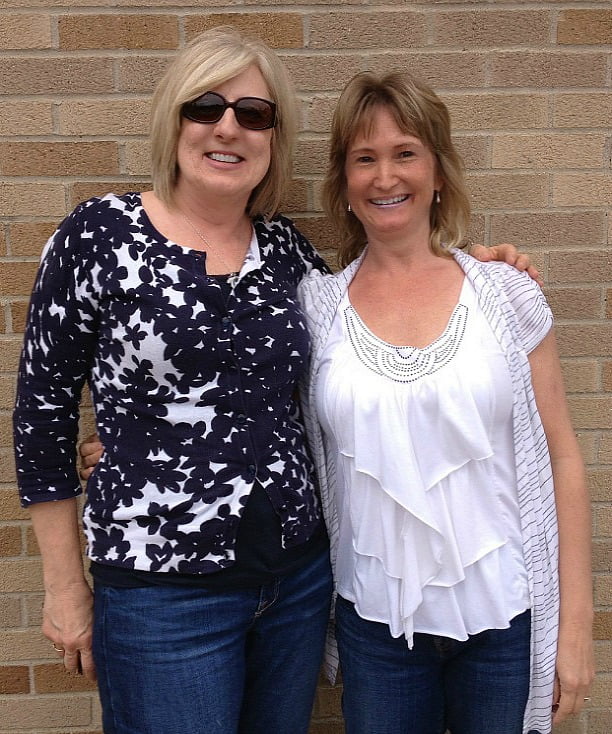 Do you have a sore neck and/or a sore back?
Not long ago I explained why we love our new mattress…
How it has really helped Kent's back:  Do you have lower back pain every morning?
And have you read the scary story about what happened to a young girl named Caroline and what she learned about how a new mattress can off-gas?  "A mattress. What do you think of when I mention that word? Soft, fluffy, sleepy, comfy, warm, safety, and bedtime stories. I used to correlate these words with a mattress too, but not anymore. Do you know what I think of when I hear the word mattress? TOXIC!  That's right, my mattress is toxic. It literally made my brain go into a toxic mess for a few weeks…"  Read her story here:  Is Your Mattress Toxic?!
Today I wanted to share a testimony from my friend Cindy about why she and her husband love their bed:
(First a couple of fun side notes…  When I started my home daycare business after Kent and I got married almost 30 years ago, John & Cindy's son was my first little guy, he's a policeman now and has two kids!  It's wild how long we've all been friends.  🙂  I haven't done daycare for a few years now, but miss all my kids and their parents — we made many lifelong friends that way.  A lot of my kids come visit us and I absolutely love it.  This summer our daughter is in one of my daycare girl's wedding and we're throwing her a shower soon!  Anyway, here's Cindy…)
We LOVE our new mattress and we purchased it with a motion frame that has massage and wave features, which has been great for us!  My back pain didn't go away right when we got the new mattress — but a few chiropractor appointments and the new mattress has done the trick.  When my back was sore, I would lay on the bed and turn on the massager motion for 30 minutes and it helped tremendously.  

I also really love my new pillow.  It took a little getting used to, but I have not had any neck pain since I started using it.  I used to have a lot of pillow/neck problems and I was always buying new ones trying to find what might work so I wouldn't wake up hurting.  If you have a sore neck, you need to try these pillows.  (Use code KOP for 10% off!)

Also, our bed tilts up like a hospital bed — head and/or feet.  When head or feet are tilted up, it feels like a super comfy recliner — we love using it in the recliner position to watch a good movie in bed!  John's having a full shoulder replacement next month and he already mentioned how it's going to be great to be able to easily adjust the bed to a comfortable position while recovering.  It's been great for him because he used to sleep half sitting up, propped with pillows, because of all his shoulder surgeries.  Now he can tilt his side up and mine can stay down.  (Our bed is the split King.)  We love it!"
Which bed for which health issue?
Do you have fibromyalgia, arthritis, disc trouble, back, hip or shoulder pain?  Here's a chart to help you decide which bed is best for you:
All price ranges
They have all different price ranges too – even as low as $999 for a queen, but still quality that lasts.
See all their non-toxic mattress options here.
They also have good options for kids.  I happen to love our daughter's bed the most in our house!  Kent needs a more supportive mattress for his back, but I like it softer and hers you just melt into, it's SO stinkin' comfortable.  I love to sneak in and take a rare weekend afternoon nap there.  (Let's keep that between us K?)
Get 10% off with the code KOP.
Click here to shop for non-toxic mattresses.
You must use the coupon code KOP to get the deal.
More posts you might like:
Don't forget to check out the posts that I mentioned above: