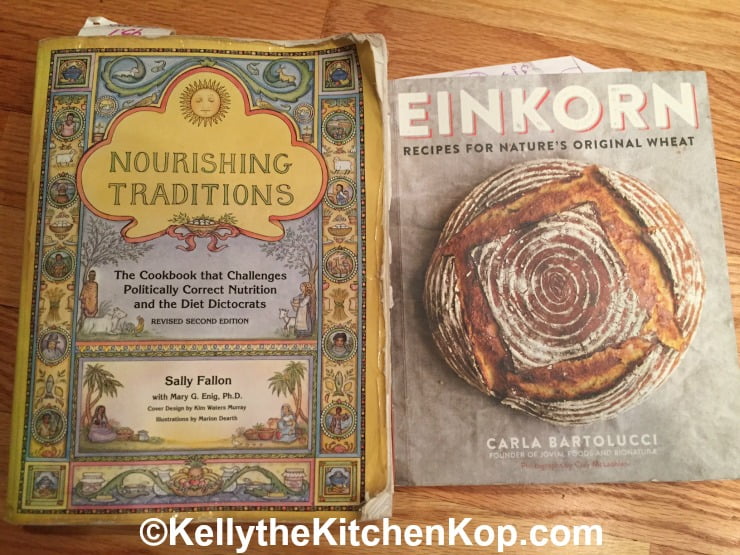 The Best Books for Gifts and Why I Love Them!
The other day when I finally started trying to wrap my brain around Christmas shopping, I was looking through our bookshelf for some of our favorites to give as gifts to our great nieces.  I was reminded of HOW special some of these books are — many of my most wonderful moments as a Mom have been snuggling up and reading together, and I'd hope and pray that all of the sweet messages would settle deep into their hearts.
THEN I saw that Amazon has a book deal going on through early Monday morning, so I thought I'd share some of my favorite kids' books, and while I'm at it, I'll also show you the books that never leave my kitchen.
Also, I'll tell you WHY I love each of these books, to help you pick just the right gifts for those you love of any age!  
Note that you have to take advantage Saturday and Sunday, because the deal ends at 2:59 AM Eastern on Monday morning.  Read the details on the deal here.  Basically if you spend $25 on books, you get $10 back — you must enter "HOLIDAYBOOK" at checkout under the "Gift cards & promotional codes" section.
However, if you are reading this after the $10 off sale is over, keep in mind that many of the books are still marked down right now for the Christmas season so you'll still be getting a deal.
Before I show you the best books for gifts that I love, just a reminder that the real foodie Black Friday/Cyber Monday deals are still going on, click here to check them all out in this post!
First, the kitchen books I love or the ones I highly recommend…
The Einkorn Cookbook — This one stays on my kitchen shelf and every recipe I've tried turns out wonderful.  I just love using this ancient grain for baking or when I'm making sauces.  Read my original post about this book:  Could THIS be the reason for the gluten sensitivity epidemic?! 
Nutrition and Physical Degeneration — this book is a great one to give you a detailed and well-rounded view of how nutrition really does affect health!  (In case you weren't already convinced.)  I read this early on after my "food conversion".
Nourishing Traditions — another one that doesn't leave my kitchen shelf.  Hopefully you all have one of these, but it's a great gift for those new to traditional cooking.
Nourishing Broth — a newer book with all the basics about the benefits of bone broth.  Or read this post:  Bone Broth for Rookies.
Nourished Beginnings — Baby Food — this is now THE book I buy for new Moms or soon-to-be-Moms.
And of course I have to mention my book, Real Food for Rookies.  🙂  This is a good book to share with, well, with real food rookies!  It's a way to bring them in without overwhelming them.  The whole first chapter is a simple buy-this-not-that guide.
Now my favorite kids' books… (Best books for gifts for kids)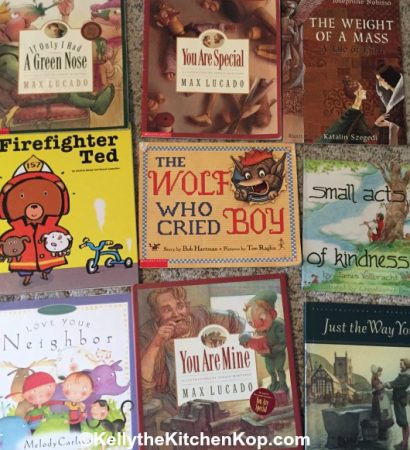 God Gave us Heaven — perfect for snuggling up and talking about what Jesus did for us.
Adam, Adam, What Do You See? — A cute rhyming book that teaches some basic bible stories.
Jesus and the 12 Dudes Who Did — another cute/silly look at a few bible stories, kids love this book.
The Princess and the Kiss — a beautiful way to teach your daughter about purity.
God Gave Us You — a special book to give new babies.
Secretly Do Good Deeds — probably my favorite kids' book of all.  It not only teaches how FUN it is to do kind things for others, but it also teaches humility.  Because don't we all want everyone to know about the kind things we do?  This helps kids understand how much more powerful it is to do good things that only God knows about.  This is fun to read, too, because it's a rhyming book.
If Only I Had A Green Nose — this teaches kids how crazy it is to follow the crowd, since "the crowd" constantly changes what they say is "cool" anyway!
You Are Special — another beautiful lesson on how God made us each unique and He truly loves us just as we are.
The Weight of a Mass — this book helps me not take the Mass for granted, and to remember its power.
Firefighter Ted — this one is just funny, I love books that make me laugh.  And especially if you have a little dude who loves firefighters like we did, he'll love this one.  🙂
The Wolf Who Cried Boy — another one that will make you laugh, hard.  🙂  Plus it teaches that age-old lesson about lying!
Small Acts of Kindness — another neat one that teaches how special and far-reaching it can be to do something sweet for another.
You Are Mine — this one teaches about the craziness of living in the rat race of life when making more money to get more stuff becomes all-consuming.  A good lesson in contentment to teach kids early.
We have a new great nephew due soon too!  We're getting him this Little Lamb Bible.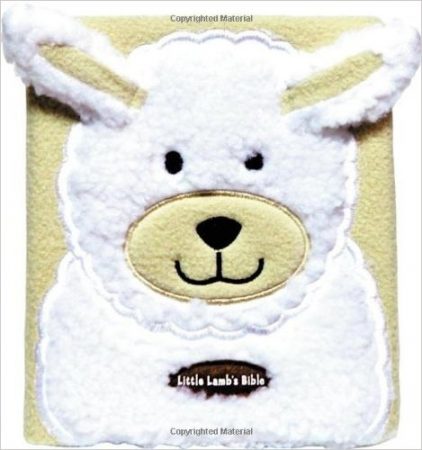 This one is a great gift to give to anyone:  Jesus Calling, Enjoying Peace in His Presence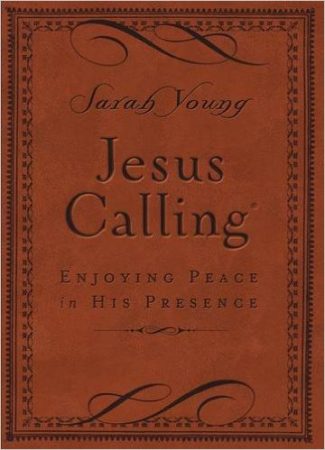 4 more favorites but I ran out of time to snag a picture.  🙂
Happy Shopping!
Don't forget to check out these Black Friday/Cyber Monday deals!
NOTE that these are affiliate links, so if you click through them and buy something I'll get a small piece of Amazon's huge pie, and I'm grateful for your help at keeping this site going.  (This month I'm paying out another $500 on backend costs…ugh.)