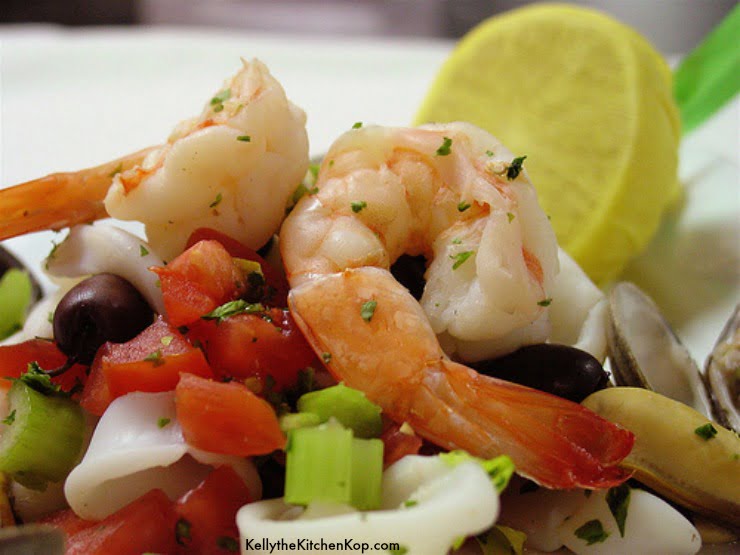 If you are confused about seafood, that makes two of us!
Wild caught is better, no wait, sometimes farmed is better!
Seafood is a superfood, but watch out for mercury!
You need more omega 3's from seafood, oh but don't buy it at that store!
Now that Kent is over his aversion to seafood, these days we've enjoyed experimenting more with new seafood recipes.  The problem is, I still get hung up at times on which seafood I should be buying.
So I consulted 4 different resources and pulled them together here for you to read over, so you can draw your own conclusions…  (And I'll tell you what I buy now.)
1.  Here are a few excerpts about eating fish from Nina Planck's book, Real Food for Mother and Baby: The Fertility Diet, Eating for Two, and Baby's First Foods
:

Seafood is the classic example of a knotty personal health and global environmental issue, the kind that makes perfectly intelligent people wail: "I can't keep track anymore. Am I supposed to eat fish or not? Which fish?" Don't despair. I can explain…
Fish or other seafood is vitally important for your health. We've yet to discover a population of humans living without any foods of the sea.
In the human diet, fish is a relatively rare source of important omega-3 fats and a great protein if you don't care to eat meat and poultry. It is also indispensable for mothers and babies.
Not eating fish poses a greater risk to your baby's brain than eating fish.
Methylmercury is infamous for causing birth defects and brain damage in children. It's no friend to fertility, either. It can cause ovulatory problems, uterine bleeding, and miscarriage.
If you're pregnant or trying to conceive, do eat fish, but avoid fish high in methylmercury.
Good choices are herbivores (catfish, tilapia, freshwater trout), small fish (herring), smaller, line-caught American tuna, and wild salmon.
If you don't eat fish, take a high-quality fish oil. (Click here for more on the kinds I recommend now.)
Many would argue that fresh, local seafood just off the boat is the best eating…but with seafood, I'm not a strict locavore. Most of the seafood I buy comes from the Pacific Coast, three thousand miles away.
2.  From Sally Fallon Morell on mercury in fish:
Q. I am concerned about mercury, is it still safe to eat wild caught fish from the ocean, or fresh waters such as in Alaska?
A. I think we should still eat fish. Studies show that women who eat fish while pregnant have smarter offspring, in spite of the mercury.  And in general, only the very large fish have mercury accumulation.  PLUS, if you have good gut flora, they bind with mercury and prevent its absorption.  A much bigger threat than mercury in fish is mercury from amalgam fillings."  (Source)
3.  Wisdom from Weston A. Price: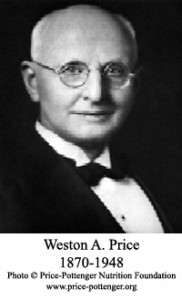 "When Dr. Price analyzed the foods used by isolated primitive peoples he found that they provided at least four times the calcium and other minerals, and at least TEN times the fat-soluble vitamins from animal foods such as butter, fish eggs, shellfish and organ meats." (Source)

"Few people talk about the health benefits of eating roe–Weston A. Price is virtually unique in his insistence on the value of this superfood (although the French value caviar as an aphrodisiac). Roe is a rich source of vitamins A and D, very long-chain fatty acids, and zinc. Since deficiencies of all of these compounds during pregnancy can cause birth defects, it is a tribute to the wisdom of primitive peoples that they valued roe as a superfood, necessary for healthy children. Price noted that the Indians of the Andes went to great trouble to carry dried fish roe from sea level to high in the Andes, to provide those of childbearing age with a food that insured they would have healthy babies." (Source.)
4.  Stanley Fishman, my friend and author of, Tender Grassfed Meat: Traditional Ways to Cook Healthy Meat
Me: "Stanley, what is your opinion on farmed fish? Nina Planck said in her book that there were a few kinds that were acceptable (even better?) if they were farmed? Also, we don't have access to a lot of fresh wild-caught fish here in Michigan, so what is your opinion in that situation?"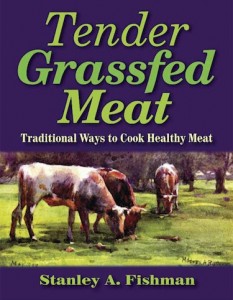 Stanley: "Kelly, the Weston A Price Foundation advises us to avoid farmed fish. I do not knowingly eat any farmed fish. I do know that farming is a totally unnatural way to raise fish. That said, some wild fish, such as those from heavily polluted waters are worse than some farmed fish. That does not mean that farmed fish are a good choice. Soy feed, antibiotics, and chemicals are widely used in raising farmed fish. I have heard some fish farms are supposed to use sustainable practices, but there is no getting around the fact that the fish are still confined in cages, are still fed food in a form that is not the way they get it in the wild, and are not the same fish that nourished our ancestors.  

Some traditional peoples did farm fish with true sustainable methods, such as the ancient Chinese technique of raising carp in ponds. The ponds themselves provided a lot of natural feed for the carp, and insects and small fish were often added to the ponds to breed and be a natural source of food for the carp. Unfortunately, almost all farmed fish are fed fishmeal and additives based on canola oil, soy, and palm oil. In fact, a number of "sustainable" fisheries use these substances as a large part of their feed. This vegetable-based feed is considered "sustainable" because they replace fishmeal that is made from wild fish. But no fish ever naturally ate soy, canola oil, or palm oil.  

I think freshwater fish farmed in the traditional manner, in a pond, with species appropriate food, is fine, but I am aware of no farmed fish like that that you can get in the U.S.

Kelly, as for your lack of access to wild fish in Michigan, do you have the Trader Joe's chain in your area? Though I live in California, most of the fish we eat is frozen wild fish from Trader Joe's, caught in Alaskan waters. The reason for that is that fish that are flash frozen shortly after being caught are usually fresher than the so called fresh fish, that have traveled a long way on ice, deteriorating with each hour that passes. Alaskan waters are less polluted than most.  My point is that the frozen wild fish you can get in Michigan is just as fresh as the frozen wild fish I get in California."
There you have it!
What seafood do YOU buy?  After doing my research, now I get our seafood here or I buy the Alaskan caught fish and shrimp (no preservatives!) at Trader Joe's since we have one locally now!  (By the way, read why Chris Kresser says we don't need to worry about Fukushima radiation in our Pacific-caught seafood.)
Our favorite seafood tips and recipes:
If you're unable to find a good local source for quality seafood, click here – they carry wild caught sustainable seafood and deliver it to your door – super handy.  (Also, here's a good online source for safe pastured meats if you can't find a local source.)
It was only in the past couple years that Kent & I have been eating more seafood. Before that Kent says he was too scarred from a childhood that included "Mrs. Paul's Fish Sticks", and he just couldn't do it. Thankfully he's over that now and we've found some really great seafood recipes that we make often. He'll even buy mussels now and then for he and the kids, but as much as I know how nutrient-dense they are, I just can't handle the texture. (Hopefully you can.) Maybe I should swallow them whole like I do with oysters!  Here are a few of our favorites:
Related links/more reading: