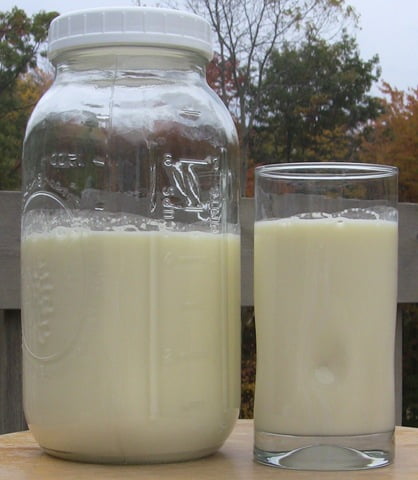 Recently a reader, Kim, asked a question here in the comments and since this is a question I get a lot, I thought I'd let all of you take a rip at answering it:
Rookie here. I am not yet at the point of using raw milk…we have lived on nonfat and are slowly working our way up to raw whole milk. I really want to try this waffles/pancakes recipe..BUT the thought of leaving flour, milk and yogurt sitting out on my counter all night is so contrary to what I have always thought to be right about dairy products and refrigeration that I am very squeamish about trying it. Please, can someone tell me how/why this is safe? Thank You!"
OK readers, have at it, what would you say to Kim?