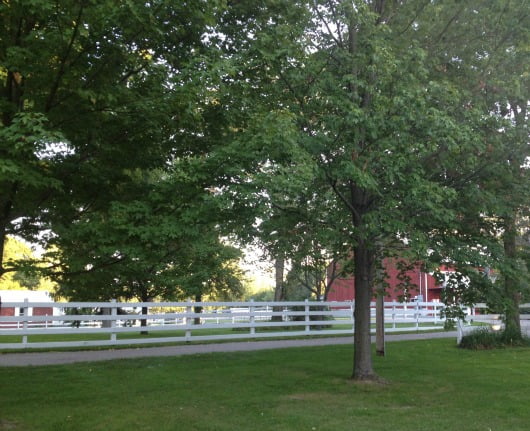 Karen Lubbers is one of my most favorite people in the world.  She's classy, wise, always easy to talk to, and down to earth.  And when I say Karen is 'down to earth', that phrase is extra fitting for her.  I don't know anyone with a stronger connection to the earth than she has.  And not in a 'love the trees and animals more than people' kind of way that some super earthy types can tend toward, not that at all.  It's just that she really appreciates, honors and values our connection to the soil, and the difference that healthy, nutrient-dense and alive soil can make in our food and therefore in our lives.
Jeff and Karen were sweet enough to host a potluck the other night for our local Weston A. Price chapter, and I wanted to publicly thank them for that – thanks Jeff and Karen!
The really cool part is that our whole chapter began many years ago under the very apple trees where we ate.  Karen, my friend Kathy (who is responsible for turning me into a weirdo in the first place), another good friend, Anne, and others who I forget, all started meeting there many years ago, until the group grew and they had to find a new place to meet.  Wait 'til you see the pictures of their gorgeous farm!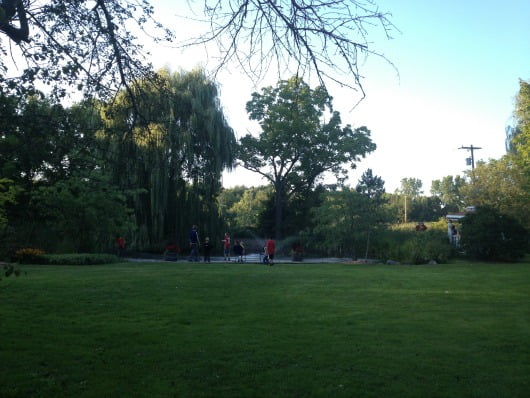 My two favorite potluck foods there were…  This delicious gazpacho: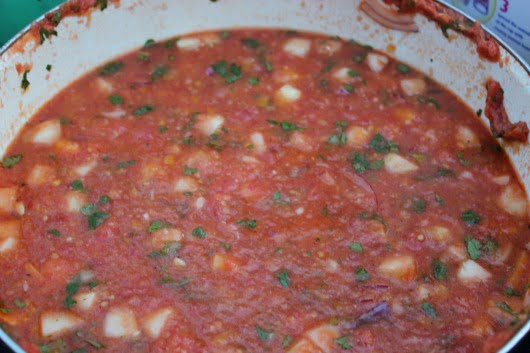 With a yummy yogurt dill sauce on top!
And I also LOVED this Veggie Pad Thai.  Oh please whoever brought this, will you email me the recipe?!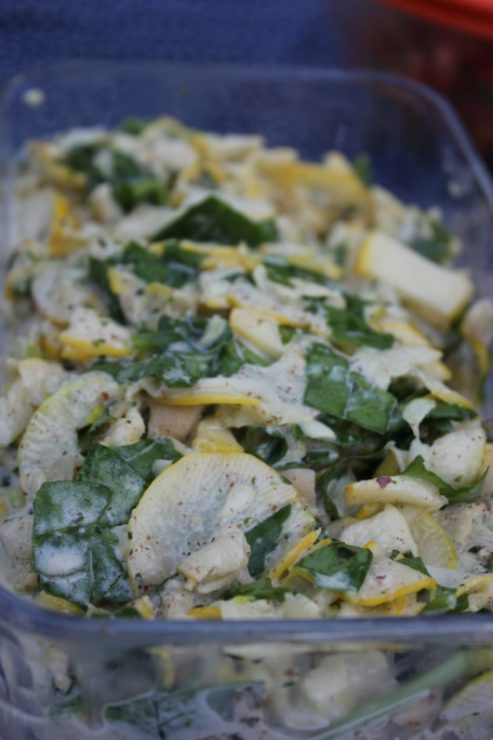 Lastly, I wanted to share a video with some wise words from Karen, which she shared as she graciously gave us a tour around their gorgeous farm…
Watch the video here, it'll play after the ad:
More posts related to the above that I thought you might like:
p.s.  Thank you Jessie for sharing your pictures with me for this post!  (Especially that great shot of the Pad Thai!)